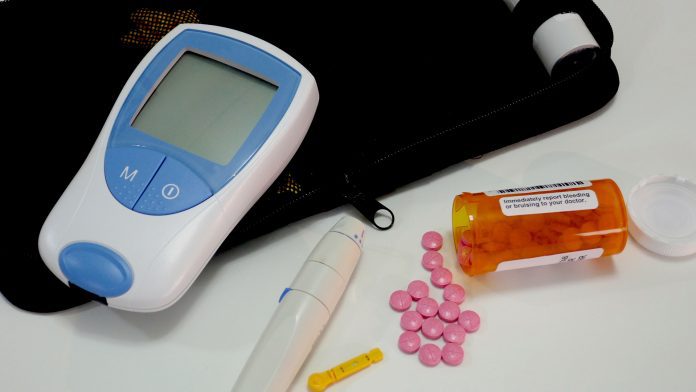 Blood thinning medication does not help patients recovering from COVID-19, despite being offered to patients, according to research from the University of Cambridge.
Over 1,000 NHS patients hospitalised with COVID-19 have taken part in the HEAL-COVID trial, which was completed in collaboration with Addenbrooke's Hospital. The trial aimed to find new treatment options to reduce the number of people dying or being readmitted to the hospital with COVID-19.  
Apixaban had no positive effects
Results from the first HEAL-COVID trial showed that prescribing the blood thinning medication Apixaban did not stop COVID-19 patients from dying or being readmitted to the hospital over the following year.  
As well as having no apparent benefits, anticoagulant therapy is known to have serious side effects. These side effects were experienced by participants and a small number of the participants reported major bleeding after receiving the blood thinning medication, which caused them to exit the trial.  
Following these results, the researchers will continue to test another drug called Atorvastatin. Atorvastatin is a widely used statin which affects other mechanisms of disease that are thought to be important in COVID-19.  
"Having survived the ordeal of being hospitalised with COVID-19, far too many patients find themselves back in hospital, often developing longer-term complications as a result of the virus. There is an urgent need for us to find treatments that prevent this significant burden of illness and improve the lives of so many still being affected by COVID," said Professor Charlotte Summers, the chief investigator for the trial and an intensive care specialist at Addenbrooke's Hospital.  
Blood thinning medication puts patients at unnecessary risk
This trial provides the first robust evidence that blood thinning medication is not beneficial in the treatment of COVID-19, suggesting that anticoagulation after acute COVID-19 can put patients at risk without any clear benefits. Prior to this research, it was assumed that Apixaban was beneficial.  
"Our hope is that these results will stop this drug from being needlessly prescribed to patients with COVID-19 and we can change medical practice. Finding out that a treatment does not work is important. It is not the solution many hoped it would be, with our results highlighting once again why testing treatments in randomised trials is important," said Dr Mark Toshner, joint Chief Investigator for HEAL-COVID.  
"At present, the world's research efforts have focussed on acute COVID-19. We now urgently need evidence about how to best treat patients beyond their initial infection," he added. 
The researchers highlighted the importance of continuing exploration into COVID-19 recovery. Many people still suffer from the long-term effects of the virus and the researchers believe their work will help to strengthen the knowledge of how patients can be treated following hospitalisation.  
"Findings from clinical trials, whether they identify new treatments or rule out methods of care, are vital and rigorous evidence when it comes to changing best medical practice," concluded Professor Nick Lemoine, a clinical research network medical director at NIHR.  
Recommended Related Articles