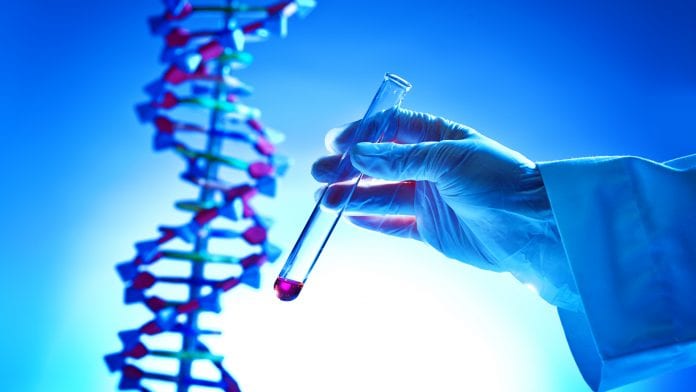 Zynteglo is a one-time gene therapy that addresses the underlying genetic cause of TDT and offers patients the potential to become transfusion independent.
The one-time gene therapy is for patients 12 years or older with transfusion-dependent beta thalassaemia (TDT) who require haematopoietic stem cell (HSC) transplantation, but there are no suitable HSC donors are available.
What is beta thalassaemia?
Beta thalassaemia, or TDT, is a severe genetic disease caused by mutations in the beta-globin gene that results in reduced or significantly reduced haemoglobin (Hb). In order to survive, people with TDT maintain Hb levels through life-long chronic blood transfusions. Regular transfusions cause iron overload leading to progressive multi-organ damage if not treated with chelation to remove excess iron from the body.
Zynteglo, was designed to address the underlying genetic cause of TDT by adding functional copies of a modified form of the beta-globin gene (βA-T87Q-globin gene) into a patient's own haematopoietic stem cells (HSCs). Once a patient has the βA-T87Q-globin gene, they have the potential to produce HbAT87Q, which is gene therapy derived haemoglobin, at levels that may eliminate or significantly reduce the need for transfusions.
This is the first time that the treatment will be available in the European Union.
Alison Finger, Chief Commercial Officer at bluebird bio, said: "For many patients and families living with TDT, lifelong chronic blood transfusions are required in order to survive. We are thrilled to announce that the treatment will now be available for a subset of patients in the EU living with this severe disease.
bluebird bio has established a collaboration with the University Hospital of Heidelberg, as the first qualified treatment centre in Germany. Due to the highly technical and specialised nature of administering gene therapy in rare diseases, bluebird bio is working with institutions that have expertise in stem cell transplant as well as in treating patients with TDT to create qualified treatment centres such as, the University of Heidelberg, that will administer the treatment.
Finger, continued: "In addition to confirming manufacturing readiness of our partner, apceth Biopharma GmbH, the company has also submitted a dossier to the Joint Federal Committee (G-BA) in Germany for drug benefit assessment. We would like to thank our collaborators for their commitment in helping us transform the healthcare system to accept innovative payment models, to bring this potentially transformative therapy to patients, families and the providers who care for them."
Recommended Related Articles