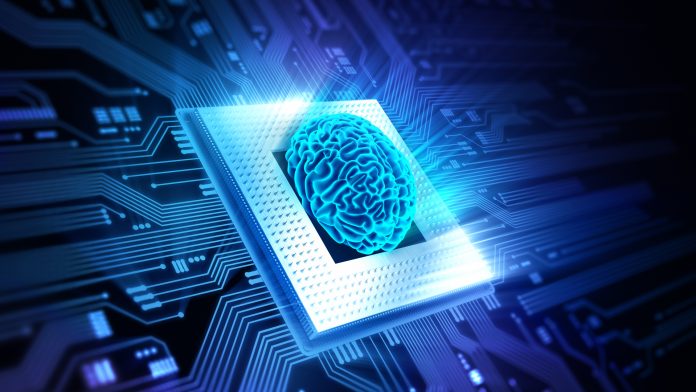 Explore the current and upcoming trends regarding brain computer interface, the device that can help to create a pathway between the brain and surrounding objects.
Brain computer interface is a kind of device which enables creating an interface between human brains and electronic devices such as IoT devices and computers. This device helps in creating a pathway between the brain and surrounded objects. Brain computer interface utilises various sensors and electrodes for detecting electronic signals in the brain which is mostly sent by electronic devices such as computers. Such devices facilitate communication pathway between an active brain and surrounding electronic devices which are majorly used for calibrating the movement for handicapped individuals.
Brain computer interface system helps in recording brain signals from the cortex surface through implanting signalling devices within the brain or placing sensors over the scalp. Then, such signals get transmitted to the connected devices for enabling operators to perform multiple tasks. Brain computer interface helps paralysed people to overcome their physical challenges and enables them to perform their daily tasks.
Going forward, the global Brain Computer Interface Market is expected to rise at a solid pace. The global brain computer interface market is projected to register healthy CAGR of 14.9% from 2016 to 2024. This has been stated in report on the market by Transparency Market Research.
Growing incidences of brain disorder stokes demand in brain computer interface market
Brain computer interface (BCI) devices are primarily adopted in the industries such as healthcare, and gaming industries. Nowadays, people are very prone to develop several brain-related disorders due to hectic lifestyles and ageing. Brain computer interface device helps in the treatment of various brain-related disorders such as depression, stroke, and Parkinson's disease. Thus, rising ageing population, rapid technological advancements in healthcare industry, and growing demand for BCI devices from physically challenged people are the major factors driving the global brain computer interface market.
However, along with all these, rising awareness regarding BCI devices utility, growing governments' campaigns, advertisements, and programs for spreading BCI devices, and increasing number of manufacturers who are focusing hard on producing innovative, sound, compatible, and technologically-advanced products are also fueling growth in the global brain computer interface market.
Recently, a workshop on BCI devices was held by FDA Center for Devices and Radiological Health. The workshop was majorly focused on brain implants which can communicate with patient's muscles as well as nerves for helping them in gaining mobility and a sense of touch. FDA further issued a draft guidance for driving the development of BCI devices which can directly control brain implants and offers more independence to the handicapped patients. Furthermore, FDA is also offering technical recommendations and advice for studying designs to support effectiveness as well as safety. FDA is trying to use BCI devices for regulating limb prosthesis effortlessly.
Rapid innovations in sensor technology to fuel brain computer interface market
Rapid technological advancements and incorporation of technology into healthcare are fueling the growth in the global brain computer interface market. Along with these, ongoing innovations in sensor and computational technology is further boosting the demand in the global brain computer interface market. Rising research and development to development brain-disorder treatments, growing cases of sleep disorders, injuries, and cerebrovascular diseases, and increasing demand for biocompatible materials is also propelling the global brain computer interface market.
Flourishing healthcare industry in Asia Pacific to contribute to market demand
Geographically, Asia Pacific is expected to lead the global brain computer interface market as the region has seen rapid technological advancements. Growing old population, increasing demand for electroencephalography, and rising disposable incomes are also responsible for fuelling the brain computer interface market in the region.
Smita Deshmukh
Transparency Market Research
Recommended Related Articles