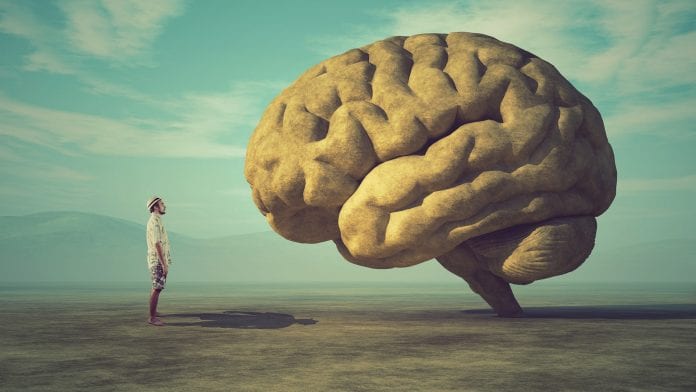 Ever wondered how the World Federation of Neurology is working to foster quality neurology and brain health worldwide?
William M Carroll and Wolfgang Grisold, of the World Federation of Neurology, discuss what can be done to increase research into neurological disorders and promote better and lasting brain health.
Brain-related disorders such as epilepsy, Alzheimer's disease, multiple sclerosis and mental health conditions represent one of the greatest challenges facing society today. Depression alone affects more than 300 million people worldwide,1 while dementia is now the seventh leading cause of death.2 This rapidly escalating public health crisis has put the importance of brain health front and centre, but neurological research too often remains neglected and underfunded on the global health agenda.
Working to change this is the World Federation of Neurology (WFN), an international association of neurological societies committed to promoting global neurological education and training, particularly in low-income countries.
To find out more about its work, and the steps that need to be taken to foster better and lasting brain health, Health Europa Quarterly spoke to WFN president William M Carroll and secretary general Wolfgang Grisold, who here discuss the value of collaboration in neurological research and the challenges of turning promising findings into commercial therapeutics.
What would you identify as the main gaps still to be filled in neurological research?
Over the last decade and a half advances in neurological understanding and treatments have been enormously successful, which, as a consequence, has changed the outlook and prognosis for many diseases. Pre-eminent examples are stroke (thrombolysis and clot retraction), increasingly effective treatments for neuro-immunological diseases such as multiple sclerosis, neuromyelitis optica spectrum disorder, anti-MOG antibody diseases, newly identified autoimmune encephalitides, and greater understanding of neuromuscular and neurodegenerative diseases. Neuroimaging continues to improve, as does the ability to diagnose neurogenetic diseases more readily.
The gaps represent where continuing development is required in many of these areas of advance and the determination of modifiable risk factors and their implementation. Many neurooncological conditions are still unresponsive to therapy.
How can the outcomes of research be more effectively translated into diagnostics and therapeutics that promote brain health and benefit patients?
This is a very relevant point and an oft-repeated refrain. The fact is that once new research shows efficacy then it must satisfy regulators and reimbursement requirements. The cost of developing and introducing new pharmaceutical treatments is rising rapidly and often maintained artificially. Nevertheless, it is evident that populations who might potentially benefit from new medications are more educated and alert to them.
A more major problem is the lack of access to neurological care and services that many countries and regions experience and of which the World Federation of Neurology is acutely aware. Co-ordinated and effective advocacy programmes are a necessity.3
What more would you like to see policymakers do to promote mental and brain health? Does the brain receive enough attention on the global health agenda?
There is never enough promotion of the brain and brain health. As we know, the brain and the nervous system are the essential parts of the body. In this thought we support the efforts of the World Health Organization (WHO) in their fight against non-communicable diseases. Diabetes, hypertension, obesity, lifestyle and smoking all have an enormous influence on the development of non-communicable diseases, particularly in less-developed countries. Unfortunately, in the global sphere, apart from stroke, all other non-communicable diseases lack modifiable risk factors with which to tackle them.
The World Federation of Neurology, as a non-governmental organisation with similar goals and structure, aims for increased co-operative partnerships with the highest global pacemaker, the WHO. The World Federation of Neurology is moving towards more active and sustained promotional campaigns in partnership with members of the Global Neurological Alliance and hopes to join them with the WHO.4
The World Federation of Neurology also celebrates a World Brain Day, the topic of which this year will be migraine. The idea is to attract attention for global neurological topics among our members and the world at large, through regional and national programmes.
What is the value of collaboration in neurological research, and how does the World Federation of Neurology work to promote this in its own activities?
The World Federation of Neurology is a federated global society of 122 member associations and societies and has the mission 'to foster quality neurology and brain health worldwide'. This mission makes the World Federation of Neurology reach out towards other neurological societies and scientific societies. The Global Neurology Network is an ambitious and essential association of stakeholders who share closely aligned goals, missions and a vision to collaborate worldwide and improve the opportunities to achieve their goals.
References
Carroll WM (2017). The need for a Global Neurology Alliance. J Neurol Sci 379: 321-323
Grisold W and Wasay M (2018). The advocacy role of the World Federation of Neurology. Lancet Neurol 17(3): 204
William M Carroll
President
Wolfgang Grisold
Secretary General
World Federation of Neurology
Tweet @wfneurology
www.wfneurology.org
Please note, this article will appear in issue 8 of Health Europa Quarterly, which is available to read now.