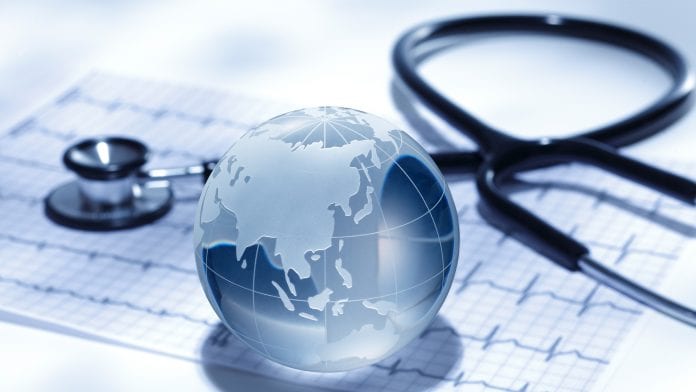 Medical innovators, BraineHealth, are working with InEmpathy, a charity who have global goals to bring healthcare solutions to places in dire need.
InEmpathy is a charity which focuses on philanthropic medical contributions. Their aim is to bring down poverty in the world by improving healthcare in developing countries. Moving forward, the charity is turning digital as they believe this will make a much bigger and better impact on their operations.
By teaming up with healthcare innovators, BraineHealth, it will allow the charity to deal with contributions on a much larger, efficient scale.
Toget Svensson, Chairman of inEmpathy, said: "Compared to other non-profit or charity organisation such as UNICEF we are really a micro, micro-charity. But, our niche to focus on the power of digitalised healthcare may turn out to be quite interesting when you on top of every small contribution turn on digitalised scaling.
"In this way, the receiver side gain higher leverage on the healthcare system in developing countries on each and every contribution we are managing. Additionally, you can also think about it as the same management team of both a commercial healthcare company and a non-profit becomes more CSR compliant since we are pooling our resources and competences where for instances results from clinical test beds in both organisations will be exchanged and benefitted to each another."
InEmpathy has already been involved in a number of initiatives in the past. One of their achievements was providing vaccinations to tens of thousands of children worldwide with the help of UNICEF. They also provide vaccines to children in their native country, Sweden.
Turning digital
After successfully promoting philanthropy on a global level, InEmpathy is turning to technology driven innovations, which is where BraineHealth comes into play. So far, the charity has dealt with contributions on a smaller scale. However, by working with BraineHealth, they are able to revolutionise this and significantly extend their capabilities by constructing scalable e-services for developing countries with BraineHealth will be building.
Bella Svensson, Project leader of Diabetio at Lugn&Ro Akademin and steering group of inEmpathy, said: "In principle, we use the same basic platform technology for our commercial services in AI for managing diabetes but we really need to twist the user interface and end user experience so it meets both language, gender and cultural differences for the specific country. This is also very important in hotspots where you have a lot of poor and low educated users."
Their progressive project is well underway but are still open for donations. Click here to see how you can help.