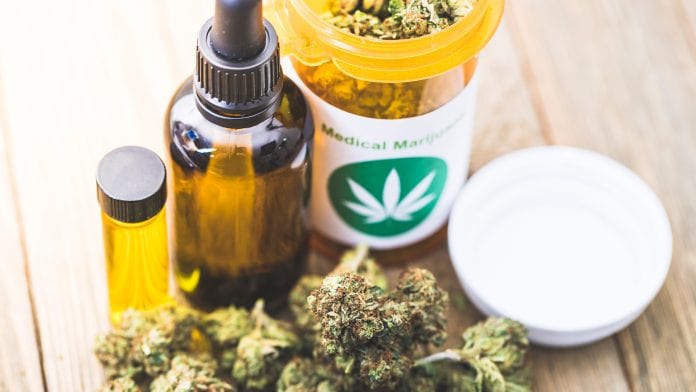 Despite being described as an industry 'without a glass ceiling,' upon closer inspection, it's debatable whether the cannabis industry is truly breaking the mould.
Being relatively new and predicted to have massive growth, the cannabis industry has for many years been described as an even playing field for women and men, with ample opportunity for entrepreneurs of both genders to progress.
Whist this may have been true in the early days, (back in 2015, roughly 36 per cent of all C-Suite positions in the cannabis industry were occupied by women[i]), a quick review of the current gender split of executives reveals this is no longer the case.
A 2019 survey found of the 99 public cannabis companies in Canada, 92 CEOs were men and only 21% of executives were women.[ii] In the US, only 17.6% of executive positions were held by women in the same year, a stark comparison to the 82.4% of executive males.[iii]
Gender equality in the cannabis industry
There are several notable reasons as to why gender imbalance has already started to take hold in this new industry. Firstly, there are huge costs involved with setting up a cannabis company and successfully gaining a license – current estimates stand at between $5 and $10m.
Female entrepreneurs raise significantly less capital than their male counterparts in funding rounds – in 2019, Crunchbase found 13 all-female teams who raised more than $100 million. A depressing comparison to the 356 all-male teams who did the same.[iv]
As a woman shaping a career in the cannabis industry, I find these figures concerning. With the industry now really starting to kick off in the UK, we are at a crucial point where the industry can be shaped and begin a more progressive path than traditional industries.
Gender equality is of course, something all industries should be working towards. Regarding medical cannabis and CBD, there are some more very industry-specific reasons as to why women should be equally represented at all levels.
In recent years CBD oil has found its way into a plethora of products, ranging from vape and massage oils to edibles such as chocolate bars, gummies and ice cream. With CBD offering a variety of benefits including pain and inflammation relief, easing the symptoms of anxiety and depression and related offerings, products usually fall into the wellness category.
Wellness products are primarily used and purchased by women – Forbes found 80% of health and wellness choices in American households are made by females.[v] According to a 2017 survey, women are also more likely use CBD products than men, favouring them above traditional medicine. As the CBD industry becomes more crowded, it's essential for products to have a targeted messaging strategy that is driven by deep customer understanding. Therefore, it makes commercial sense for women to be involved in every stage of bringing CBD products to market at a decision-making level, right through from initial concept development, to sales and marketing approaches.
When it comes to medical cannabis businesses, reflecting on my own experience, there is something to be said for a woman's touch but also the traits that they can bring to the table including high emotional intelligence, empathy, intuition and strong interpersonal communication. My deep-rooted sense of motherhood and understanding that medical cannabis can positively impact lives drove my determination to overcome the many obstacles I faced when trying to get my son a license and following that, an NHS prescription.
A changing market
The UK medical cannabis market is still challenging, and I believe any company would do well to have strong women as part of their leadership team to meet customer and patient needs.
The cannabis space wouldn't be what it is today without several female trailblazers paving the way in all sectors of the industry, from activism to politics to entrepreneurship.
There is still a lot to do to make the cannabis industry inclusive and it's important to emphasise equality and inclusion in all its forms in order to represent the changing demographics and ethos of our time.
For any women seeking a career in the industry, I advise that you be clear on what you are doing, why, and for whom. Paying close attention to what your end user really needs is key and will help you make smarter business decisions in the long run. The more women who enter the space and use their expertise and passion as leverage, the more doors will open to create a diverse and inclusive industry.
There is still time to shape this exciting new industry in the UK and I for one, am truly excited to be part of a business community that seeks to drive change and achieve true gender equality.
[i] https://www.forbes.com/sites/javierhasse/2019/04/12/is-the-cannabis-industry-as-women-friendly-as-it-claims-to-be-new-report-says-meh/#48491f584e1a
[ii] https://www.huffingtonpost.ca/2019/02/14/cannabis-industry-leaving-women-behind_a_23669643/
[iii] https://www.forbes.com/sites/javierhasse/2019/04/12/is-the-cannabis-industry-as-women-friendly-as-it-claims-to-be-new-report-says-meh/#7b1c44e64e1a
[iv] https://www.inc.com/kimberly-weisul/women-venture-capital-ten-years-progress.html
[v] https://www.forbes.com/sites/kristianastre/2018/07/22/how-self-care-and-womens-health-are-shaping-the-cannabis-industry/#400940fb1f31
Hannah Deacon
Guest author
Co-Founder of Maple Tree Consultancy