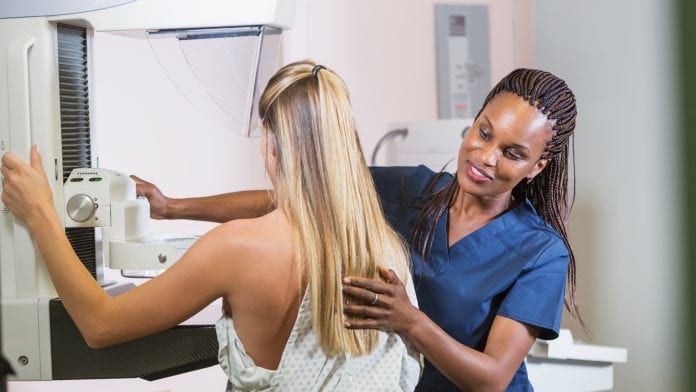 Breast Cancer Now is calling on the UK Government to act now to prevent a projected rise in rates of breast cancer deaths by 2022.
The number of women who will die from breast cancer each year in the UK is expected to rise within four years if adequate government action is not taken. This is according to leading research charity Breast Cancer Now, who has highlighted the rising rates of breast cancer deaths, and has also warned that widespread inequalities in NHS services are costing more than 1,100 lives every year.
Breast cancer in the UK
Breast cancer is the most common cancer in the UK and is diagnosed in roughly 55,000 women and 350 men every year. According to Cancer Research UK, breast cancer survival rates are improving and have doubled in the last 40 years in the UK, although they continue to lag behind those in other European countries.
Since 1989, the number of UK women who lose their lives to breast cancer each year has decreased from more than 15,000 to fewer than 11,500. But Breast Cancer Now believes that this progress could be undone by as soon as 2022, as a result of increasing incidence of the disease brought about by an ageing population and rising obesity.
"This projected rise in breast cancer deaths is deeply worrying, but it is not too late to stop it. We now have a once-in-a-generation opportunity to invest to stop thousands more women dying from breast cancer, and we urge the government to act now," said Breast Cancer Now's chief executive, Baroness Delyth Morgan.
"It's so encouraging that, thanks to decades of research progress and NHS investment, more women are surviving breast cancer than ever before. But this progress is not sustainable without more investment to tackle the projected increase in the number of women losing their lives."
Screening and survival
The charity's warning follows the publication of a landmark study from Leiden University Medical Centre, the Netherlands, which found that England is home to some of the worst survival rates for older women with breast cancer in Europe,1 as well as an announcement in May by then health secretary Jeremy Hunt that as many as 450,000 women aged between 68 and 71 in England had not received invitations to a final routine breast cancer screening appointment since 2009.
Breast cancer screening, which makes early detection and thus recovery more likely, is offered every three years to all women in England who are between the ages of 50 and 70. Despite this, in 2016/17, screening uptake fell to its lowest level in a decade at just 71.1%.
Breast Cancer Now believes that increasing participation to 80% across all screening units would result in more than 230,000 additional women being screened each year and contribute to over 1,200 fewer deaths per annual cohort of eligible women.
Prevention and the postcode lottery
In addition to highlighting the importance of renewed investment in public health interventions, without which Breast Cancer Now estimates that upwards of 89,000 women could develop 'avoidable' breast cancers by 2027, the charity has also drawn attention to the full extent of the geographic variation in breast cancer diagnosis, treatment and care in England, which was first revealed by a report from the All-Party Parliamentary Group on Breast Cancer in February.2
According to the report:
Just 61.9% of breast cancers are detected early in areas such as NHS Gloucestershire Clinical Commissioning Group (CCG) compared to 88% in top-performing areas such as NHS Rushcliffe CCG
Women in the worst affected regions are more than twice as likely to die from breast cancer before the age of 75 as those living elsewhere
In some areas, almost all (99%) women will see a specialist within two weeks of being referred by their GP, while in others, close to one-third (29%) will have to wait longer than a fortnight.
Figures from Breast Cancer Now, in collaboration with the York Health Economic Consortium, suggest that if the breast cancer mortality rates of all CCGs in England were brought in line with those of the top-performing regions (i.e. the highest 25%), more than 1,100 additional breast cancer deaths could be prevented each year.
#55000Reasons to act now on breast cancer
In light of these findings, Breast Cancer Now has launched a dedicated #55000Reasons campaign calling on the UK Government to prioritise breast cancer in the forthcoming NHS long-term plan and ensure that related services get the funding they need.
In particular, Breast Cancer Now is asking Health Secretary Matt Hancock to take immediate action to:
Reduce the stark geographical inequalities in NHS breast cancer services across England by establishing a dedicated fund for cancer alliances
Invest in local initiatives to increase the number of women who attend breast cancer screening
Back prevention measures, for instance by helping more women to make sustainable, healthy changes to their lifestyles
Make innovative, clinically effective cancer treatments available to NHS patients quickly at a price that is fair and affordable
Ensure that breast cancer services can meet increasing demand by investing in the recruitment of breast imaging and diagnostic staff.
"With incidence continuing to rise, and survival progress now stalling, we simply cannot afford to let such clear chances to prevent thousands of deaths pass us by," said Baroness Morgan.
"Preventing the spread of breast cancer, and finding ways to treat it effectively when it does, remains our greatest research challenge to improving survival – but we need the government to take every available opportunity to save lives. Our aim is that, by 2050, everyone who develops breast cancer will live – but if we are to achieve this, we all need to act now."
To find out more or to add your voice to the #55000Reasons campaign, visit breastcancernow.org.
References
This article will appear in issue 7 of Health Europa Quarterly, which will be published in November 2018.