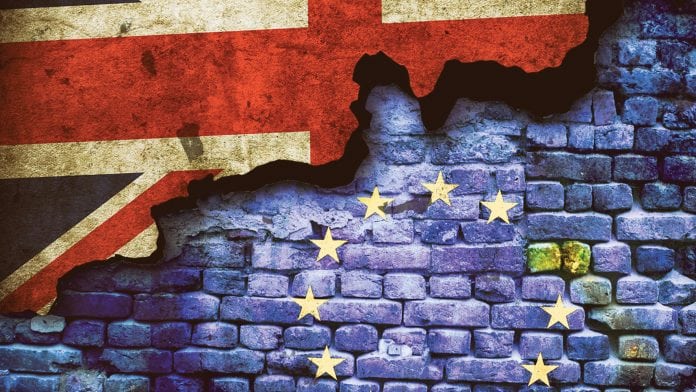 The Immigration Advice Service's Maddie Grounds explains why the EU referendum, Theresa May's 'hostile environment' and a possible no-deal Brexit scenario could devastate the UK's NHS.
'We send the EU £350 million a week, let's fund our NHS instead.' That's what Boris Johnson's 'Vote Leave' bus campaign confidently claimed during the EU referendum two years ago. In fact, many Leave campaigners seemed adamant that ending our EU membership would be purely beneficial, freeing up significant sums of money for Britain's beloved health service. Yet with Brexit creeping closer and the NHS facing bigger setbacks than ever before, it seems that they could not have been more wrong.
Since Britain decided to leave the EU, the salience of healthcare has continued to rise. This summer's heatwave saw record-breaking demands put on A&E staff with a staggering ten million emergency calls being made in June. Increasing pressures on an overly stretched workforce resulted in a priority system being implemented where those in life-threatening situations were favoured over non-fatal or minor injuries. Due to the nature of the system, an investigation by The Times revealed that over half of patients forced to wait overnight for an available ambulance were over the age of 70. One 80-year-old man was left lying on the floor for 23 hours after falling and hitting his head.
Open for business?
Severe staff shortages are at the root of these issues. Doctors, nurses and other hospital staff members are being forced to take on extra shifts and work excessive hours just to cover gaps in rotas. With Theresa May's Chequers proposals laying out plans to end the freedom of movement for EU nationals, the Brexit effect is only set to exacerbate these struggles.
A recent report by the Confederation of British Industry (CBI) has laid out the risks that a no-deal or hard-deal Brexit could have on the UK's health sector. According to their findings, EU nationals make up 17% of dentists, 10% of doctors and 7% of social care workers, physiotherapists, care workers and nurses. With workers from abroad being critical assets to the NHS workforce, the introduction of harsher immigration regulations for EU nationals could be detrimental to a sector that is already struggling to fill vacancies. May's immigration plans to end the prioritisation of EU workers would go against the report's recommendations to maintain the UK as 'an attractive destination where international nurses and doctors want to come'.
The uncertainty posed by Brexit negotiations has already had hard-hitting impacts on the NHS workforce. According to the Nursing and Midwifery Council register, 805 nurses and midwives joined the register between spring 2017 and spring 2018 compared to 6,382 in the previous year. The Royal College of Nursing attributed the cause of this 87% drop to 'the failure of the government to provide EU nationals in the UK with any security about their future'. Additionally, it is likely that many European health professionals have felt the full force of May's 'hostile environment', which has already caused severe damage to the lives of certain communities, including the Windrush generation.
Maintaining the ease in which EU nationals can work in the UK's healthcare sector is fundamental in ensuring the safest and most affordable patient care. As stated by the CBI report: 'Workers from both the EU and the rest of the world play an invaluable role in supporting [the health sector] from a leading brain surgeon from India through to home care assistants from Portugal.'
Staff wanted
To top it off, many healthcare roles are already officially in shortage in the UK, featuring on the UK Shortage Occupation List. These roles include:
Medical practitioners in the fields of clinical radiology, old-age psychiatry and paediatrics
Medical radiographers in the fields of sonography and radiotherapy
Other health professionals such as orthotists and prosthetists
All paramedics and
All nurses.
Placing these positions on this list is a clear indicator that these professions cannot be filled solely by domestic talent. Continuing to attract overseas talent is therefore essential in meeting the sector's occupational demands.
With the government also expressing plans to focus Britain's post-migration system on skilled migrants, lower-skilled positions such as senior care workers, nursing assistants, caterers, launderers and cleaners could all face severe shortages. These roles rely heavily on the freedom of movement of EU nationals and are key contributors to the day-to-day running of the health sector's interconnected and complex system.
Applications welcome
Among the biggest sceptics of May's 'hostile environment' is the Royal College of General Practitioners (RCGP), who has condemned the policy as having driven thousands of crucial workers away. Part of the government's attempts to cut migration figures to unrealistic targets resulted in at least 2,500 'in-shortage' healthcare professionals being refused entry to the UK, a significant chunk of the workforce that the NHS heavily depends on. In an attempt to compensate for these shortages, the government removed its Tier 2 Work Visa1 cap (of 20,700 per year) for doctors and nurses with the hope of encouraging more internationals to apply for these roles.
Yet, these efforts seem to have had minimal effect amidst growing concerns that workers coming to the EU could face additional barriers. Currently, non-EEA nationals have to pay an immigration health surcharge if staying in the UK for six months or more to allow access to the NHS. If EEA nationals are also required to pay these charges after Brexit, recruiting staff from these states may become more of a challenge.
It is clear that the healthcare sector does not need any more obstacles. A study carried out by NHS Improvement has further consolidated fears that Brexit is a deterrent to EU workers. According to their findings, doctor posts are facing a shortage of just under 10%, equating to 11,500 skilled workers. Similarly, the Royal College of Nursing (RCN) has stated that nursing vacancies have also risen by 17% in the last three months and are likely to continue to rise.
The road ahead
Looking at the bigger picture, Brexit is forecast to mean less money for the NHS due to slower economic growth and productivity. Counter to Johnson's controversial claim, public finances could take a hit of £15bn (~€17bn) per year by 2020, 10% of the NHS budget. Combined with the risk of severe staff shortages, these losses could have knock-on effects on waiting times, recovery times and the delivery of care. As a result, significant tax increases and the diverting of money from other services are likely to be needed in order to tackle the added pressures on NHS funding.
As recommended by the CBI report, the key to saving the UK's health sector is the implementation of a new 'open and controlled' approach to immigration after Brexit. Without the ease of movement across UK and EU borders, vacancies in fundamental healthcare occupations are likely to continue to rise, being detrimental to the delivery of safe patient care and, more broadly, the growth of the UK economy. The government needs to reverse the damaging effects of its 'hostile environment' and ensure EU and non-EU healthcare professionals are met with open arms in order to fill the roles that the UK's healthcare sector so desperately requires.
References
Maddie Grounds
Political Commentator
Immigration Advice Service
Tweet @IASimmigration
https://iasservices.org.uk
This article will appear in issue 7 of Health Europa Quarterly, which will be published in November 2018.