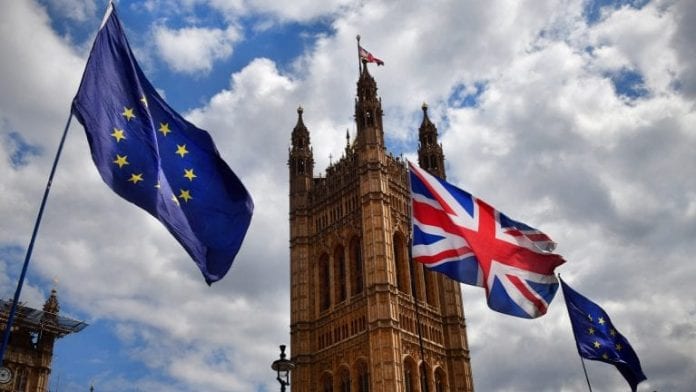 Following the end of the UK's Brexit transition period on 1 January 2021, British children with severe medical conditions will no longer be able to access medical cannabis prescriptions.
In a letter sent to stakeholders, clinics and patient groups last week, the UK Department of Health and Social Care (DHSC) cautioned that once the transition period ends, prescriptions issued in the UK will no longer be honoured by EU Member States. In practice, this means that severely epileptic children who are essentially reliant on medical cannabis will be wholly unable to access the treatment they need after Brexit, as the supply chain is based in the Netherlands.
The DHSC's letter, dated 15 December – 16 days before the end of the transition period – announces its intention to 'ensure immediate action is taken, if not already done so, to ensure prescribers are made aware and equipped with information on alternative unlicensed cannabis-based medicines to make the best choices for their patients following the end of the transition period on 1 January 2021'.
A spokesperson for the medical cannabis access campaign End Our Pain commented: "This letter is yet another devastating blow to these families, who already experience the difficulties of caring for very sick children. Time after time, the End Our Pain families have made desperate pleas to the Prime Minister, the Health Secretary and the NHS for urgent assistance, but their needs continue to be ignored. This letter, sent so close to the transition deadline, has left us scrambling to find a solution based on very limited information. The termination of medical cannabis supply from the Netherlands to the UK, will is a matter of life and death for these children. It's imperative that the government act now to help reach a solution and help these families."
The medical use of cannabis in instances where all other options have been exhausted was legalised in the UK in 2018; and now around 40 children in the UK currently receive prescribed cannabis oil to treat extreme and drug-resistant forms of epilepsy which, if left untreated, can cause frequent or prolonged life-threatening seizures multiple times per day. Of these, it is believed only three have been granted their prescription through the NHS, meaning that the remaining families must pay to access their medication privately. With private medical cannabis prescriptions costing up to £2,500 per month, and with the additional costs and complications associated with a child who needs intense long-term care, many of these families are forced to solicit charitable donations – but since the onset of the COVID-19 pandemic in March, most fundraising activities have been put on hold.
Hannah Deacon's son Alfie Dingley suffers from PCDH19, an extremely rare form of clustering epilepsy; and featured at the forefront of the campaigns which led to the 2018 law change, following which Alfie, then aged seven, became the first patient in the UK to receive a permanent medical cannabis licence. Deacon said: "This truly is the worst Christmas present I and the other families affected could ever possibly receive. I am fortunate to have an NHS prescription for Alfie, but now I am fearful it won't be honoured due to this letter. The other families continue to be blocked by the NHS at every turn in their fight for an NHS prescription, let down by the very system that is meant to be helping their children."
Deacon added: "The letter, which we received just weeks before 1 January, only adds insult to injury for these families, who are already faced with the daily struggle of attempting to find the money to privately fund private prescriptions for their child's epilepsy. We are all now faced with the grave possibility that our children will not be able to access the form of medical cannabis that works in the New Year. We are making a desperate plea to the UK and Dutch governments to work together to find a long-term solution to this crisis. This is not about the politics of Brexit. It's about children's lives being at stake. I urge Boris Johnson to step in, work with the Dutch government and help us."
Joanne Griffiths, mother of 11-year-old Ben, added: "It's been over two years of rejection after rejection to access the only medication that works for our children and now we are faced with the threat of not being able to access the medication even privately with only 13 days' notice. We are so scared, after being in hospital over New Year two years ago with our son, after other medication failed to help. He had up to 300 life-threatening seizures a day; we can't go back to that nightmare. Other parents are also fearful of the danger this move will cause to their child. I urge the UK government to not only fund this medication but to work with the Dutch government to find an urgent solution."