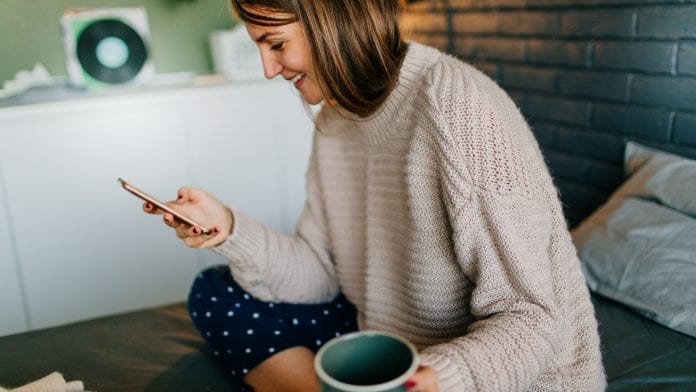 Over the last couple of years, people have become more aware of the importance of mental health care, a lot of this is due to mental health-focused mobile applications.
Guest contributor, Varsha Solanki, delves into the world of mobile applications for mental health. She discusses how mental health apps are categorised and their impact on the health care system.
Living in a technological era comes with a lot of advantages, one of which is the increased awareness about health, particularly mental well-being. However, growing awareness has not completely eradicated the taboos associated with mental illnesses and seeking professional health. That's where the presence of mobile apps centred on mental health care is helping to change the scenario.
There are many apps in the market targeting mental health issues, such as anxiety and depression, benefitting both the patient and the treatment provider. While some of these apps act as an aid to the professional treatment, letting the patient self-manage and monitor their symptoms better, some offer relevant information and assistance to people least likely to opt for in-person visits to mental health professionals.
Did you know that mental health apps are categorised?
Mental healthcare applications are largely categorised into three types, belonging to one or more of the three categories: a mode to identify and monitor the symptoms, a channel for offering psychotherapy, and a medium for symptom-based delivery of the intervention.
Delivery of psychotherapy
Mobile apps have somewhat emerged as a convenient tool for delivering psychotherapy. The apps help keep a tab on behavioural correlates of problems, such as depression and then provide the app user with the required cognitive-behavioural intervention based on the results.
Multiple research studies have been done which concentrated on mobile app usage in therapies for depression. The findings suggested that Cognitive Behavioral Therapy (known as CBT), when delivered through mobile apps, did help reduce depression in patients, significantly, with minimal assistance from mental health professionals.
Monitoring
In mental health diseases, self-monitoring the symptoms, alongside the in-person therapy sessions, can lead to improved behaviour change. Such type of "quantified self" mobile applications allow the individuals to easily track their behaviours and cognitions as they take place. The collected data in the app can then be conveniently shared with the therapists to review and chart out adequate treatment.
Since the monitoring is done regularly through these apps, it becomes easier to gauge the patient's progress and effectiveness of the treatment to achieve the desired patient outcome.
Health behaviour interventions
Patients suffering from mental health issues usually get allotted limited time with their care providers per session. That makes it tough to discuss every minor details and feedback at length. Mobile apps under the health behaviour intervention category solve this very problem.
Such apps not only become an extension to the conventional treatment but also empower patients to mindfully manage their lifestyle. Moreover, the apps offer relevant clinical education along with behavioural feedback. The apps also assist in increasing health-promoting behaviours like exercising in individuals. Problems, such as stress management, are better addressed with such mobile apps.
How do mobile apps help improve mental health?
The consistent advances in technology are the reason why we're seeing the rise in innovative, beneficial apps focused on mental wellbeing. These apps can improve mental health conditions in multiple ways.
Easily available guidance via mobile apps
It is not possible for every individual suffering from mental illness to get professional guidance. Some face time constraints, others lack monetary resources, while some feel hesitant to talk about it and hence, keep their condition under wraps to shield themselves from societal judgements.
In such a scenario, mobile apps centred on mental healthcare come to the rescue of this population. A user can not only get the right information on their symptoms easily but also seek valuable assistance from authorised professionals via the mobile app, as per their convenience and preference.
Assist in dealing with anxiety and depression
Among the mental health disorders, depression and anxiety are found to be the most common across the world. Both disorders need the right counselling and treatment. However, not all patients come out to seek help due to inability or unwillingness to voice their concerns.
The mobile apps in these cases, prove to be a platform for such individuals to talk about their issues as well as connect them with professionals and other individuals going through the same. That helps them cope with anxiety and depression to a great extent.
Efficient for obtaining up-to-date information
Getting the right and accurate information is crucial in mental health conditions, both for the patients and mental healthcare providers. With healthcare mobile apps, therapists or doctors can obtain useful, precise, and real-time patient data to craft an effective, individualised treatment plan.
On the other hand, this collected data lets the patients know where they stand in the treatment cycle on a regular basis. Moreover, the app has up-to-date information that becomes tremendously helpful to someone who doesn't know where and how to begin treatment in the first place.
Packs in round-the-clock communication services
For a patient going through mental health disorder, therapy sessions with a licensed professional are scheduled for a fixed time period. But what if there's an emergency and you can't connect to your doctor? Or what if you're travelling and need the intervention all of a sudden?
It is at this time that mental healthcare-based mobile apps become a handy solution, without compromising on the quality of care offered during the crisis. These apps generally offer assistance 24 hours a day, 7 days a week, making it possible for the users to reach out and receive the required guidance when they need it the most.
Final Thoughts
The advanced mobile apps with innovative technologies have certainly made availing mental health care simpler for everyone. But considering a broader picture, the role of a recognised mental healthcare professional can't be ignored on the road to recovery. Hence, it is advisable to combine the use of such apps with the assisted treatment by an authorised professional.
Attributions:
Varsha Solanki
Digital Marketing Strategist
Space-O Canada 
Guest Contributor