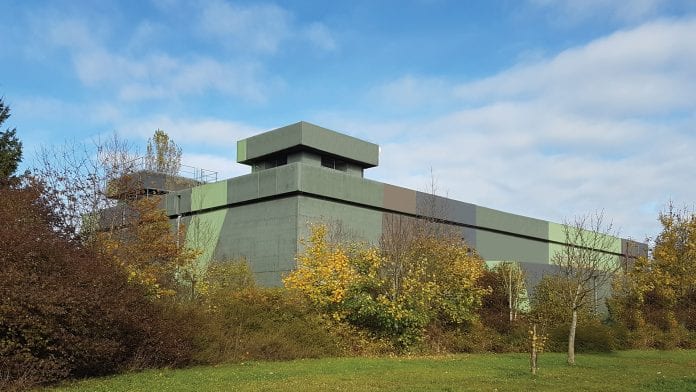 "Germany is emerging as the largest legal medical cannabis market in the world" – learn about how Xphyto are bringing their expertise to the European cannabis markets.
XPhyto is a science focused cannabis company developing analytical testing, processing, and formulation capabilities in Canada along with research, cannabis cultivation, extraction, import, distribution, and manufacturing in Germany. Two exclusive 5-year engagements with the Faculty of Pharmacy at a major Canadian university provide certified analytical testing capability, as well as extraction, isolation, and formulation facilities, along with drug research and development expertise.
Managed by CEO & Director Hugh Rogers, XPhyto strive to bridge the gap between traditional cannabis-based medicines and modern scientific approaches to therapeutic validation. Rogers' background is as an entrepreneur and lawyer with private and public start-up experience in a range of industries and operational roles serves well to achieve this goal. His recent advisory work has been focused around public listings and corporate restructuring in the life science (cell therapy and medical device) and natural resource (natural gas co-gen and conventional oil) industries. He has held several board and executive management positions with junior exchange listed issuers. He holds a bachelor's degree in cell biology and genetics alongside a law degree and is a member in good standing of the Law Society of British Columbia.
Did you know that XPhyto Therapeutics Corp are Partners with Medical Cannabis Network? Learn more about XPhyto and their world of German cannabis cultivation and extraction.
Strategic German acquisition
XPhyto recently acquired 100% ownership of German cannabis firm Bunker Pflanzenextrakte GmbH, which was granted a cannabis cultivation and extraction licence for scientific purposes by BfArM, the German Federal Institute for Drugs and Medical Devices in July 2019. This development creates vital European research, cultivation, import, distribution, and manufacturing opportunities for the company to introduce its expertise to the European Market.
The licence relates to scientific cannabis cultivation and extraction and was awarded to Bunker by the health authority for cannabis related research and development. Following this Bunker plans to submit applications for cannabis import, storage, distribution, and manufacturing licences in the third quarter of 2019.
All eyes are on Germany as the growing cannabis market with regards to legal cannabis spending and consumption and the country is projected to have one of the highest growth rates compared to the rest of the world – accelerating to $1.6 bn (~€1.5 bn) at a 76.8% compound annual growth rate to 2022.
The terms of the licence
BfArM awarded Bunker the licence for scientific endeavours, subject to meeting or exceeding the stipulated security requirements. Under the licence Bunker are authorised to both cultivate and extract up to 70 strains of cannabis sativa and indica for scientific purposes at their highly secured and stringently monitored base in Bavaria in the south of Germany. "XPhyto's German cannabis cultivation and extraction licence is a unique opportunity for our European operations. With a focus on Canada and Germany, we are building an industry leading medical cannabis company focused on pharmaceutical grade quality and scientific validation," commented Rogers in an official release at the time of the licence being granted.
"Germany is emerging as the largest legal medical cannabis market in the world and we expect it to grow to be a multi-billion-dollar industry within five years. XPhyto is well positioned as a first-mover in this exciting market," noted Robert Barth, VP European Corporate Development of XPhyto and Managing Director of Bunker.
Barth was one of the founding members of Bunker and following the acquisition has continued to assist with the integration of the firms. He brings 25 years' experience in marketing focused on market analysis, strategic planning and project execution for global players in a variety of industries to the table and recently spent over five years as a marketing and communications expert for a contract research organisation in the German GxP regulated pharmaceutical sector; achieving significant, measurable improvements in customer loyalty and retention through targeted CRM initiatives.
In his role as Managing Director he is leading the corporate development for the EEA as a pivotal member of the global leadership team based in Germany. He brings to XPhyto extensive corporate, commercial and business development experience as well a huge network in the pharmaceutical industry.
The CSE
Shortly afterwards on August 6, 2019, Xphyto announced that its common shares were to commence trading on the Canadian Securities Exchange with the ticker symbol 'XPHY.' Rogers commented that "Trading on the CSE is a significant corporate milestone on our way to becoming a major player in the next wave of cannabis investment opportunities.
With XPhyto's recently announced German cannabis cultivation and extraction licence and its certified R&D processing and formulation capability coming online in Canada, the XPhyto team is strongly positioned to execute on its corporate strategy over the coming year."
Following the purchase of Bunker, on August 13 the company were pleased to announce that their common shares were trading on the Frankfurt stock exchange under the ticker symbol '4XT.' Following on from the news Rogers announced "Given XPhyto's German cannabis licence and its commitment to building import and distribution capability in the country, a Frankfurt listing was the logical choice" continuing; "We are excited to help facilitate the opportunity for German investors to participate in their own emerging cannabis industry. XPhyto considers itself one of the only German focused cannabis companies in the world."
The Frankfurt Stock Exchange is the largest of seven in Germany and is one of the ten largest stock exchanges in the world. There are over 1.4 million securities tradeable on the FSE including stocks, bonds, ETFs, ETCs, ETNs, funds, warrants and certificates with the FSE regulated under German law.
German research and development
In further exciting developments, on August 14 2019 the company announced that Bunker had entered into an exclusive cannabis research and development agreement with the Technical University of Munich, with initial research set to examine development approaches to best utilise the plant and its derivatives such as cannabinoids, terpenes, terpenoids, polyphenols and flavones.
The target is to advance using pilot studies and depending on the outcome, to commission separate joint research projects for potential commercialisation. Barth commented; "XPhyto is honoured to have the privilege of working with The Technical University of Munich. Their commitment to research excellence and their reputation for commercial development makes them a highly attractive partner."
Professor Dr Wolfgang Eisenreich of the Faculty of Chemistry at the university echoed the sentiment, adding; "TUM's strong interest in cannabis research demonstrates a progressive attitude toward an emerging and highly relevant global industry." We are also looking forward to starting the project with our research-oriented partner Bunker Pflanzenextrakte GmbH. This long-term co-operation will enable us to compare phytochemical profiles and the biochemical properties of cannabis varieties soon. Among other things, this should create the conditions for exploiting the full potential of the highly active ingredients for the treatment of serious diseases in a targeted and individual manner."
The Technical University of Munich has a robust reputation for entrepreneurism and is the sole technical institution in Germany to be an accredited 'University of Excellence' every year since the inception of the scheme in 2006. It has enjoyed success in all available lines of funding under the excellence initiative organised by the German government and the federal states – institutional strategy, clusters of excellence and graduate schools.
Vektor acquisitions
A new acquisition is Vektor is a German-based narcotics company focused on the research, development and production of therapeutic films for pharmaceuticals, cosmetics and food. The company has established itself as an expert in the design, testing and manufacture of thin film drug delivery systems, including transdermal patches and sub-lingual (oral) strips.
Vektor also holds a number of valid narcotics licences pursuant to EU GMP certification and other governing regulations: Import Permit for drug dosage forms; Import Permit for cannabis; Manufacturing Permit for clinical samples; Manufacturing Permit for final drug product release; Analytical Permit for chemical and physical testing; Permit to handle narcotic drugs; and a Permit to handle animal tissue.
Vektor's various narcotics licences include authorisations related to conventional and cannabis-related prescription medications, including but not limited to: Buprenorphine, cannabis, Dronabinol, Fentanyl, Hydromorphone, Oxycodone, and THC.
For further information, investment information or strategic partnership opportunities contact us on the information below.
Hugh Rogers
CEO & Director
+1 780 818 6422
info@xphyto.com
https://www.xphyto.com/
This article will appear in Health Europa Quarterly Issue 11, which is available to read now. 
Recommended Related Articles