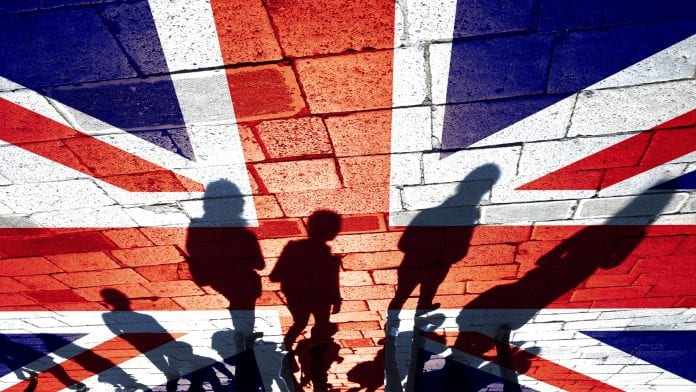 The Immigration Advice Service talks us through how the global refugee crisis is weighted against those with physical and mental disabilities.
The last decade has seen an increasingly hostile political and societal climate for asylum seekers, particularly in Europe, and Britain's treatment of asylum seekers make the country one of the worst places to seek asylum in Western Europe.
Western military intervention in North Africa and the Middle East, combined with general unrest in the region, has contributed to the biggest global refugee crisis since the Second World War.
Many political movements have tried to rebrand it as a 'migrant crisis' absolving Western nations of any wrongdoing which in turn makes many in society feel these people fleeing their home countries have a choice.
Under the leadership of David Cameron and Theresa May, the British government has continually bought into this, and they have taken steps to make Britain one of the worst places to seek asylum in Western Europe.
The asylum-seeking process is already brutal, but is even worse if you have a physical or mental disability or care need, or live with mental disorders.
Britain's pivot to a hostile climate for asylum seekers
In 2012, Theresa May as Home Secretary announced the government's hostile environment policies, which were designed to make it as difficult as possible for 'illegal' immigrants to stay in the UK.
Many western governments have blurred the lines on what they believe an illegal immigrant is and the British government is no exception. There has been a push to stop asylum seekers before they reach Britain. The previous Home Secretary, Sajid Javid, reinvigorated these tough policies questioning if those 'refugees' making the trip across the English Channel on small boats are genuine asylum seekers.
This can also be seen in the way Britain processes asylum seekers. In terms of the UK specifically, you must claim asylum within the country or at its border. If you don't immediately claim asylum, then the Home Office will use it against you to discredit your claim.
61% of people held in detention centres across the UK are asylum seekers, while all of them must depend on a meagre weekly allowance to survive, about £37.75 for a young male. The prospect of humane treatment is even bleaker for those with disabilities.
Treatment of asylum seekers with diabilities
Most asylum seekers face hardship when fleeing their homelands and it is not surprising that there is a high prevalence of trauma related mental disorders among them, with many fulfilling the criteria of having PTSD.
However, due to this not being a visible disability it is often overlooked. Any asylum seekers in the UK must wait for a long time for a mental assessment as it is not deemed to be an urgent problem like a physical disability is. These mental disabilities are often exacerbated by the fact that so many asylum seekers are being held in detention centres.
There is evidence that refugees are already more vulnerable to mental illness, and the loss of freedom and the uncertainty of the future they face in detention centres only increases the severity of the mental strain. This increases the likelihood of self-harm and suicide among refugees.
The quality of care and treatment in detention centres varies across the UK but it is often poor. In Harmondsworth nearly a third of detainees  were regarded as vulnerable under the Home Office's own definition and the report said that detainees were not sufficiently safeguarded and a below average amount of detainees stated that staff's treatment of asylum seekers was respectful.
If you have a physical disability your prospects of treatment are better but still not adequate. When a physically disabled person claims asylum, they can request an urgent assessment from the local authority. This is where it will be decided what type of care they receive. If their condition is life threatening, they will be taken to a hospital, while specific accommodation and day to day care may be arranged for non-life-threatening physical disabilities.
However due to the legacy of the government's hostile environment policies many do not get treatment at all. If your asylum claim is rejected, new laws mean the local government does not have to provide you with care. In April 2015, the Care Act of 2014 replaced most previous laws regarding carers and people being cared for and outlined how the local authorities decide who is eligible for care. No articles of the act impose a duty on states to provide support to failed asylum seekers or migrants without immigration status if there is no impediment to their return to their own country. This leaves the most vulnerable without sufficient care.
Even if the asylum claim is approved many are priced out of care they so badly need. A report by the Equality and Human Rights Commission (EHRC) outlined how asylum seekers have gone without care since ministers had forced the NHS in England to impose upfront charges to access help. Disabled asylum seekers have been unable to access treatment as their allowance will not cover the cost, leaving many to rely on charities for help but this is obviously not a sustainable solution.
What next?
While the government has distanced itself from the hostile environment immigration policies, it is clear it is still having a drastic effect on asylum seekers. In terms of being more accommodating of those with disabilities, there are numerous steps the government should take.
On the mental disabilities front, the government must take these issues more seriously since so many asylum seekers suffer from them. Detention centres must be further assessed, and more focus should be put on creating a more welcoming environment for asylum seekers where they feel cared about.
Furthermore, treatment of asylum seekers for serious mental disabilities like PTSD should be made a priority when the refugees' assessment is initially carried out. For both mental and physical disabilities, access to the NHS should be free to asylum seekers and more should be done to make sure those whose asylum claims are rejected still receive care.
Conor Kavanagh
The Immigration Advice Service
+333 305 9375
info@iasservices.org.uk
Tweet @IASimmigration
iasservices.org.uk/
This article will appear in issue 12 of Health Europa Quarterly, which will be published in February.