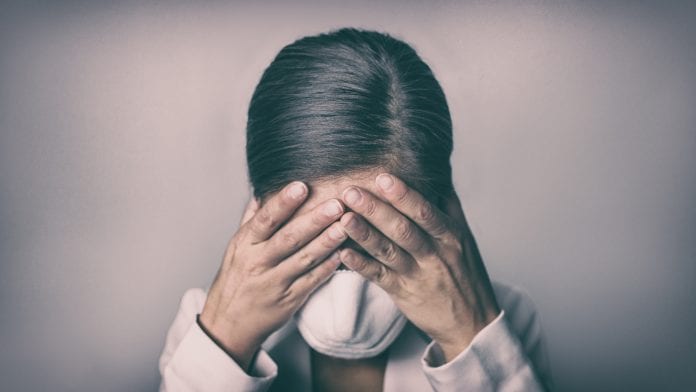 A new YouGov survey has revealed that British citizens are demanding better access to mental health and counselling services following the COVID-19 pandemic.
The NHS body NHS Property Services (NHSPS), which represents over 10% of the NHS' entire estate, commissioned YouGov to undertake a survey examining how the pandemic has impacted the way we view the delivery of primary care services.
The results revealed that over one third (38%) of Brits would want access to mental health or counselling services in their GP practice or healthcare clinic.
Improving mental health care in the UK
NHSPS has developed a series of illustrations showcasing the patient vision for the future of primary healthcare services in a post-COVID world, with more focus on mental wellbeing and alternative ways to access health services highlighted as key changes.
The survey was commissioned as the NHS continues to see a rise in the number of people seeking help from mental health services in the wake of the pandemic. Some providers predicted a 20% increase across all of their mental health services, with women (43%) more likely  to access them than their male (32%) counterparts
Mental health services were even more of a priority for those aged 18-34, with almost half (48%) citing these as a key addition to their local healthcare facility.
The survey has also highlighted that the pandemic has changed the way people want to access their healthcare services, with many open to accessing healthcare in alternate ways.
40% of Brits who were surveyed would now also be unhappy to sit in a shared waiting room, however, 68% of respondents said they would be comfortable going to a mobile clinic near their home. Almost half (46%) would even be willing to attend a drive-through clinic.
John Westwood, Director of Asset Management at NHSPS, said: "The results of the survey have helped us to hear the patient voice and understand how people want the GP surgery and healthcare facility of the future to look, how they want to use it as well as the services they want to receive in it.
"At NHSPS, we are committed to shaping the NHS estate for the future so that it can continue to enable excellent patient care and support the NHS to deliver on its Long Term Plan. We also want to help drive the provision of vital services closer to patients so that they can easily access them. These findings will help to inform the decisions made about how primary healthcare services are delivered moving forwards and will enable us to ensure that people's wider health and wellbeing is looked after at all ages."
Going green for health
The survey also highlighted the impact that buildings and facilities have on a patient's overall experience. 30% of respondents wanted to see more greenery in their healthcare building, more comfortable seating (38%), and free Wi-Fi (47%).
Dr Santosh Gholkar, a GP based in the North West, said: "It is no surprise that patients want increased access to mental health services following the devastating impact of the pandemic on the wellbeing of people across England." He added that "at our surgery alone, we have seen a rise in the number of patients seeking mental health support and we want to ensure that patients can access these services as easily as possible moving forwards."
In addition to mental health services, people wanted to access other services more traditionally provided in alternate settings within their local GP practice or healthcare clinic too, if additional space was available. These included x-rays and screenings (40%), physiotherapists (34%) and a pharmacist (28%).