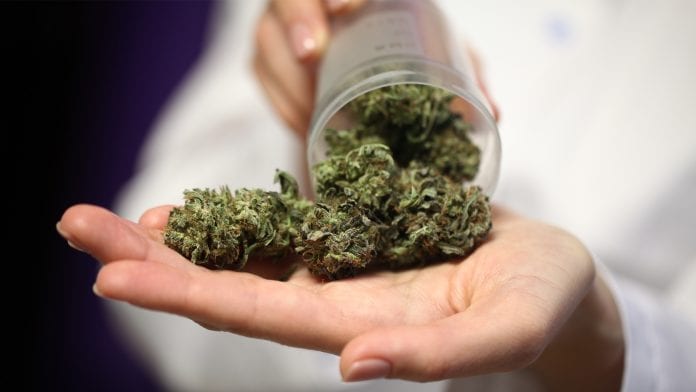 A new poll conducted by the Centre for Medicinal Cannabis and CPASS by YouGov has shown the full extent of illicit cannabis use in the UK.
The poll has revealed that 1.4 million Brits are using 'street cannabis' to treat chronic health conditions.
The largest ever polling sample to date, it reveals that the incidence of use of using cannabis to treat chronic health conditions amongst the general population is much higher than previously understood and may therefore be closer to 1.4 million users in Britain (2.8% of the adult population).
The Centre for Medicinal Cannabis (CMC) is welcoming the new NICE guidelines relating to the prescribing of cannabis-based medicinal products (CBMPs) for people with intractable nausea and vomiting, chronic pain, spasticity and severe treatment-resistant epilepsy but is urging the Government to accelerate patient access and clinical learning via the NHS.
Ann Keen Chair of CPASS (Cannabis Advocacy and Support Services) and Fellow of Queen's Nursing Institute said: "These figures demonstrate the vast number of patients in the UK with chronic and debilitating diagnosed conditions who feel they have no choice but to expose themselves to all the risks of accessing a medicine that works from the criminal market. Controlled, safe but innovative solutions must be explored as soon as possible"
Using cannabis for chronic conditions
Previous reports have estimated that between 50,000 and 1.1 million people in the UK are already using cannabis to treat chronic health conditions, excluding recreational use. However, criticism of this data, open to observational, selection and reporting bias, has prevented their inclusion in national policy deliberations.
In this survey the Centre for Medicinal Cannabis sought to accurately identify the incidence of street-available cannabis use for medical intent amongst the general population in England, Wales and Scotland.
The poll showed that 56% of those using cannabis for their conditions did so on a daily basis, with a further 23% on a weekly basis. A total of 9% spent nothing on cannabis (implying self-grown use), 44% spent up to £99 per month, with a further 21% spending between £100 and £199.
Cannabis based medical products
The Centre for Medicinal Cannabis will now set out new proposals for how NICE should evaluate CBMPs in the next five to ten years, until new randomised controlled trial (RCT) data emerges.
The CMC will also host a policy seminar in London to explore how the Danish Government responded to similar challenges and announce the launch of a major new clinical research conference in London.
Dr Daniel Couch, Medical Lead, Centre for Medicinal Cannabis said: "For the first time we have reliable, representative data regarding the number of people in Britain using cannabis as a medicine.
"Over a million people are using cannabis illegally to relieve their symptoms. The findings are astounding and present a national challenge. We urgently require robust clinical evidence to evaluate the safety and efficacy of cannabinoid medicines"