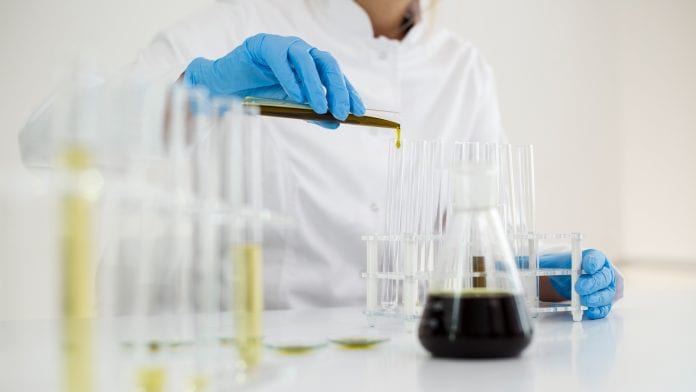 Campaign groups and charities are calling on the UK government to accelerate cannabis research following the NICE approval of two cannabis medicines.
For the first time, patients in the UK will be able to access NHS funded cannabis oil for certain medical conditions.
Two medicines made by GW Pharmaceuticals, EPIDYOLEX CBD (cannabidiol) oral solution and Sativex (nabiximols), have officially been recommended by the UK's National Institute for Health and Care Excellence (NICE) to receive routine reimbursement from NHS England.
This cannabis oil approval covers patients with Dravet syndrome and Lennox-Gastaut syndrome, two severe and treatment-resistant epilepsy syndromes, and patients who have multiple sclerosis.
The move is a welcome step forward for patients in the UK, however, a number of charities and patient support groups are saying the step does not go far enough – leaving patients across the United Kingdom still unable to gain access to the medicine they need.
Access for UK patients
This cannabis oil approval represents the first-time any plant-derived cannabis-based medicine has been recommended by NICE for use on the NHS and is a small step forward for patients who need medical cannabis.
Since the legalisation of medical cannabis in November 2018 the medicine has only been available through private prescription and only to a limited number of patients who have exhausted all other treatment options. This has led to a number of patients travelling abroad to get medicine and bringing them back into the UK illicitly.
The campaign group End Our Pain have said the move is not far enough – leaving patients, for whom whole plant medical cannabis containing THC has 'life-transforming effects', left in the lurch.
These guidelines dont go far enough to help the patients with with greatest need, for whom whole plant medical cannabis containing THC has life-transforming effects.

BBC News – Cannabis-based medicines: Two drugs approved for NHShttps://t.co/Y3NQZkEkP1

— End Our Pain (@End_Our_Pain) November 11, 2019

The UK's epilepsy charity, Epilepsy Action, noted that the cannabis oil approval falls short of making recommendations for cannabis-based medicines for severe epilepsy.
This means some barriers to access in @NHSuk will remain. Action is needed on vital research and immediate access.

This does not impact Epidyolex for LGS and Dravet syndrome. 2/3

— Epilepsy Action (@epilepsyaction) November 11, 2019

There is currently limited clinical evidence around medicines containing THC as a treatment for epilepsy meaning that much that more research is needed. Epilepsy Action also noted that there needs to be a route for people to access these treatments where there is a clear need and where other options, including Epidyolex, haven't worked.
In response to the NICE decision, Epilepsy Action deputy chief executive, Simon Wigglesworth said: "NICEs decision means that Epidyolex is now the first cannabis-based medicine to be licensed and recommended for epilepsy in the NHS. Epilepsy Action are delighted that a new treatment option is now available for people with Dravet syndrome and Lennox-Gastuat syndrome, two severe and treatment-resistant epilepsies.
"For people affected by Lennox-Gastaut syndrome and Dravet syndrome, the reality of living with these conditions is often incredibly challenging. These syndromes are often treatment-resistant and can cause tens or even hundreds of seizures every day. Any one of these seizures could be life-threatening.
"Epidyolex is not a silver bullet. However, there is high-quality clinical evidence that this treatment can reduce the number of seizures caused by these epilepsies. As the name suggests, new treatment options for treatment-resistant epilepsies do not come about very often. The decision by NICE to recommend Epidyolex offers a potential way forward for people affected. It's not an overstatement to say that it could be life changing for some."
The MS Society has also aired concerns that the guidelines do not go far enough for patients suffering with chronic pain.
Today's decision to approve Sativex for muscle spasms in MS is a good first step.

But: no cannabis based treatments have been recommended to treat pain. We won't stop campaigning until everyone with MS who could benefit can access medicinal cannabis on the NHS – across the UK! pic.twitter.com/HR896xKok6

— MS Society UK (@mssocietyuk) November 11, 2019

In a statement on its website, Genevieve Edwards, Director of External Affairs at the MS Society said: "These guidelines are an important first step, but don't go far enough. No cannabis-based treatments have been recommended to treat pain, a common symptom of MS. Additionally, because Sativex will be funded by local bodies – who might not have the resource they need to prescribe it – even more people could miss out.
"We're calling on the next UK Government to accelerate research and remove barriers to this vital treatment, so cannabis for MS can finally become a reality."