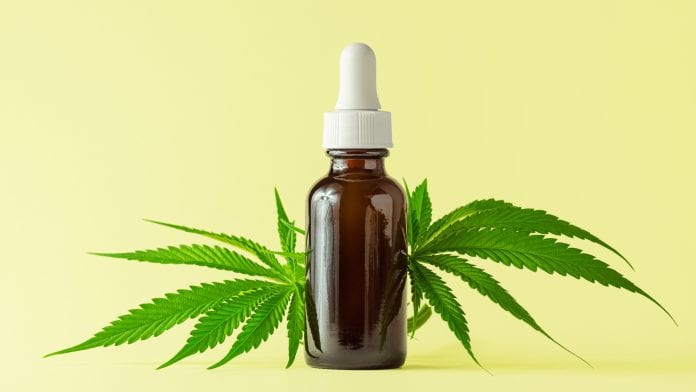 Charlotte Caldwell, the County Tyrone based mother who successfully campaigned to legalise medicinal cannabis in 2018, has called for urgent intervention to aid her severely epileptic 15-year-old son Billy by funding his medical cannabis prescription.
In an open letter, Caldwell has called on the Secretary of State for Health and Social Care Matt Hancock and Northern Ireland Health Minister Robin Swann to intervene by setting out a care plan and NHS funding of his medical cannabis prescription.
This follows the formal termination of legal proceedings that Caldwell initiated against health authorities in Northern Ireland last year, after she received a positive recommendation from the newly established Refractory Epilepsy Specialist Clinical Advisory Service (RESCAS), made up of the UK's leading paediatric neurologists.
Support for Billy
The panel, which convened in July, at Great Ormond Street concluded that Billy's medicine must be continued, but as of today no care plan or funding has been confirmed.
Caldwell said: "For the past 15 months, I have tried to secure a care plan and funding for Billy's prescription through a tortuous legal process, but to no avail. The RESCAS recommendation comes as a relief but not a surprise to me. Billy has been on this medication for almost two years and throughout that period he has been assessed at Great Ormond Street Hospital. There was never any moral reason to withhold funding for Billy's prescription and now there are no legal or clinical barriers. I call on Matt Hancock and Robin Swann to today instruct officials to pick up the RESCAS report and enact its recommendations immediately."
In her letter, Caldwell wrote: 'Secretary of State, you created RESCAS to help doctors in the NHS deal with complex cases such as Billy's. I applaud you for allowing the most eminent paediatric neurologists to convene to consider how best to help young people like my son. It would have been inconceivable only two years ago.
'…There was never any moral reason why the NHS withheld funding from Billy, now no legal or clinical barriers exist. Not once in the last 18 months since I returned to the UK have I ever felt that those with responsibility for Billy's care have ever done anything to make appropriate arrangements for his care and treatment, that finally changed with the RESCAS report.
'You now have to do what is required of you to restore Billy's prescription and care plan urgently, as Billy does not have the luxury of time.'
Caldwell is yet to receive a response.