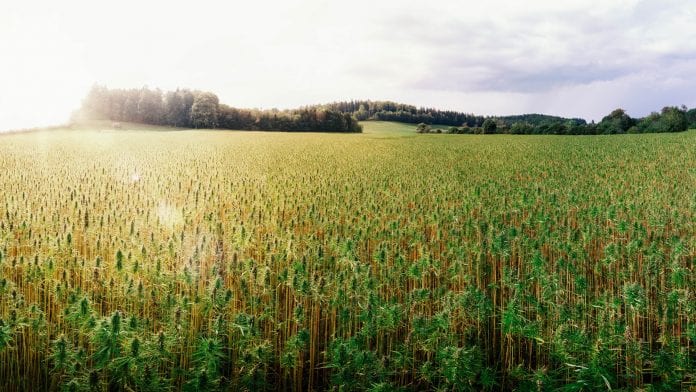 Exploring regulation and policy in Germany, the world's third largest legal cannabis market outside North America.
As of December 2019, Germany represented the world's third largest market for legal cannabis-based products outside of North America. Since the country moved to legalise the prescribing of cannabis for medical use to severely ill patients in 2017, around 60,000 patients have received cannabis prescriptions through their health insurance providers.
With the German approach to cannabis policy increasingly held up as a model for fellow EU Member States, MCN explores cannabis regulation in Germany.
Law and policy
While cannabis for recreational and adult use is prohibited in Germany, legislation governing penalties for possession varies incrementally from state to state.
In Hamburg, Lower Saxony and Bavaria, for instance, citizens may avoid prosecution for possession of no more than 6g of cannabis; while in Rhineland-Palatinate and Thuringia, the permissible amount rises to 10g. Possession of up to 15g is effectively decriminalised in Berlin – though residents of the capital have expressed concerns that this may lead to 'cannabis tourism' similar to that which occurs in Amsterdam. Germany's Commissioner on Narcotic Drugs, Daniela Ludwig, has called for standardisation of rules between states, calling interstate discrepancies 'difficult'.
The Federal Institute for Drugs and Medical Devices (BfArM) may issue licences to producers hoping to grow cannabis in Germany, which currently relies wholly on imported products. The first licensed German cannabis harvest is set for the end of 2020; and BfArM is accepting applications for its state distribution tender. The successful company will oversee the distribution of all domestically grown cannabis flower to German pharmacies.
Germany's Green, Left and Free Democratic parties are all active proponents of legalisation and regulation of cannabis for adult use, on the premise that legalising the drug would help protect its consumers. By regulating how cannabis is sold and its components, as well as instituting strict age limits, the parties argue, adult consumers would incur less risk of consuming tainted product; while removing the stigma of purchasing the drug through illicit means would help alleviate consumers' fear of seeking medical help where necessary.
In medicine
In 2017, the German government approved the legalisation of cannabis as a prescribed drug for 'seriously ill' patients for whom there was 'no therapeutic alternative'. The then Commissioner on Narcotic Drugs Marlene Mortler, Ludwig's predecessor, cautioned at the time: "The use of cannabis as a medicine within narrow limits is useful and should be explored in more detail. At the same time, cannabis is not a harmless substance: legalisation for private pleasure is not the aim and purpose of this. It is intended for medical use only."
The move to legalise cannabis for medical purposes followed an increasingly progressive approach, which saw the rescheduling of THC-based medicine Dronabinol for research purposes in 1994; followed by further softening of regulations in 1998, which enabled the drug to be made available on prescription in very specific circumstances. By 2008, seven patients across Germany were prescribed cannabis-related treatment.
In 2018, Germany's legal medical cannabis sales totalled $73m: the highest of any EU Member State. Imports of cannabis flower into the country have doubled annually since 2017.
In culture
Around four million Germans are regular users of cannabis, either as a prescribed or unofficial treatment for medical purposes or for recreational use. Berlin, the nation's capital, hosts an annual 'Hanfparade' (hemp parade), a demonstration calling for the full legalisation of hemp; the city is also home to the Hanfmuseum (hemp museum), Germany's only cannabis-focused museum.
Germany and Europe
Prohibition Partners' fourth European Cannabis Report, published in 2019, projected a probability between 60% and 70% of the EU as a whole legalising medical and adult use cannabis by 2023. If this is the case, the report states, Europe's cannabis market would be worth $136bn by 2028.
The European Medical Cannabis Association (EUMCA) has indicated that the EU may look to Germany as it moves towards Europe-wide harmonisation of cannabis laws: a process initiated by the European Commission in 2019. As Europe's largest economy, and with a cannabis market projected to grow to $8.6bn by 2028 with harmonised EU legislation, Germany is leading the way for European cannabis.
This article appeared in the second issue of Medical Cannabis Network which is out now. Click here to get your free subscription today.