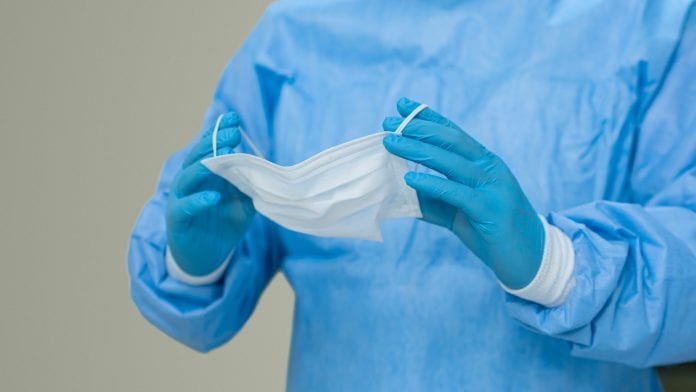 Intelligent automation firm Rainbird has made its risk assessment technology free to NHS England trusts until 24 July in a bid to help protect clinical staff from COVID-19.
In order to assist NHS trusts in meeting the 24 July deadline set by NHS England for completing COVID-19 risk assessments, smart automation firm Rainbird has announced that any NHS England trust will be able to access its risk assessment tool free of charge until 24 July. Rainbird's COVID-19 risk assessment tool, which is aimed at identifying and protecting vulnerable frontline staff throughout healthcare and other sectors and which has already been adopted by multiple NHS trusts, was designed in partnership with leading occupational medicine consultant Dr Robert Hardman of Norfolk and Norwich University Hospitals Foundation Trust (NNUH); and evaluates an array of factors which may affect an employee's risk of infection, including age, health history, and cultural background. Dr Hardman speaks to HEQ about risk, safety and the wellbeing of clinical staff under the shadow of COVID-19.
What has been the impact of the COVID-19 pandemic on the wellbeing and safety of clinical staff?
NNUH is acutely aware that the COVID-19 pandemic has had a profound impact on our staff. The safety and wellbeing of our staff, has always been, and remains, a priority for NNUH. Throughout the pandemic we have put systems in place to ensure our staff have what they need to carry out their jobs and care for all our patients.
How will Rainbird's COVID-19 risk assessment tool benefit staff and save resources? What benefits will it have for employers?
Having completed more than 3,000 risk assessments, we have considerable experience of the resources needed to undertake this type of activity. This involves a combination of individuals contacting occupational health directly and managers completing referrals. The Rainbird tool would allow this same number of risk assessments to be conducted within five minutes, allowing managers to rapidly understand whom they could assess themselves and allowing occupational health to target their assessments and advice where it is needed most.
One of the key benefits is that as soon as the assessment has been completed, the manager is aware of any steps they need to take and the individual is given targeted advice that they can follow straight away. Because the outcomes can be adjusted, it is possible to direct staff in different risk categories to their line managers or to occupational health, depending upon the relevant parameters within a particular organisation. For example, where employers are seeking to bring people back from homeworking or furlough, the appropriate first step would likely be a manager-led risk assessment for most cases. Being able to rapidly identify those cases that do need a referral to occupational health where there is complexity and a need for greater understanding means these referrals can happen more quickly.
What are some key risk factors which may render clinical staff particularly vulnerable to infection?
Clinical staff can be very focused on their commitment to caring for patients which may make them less likely to prioritise their own health and wellbeing. Making the risk assessment process accessible to all staff and quick to complete has been a priority for the trust in developing this tool.
What measures could be put in place to protect and support vulnerable staff?
The first stage is to identify those vulnerable staff; and using a risk assessment tool in this way is appropriate. The Faculty of Occupational Medicine has recently produced ethical guidance about the use of such tools highlighting the importance of them being underwritten by a quality evidence base and not being seen as an alternative to obtaining good quality occupational health advice. The key challenge for employers is always to understand who may benefit from such advice because they will not automatically know who is in a vulnerable category. Once the medical aspect of the risk assessment has been completed, managers are then in a position to consider what steps they can take to mitigate the risk for their employees. The key is to ensure that the employee is both safe but also confident that they are safe. Getting the initial risk assessment right underpins this process from the start.
What are the main risks posed by a potential 'second wave' of infection in the months to come? What could be done at a policy level to mitigate these risks?
We are already planning for a second wave. Part of that planning includes asking staff to share their experiences to see where we as a trust can learn from them and where appropriate adapt our response to the virus.
Dr Robert Hardman
Consultant in Occupational Medicine
Workplace Health and Wellbeing
Norfolk and Norwich University Hospital Trust
http://www.nnuh.nhs.uk/
This article is from issue 14 of Health Europa. Click here to get your free subscription today.