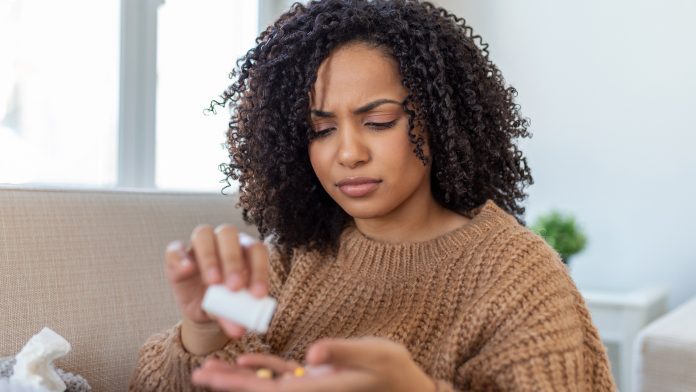 An extensive meta-analysis suggests that vitamin D tablets may reduce depressive symptoms in adults with depression.
Vitamin D has been hailed for its many benefits. Research has shown it can regulate central nervous system functions, and the disturbances of this have been associated with depressive symptoms. Cross-sectional studies have found a link between depressive symptoms and vitamin D deficiency; however other meta-analyses found the effects inconclusive.
Depressive symptoms cause a significant burden worldwide; for some patients, antidepressant medication can be ineffective, which is why other methods are sought after. Common symptoms of depression include feeling hopeless, having no motivation, lack of energy, disturbed sleep, and avoiding social contact.
Researchers from the University of Eastern Finland carried out a meta-analysis to find out if vitamin D can reduce depressive symptoms.
The largest meta-analysis to date
The question of whether vitamin D can reduce depression symptoms is commonly asked. Many studies have investigated this topic area due to the requirement for new treatments for depression. Current treatments include antidepressants, counselling, and cognitive behavioural therapy (CBT). However, some people do not respond well to these therapies and require additional intervention.
The meta-analysis on the association of vitamin D supplementation and depressive symptoms is the largest one to date, with 41 studies included. All the studies looked at the effectiveness of vitamin D in alleviating depression in adults by randomised placebo-controlled trials in different populations. The studies included individuals with depression, in the general population, and various physical conditions.
"Despite the broad scope of this meta-analysis, the certainty of evidence remains low due to the heterogeneity of the populations studied and the due to risk of bias associated with a large number of studies," Doctoral Researcher and lead author Tuomas Mikola of the Institute of Clinical Medicine at the University of Eastern Finland said. The meta-analysis is part of Mikola's PhD thesis.
Is there a link between depressive symptoms and vitamin D?
The researcher's meta-analysis outlined a clear connection. The researchers found that vitamin D supplementation is more effective than a placebo in alleviating depressive symptoms in people with depression. There were major variations in the vitamin D dosage used, but typically, the vitamin D supplement was 50-100 micrograms per day.
"These findings will encourage new, high-level clinical trials in patients with depression in order to shed more light on the possible role of vitamin D supplementation in the treatment of depression," Mikola concluded.
Recommended Related Articles