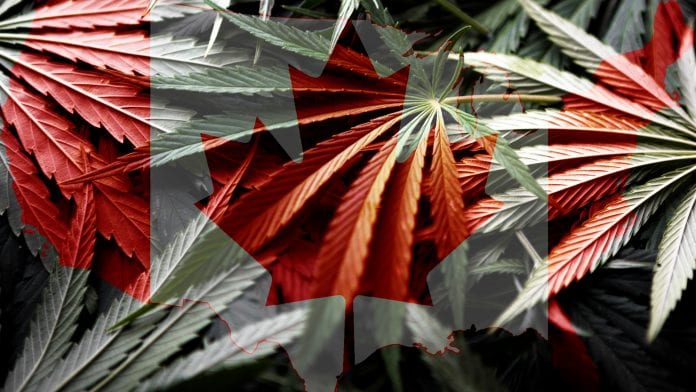 On the first anniversary of Canadian cannabis legalisation, 'Legalisation 2.0' or 'Cannabis 2.0,' will allow popular cannabis derivatives like edibles, infused beverages, and vapes to be legally bought and sold nationwide.
Demand for these products, such as cannabis edibles, is incredibly high; and most analysts believe that cannabis derivatives will allow companies to deliver on ambitious revenue projections for the rapidly evolving cannabis industry. Because this market is so important, companies which are prepared to capitalise on cannabis-derived consumables are likely to ride the new wave of legalisation and become the major industry players of tomorrow.
Cannabis edibles
The Canadian market for cannabis edibles, topicals and extracts is worth an estimated $2.7bn (~€1.8bn) per year, with edibles representing more than half of that amount according to a comprehensive report from Deloitte entitled Nurturing New Growth: Canada Gets Ready for Cannabis 2.0.
This spending is expected to be in addition to approximately $6bn estimated domestic market for recreational and medical cannabis. $1.6bn of this amount will be generated from edibles alone and $529m from beverages. Health Canada has indicated that sale of these newly legalised products will not be made available to the public until at least mid-December.
Some companies, such as THC Biomed, have announced that Health Canada has amended licences to authorise the sale of cannabis extracts, topicals and edibles. THC Biomed has completed renovations of its flagship Acland Road location to enable production of these products. THC BioMed now has a total of 22 strata lots licensed for production.
Furthermore, Pure Global Cannabis Inc., a Health Canada Licensed Producer under the Cannabis Act, has announced that it has received an amendment to its processing licence to allow the sale of extracts, topicals, and edibles to medical and legal adult consumer markets.
Pure Global anticipates receipt of Health Canada's approval and is soon to add over 10,000 square feet of finished EU GMP manufacturing space, comprised of 12 cultivation, processing and extraction rooms, to the company's already licensed site. Once the approvals are obtained, the company can commence activities to enable the sale of bulk concentrates, branded and white label medical, recreational and wellness products alongside co-manufacturing and tolling services.