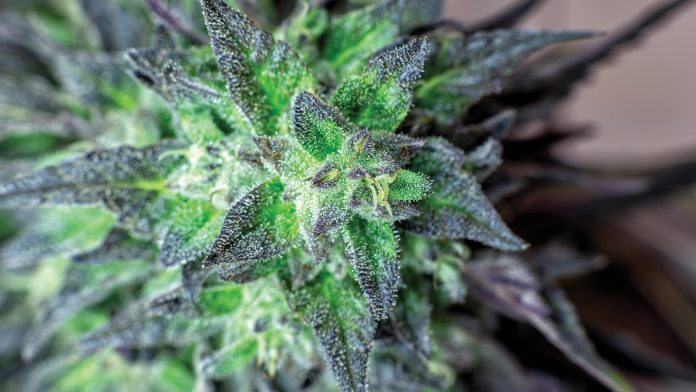 Health Europa looks at Canada's new potential for cannabis research and education following the introduction of the Cannabis Act.
Medicinal cannabis is set to go mainstream in 2019. As more countries reconsider their policy around cannabis the world's eyes will lay firmly on Canada as an example thanks to its legalisation of both medicinal and recreational use of the plant. Several ventures already set up in Britain, Europe and Australia are thanks to partnerships with Canadian companies, and now cannabis research looks set to experience a boom, as well.
Despite the plant being used for thousands of years for medical and recreational use, over 100 years of prohibition means that empirical research into the plant's health benefits has been out of bounds for most scientists. However, the lift on the ban for medicinal use in Canada in 2001 means Canada's scientists have had a head start in finding answers, and as education around the effects of cannabis has grown, so has the use of the plant in Canada – with a 4,000% increase in its medicinal use since 2014.
Canada set to lead the way for cannabis research
It was Canadian scientists from the University of Toronto who first mapped the genome of the Cannabis sativa plant in 2018 and activists from Canada have been promoting its use for many years – with the likes of Rick Simpson exploding interest in the use of tinctures and oils for treatment of cancer.
Along with claims of benefits for cancer patients, there are a number of claims about the health benefits of cannabis including treatment for PTSD, anxiety, depression and chemotherapy-related nausea and appetite loss, but, so far, a majority of studies published to date have been conducted by proponents of the cannabis industry, meaning that more credible research is needed to help inform policy and education.
Legalisation of the drug means that Canada will have an advantage over US universities regarding research and leaves Canada set to rival the leading, peer-reviewed cannabis research that has come out of the Netherlands and Israel.
Since the implementation of the Cannabis Act in October 2018, which aims to eliminate the illicit cannabis market, Canada has been pushing for collaboration between policymakers and medical professionals and the government has now invested millions of dollars of funding into several scientific research and community education projects. Alongside research, Canada is also setting the posts for cultivation, distribution and consumption – positioning itself as a global leader in the industry.
Funding and support must encompass health, safety and education
Canada must now ensure communities and health bodies are able to properly deal with the impact the change in legislation will have. Notably, Canada's Substance Use and Addictions Program (SUAP) is allocating funding to help support communities following the change in legislation:
Canada's Operation Springboard has received $3m (~€2m) for Weed out the Risk – a national youth education programme
Tri-County Women's Centre Society has received $967,000 for the programme Youth Truth Matters: Reducing Harms from Substance Use in Rural Areas
The Ontario Physical and Health Education Association has been allocated $653,000 and SOAR: The Culture Shift Project at Toronto's St Stephen's Community House $480,000, both of which will go towards educating youths on the risks associated with using cannabis.
Research into the effects of cannabis on driving is also high on the agenda. Public Safety Canada has dedicated $919,065 to researchers at Canada's Centre for Addiction and Mental Health (CAMH) to study the subject and federal funding to the tune of $1.14m has been given to the John Howard Society of New Brunswick for the Atlantic Youth Challenge to Prevent Drugged Driving programme, which aims to educate young people and engage incarcerated youth.
$433,000 is also being given to the Schizophrenia Society of Canada, the Society of Obstetricians and Gynaecologists of Canada and the Canadian Nurses Association to highlight the risks associated with use.
Collaboration and investment are vital for informed policy
Canada-based Michael G. DeGroote Centre for Medicinal Cannabis Research, which was founded in 2017, is seeking to connect medical professionals within the industry whilst producing evidence-based, cutting-edge research on pain, mental health and addiction, as well as societal impact and policy implications.
Speaking at the Innovations in Science of Medicinal Cannabis Conference in February 2018, Dr James Mackillop, director of the research centre, noted that cannabis users registered with Health Canada had risen from 8,000 in 2014 to 235,000 – emphasising the increased need for scientific evidence about the harms and benefits of the plant on users.
An investment last year from the Ontario-based Canopy Growth Corporation funded a $2.5m professorship in cannabis science at the University of British Columbia and BC Centre on Substance Use. Their aim is to fund research into the potential utilisation of cannabis in addressing Canada's opioid overdose crisis, which saw 9,000 people lose their lives in Canada between 2016 and 2018.
The company has also pioneered a partnership with world-renowned Oxford company The Beckley Foundation, leading to the formation of Beckley Canopy Therapeutics and will use Amanda Feilding's pioneering research to develop clinically validated cannabis-based medicines and work with cannabis genetics. They also plan to donate profits from their products to the Beckley Foundation to fund further research.
Marc Wayne, CEO of Canopy Health, said: "We are delighted to have formed this partnership with Beckley. They have been leading the way in drug policy reform and cannabis research for more than two decades and we feel that our skillsets complement each other perfectly. This is a unique opportunity to expand our operations, conduct world-class research, and meet the needs of doctors and patients around the world."
Speaking on the subject, Feilding, founder and executive director of the Beckley Foundation, said: "20 years ago, I set up the Beckley Foundation in order to bridge the divide between science and drug policy. We have come a very long way since then and have now begun an exciting new chapter where science can be used to provide safe and effective cannabis medicines for people in need all over the world. I am thrilled to have Canopy Health as our partners in this new venture."
Another initiative is the Integrated Cannabis Research Strategy (ICRS) that has been launched by the Canadian Institute of Health Research. This ICRS aims to:
Increase access to evidence-based research
Include Indigenous Peoples in the research process amounting to meaningful engagement
Promote open data sharing
Establish evidence for the medicinal use of cannabis.
May 2019 will see Canada's Cannabis Summit held for the second time. The Canadian Cannabis Summit will bring together scientists, health professionals, policy- and lawmakers, and leaders in investment, business, technology and the community.
The summit is inviting academics, professionals and entrepreneurs to attend in a bid to give them a comprehensive perspective on the cannabis industry. Topics covered by keynote speakers at the conference will range from growing and cultivation to science, health and wellness, policy and regulation, and more.
Please note, this article will appear in issue 9 of Health Europa Quarterly, which will be available to read in April 2019.