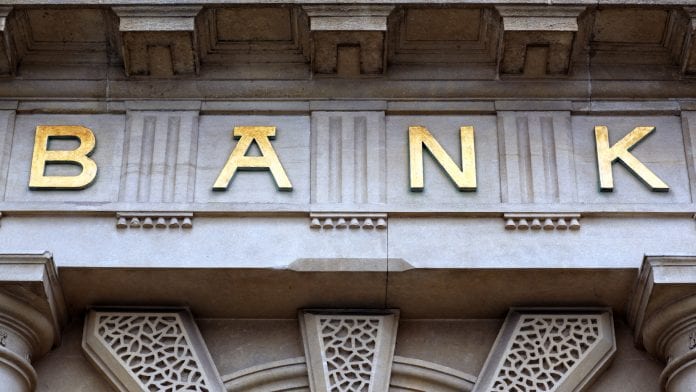 Deepak Anand of Materia Ventures shares his thoughts on how the rest of the world can learn from the challenges Canada has overcome.
Deepak Anand is a recognised thought leader in the global cannabis space and brings 15 years of leadership experience in the health, charitable and non-profit, and private sectors in Canada.
Within the global medical cannabis sector, Anand has worked with senior government officials, politicians, policy makers, health professional organisations, clinical practitioners, educators, investors, patients and producers. He has also served on the boards of various pharmaceutical associations across Canada, the US and Europe.
Currently, Anand is the CEO and Co-Founder of Materia Ventures – a CBD and medical cannabis supply and distribution company with a focus on European and Asian markets.
Medical Cannabis Network are delighted to announce that Anand is a member of our newly formed Editorial Advisory Board and look forward to working with him to bring you the most relevant and up to the minute insights from this global industry.
We last caught up with Anand in Malta at the MedCann World Forum to discuss some of the issues Canada has experienced and what the rest of the world can learn.
Would you say there have been any significant developments in Canada recently?
I would say that one development in Canada has been that the rollout of retail has been slower than expected; most recently the province of Ontario announced that they're going to be looking at the privatisation of stores, so that's good news to expand the retail rollout.
Do you think that we will see this speed up now?
I think we will. Ontario is the largest province in Canada, and it has the largest population. If we are to be successful in our rollout of legalisation it will be imperative that we have as many consumers as possible accessing cannabis through licensed sources, and this will undoubtedly result in that.
What can you tell us about banking institutions and their hesitancy to deal with companies that are associated with cannabis (such as with the Maltese banks)? Are there any solutions?
Maltese banks have been conservative as far as the cannabis industry is concerned. They haven't been as open minded about granting bank accounts. They haven't been completely closed off to the idea but some of them have said no. Others are going through the due diligence process; it's nothing new. This is something we saw in Canada as well where banks were very slow to open, and Jamaica has got a severe issue at the moment relating to banking.
This is something we're seeing globally as governments and regulators start to legislate on medical cannabis. We're starting to see that risk departments at banks are looking at this more closely and re-evaluating.
Some just take the position that they don't want to be involved in this because the risk is far too high, particularly because the US federal legislation hasn't really created any significant abilities to legislate on this and so banks remain very risk averse. As a result, what we're seeing is this filter through even to Maltese banks. There certainly seems to be a challenge here but it's not something isn't insurmountable or something that hasn't been seen in other jurisdictions.
Do you think we need to see policy makers lead on this in order for it to bleed through to the banking system?
Political leaders and policymakers are certainly leading thus far. The challenges are that some of the banks are just too risk averse and they don't really fully understand the industry. It doesn't help that there is an illegitimate industry that sell CBD products and they aren't doing anybody any favours because there are risks with those products that are being sold. Banks generally are not doing a good job in gaining an understanding of the regulatory frameworks in different markets and as a result, sometimes reach the conclusion of being 'hands off' which is a challenge.
What are the solutions to this?
Risk departments are going to have to look through the regulatory structures and really understand what this means. If you look at this from a Maltese perspective specifically, it's a very cumbersome licensing process that we are experiencing currently. It took us a lot of documentation to be able to convince the government of Malta to be able to give us a letter of intent (LOI) and it involves a thorough background check on everybody who is involved in a given company. Even some of the facilities have extensive security requirements and measures in place to ensure that things are not diverted and making sure that that they only get to licensed entities.
One of the things that I would suggest as a solution would be for banking regulators to really understand and come to the sites of these locations where companies like ours are setting up to be able to understand how this needs to go and what this actually entails (such as what mechanisms are in place for us to prevent security risk and diversion).
Where can companies expect to gain financial support and guidance in this industry? Do you think that you'd like to see less of a fragmented approach to the different instruments in different countries?
Absolutely. The fact is that until federal governments legislate this at a federal level within various countries, it's going to be more challenging. I think it's going to have to be unique country by country solutions that are provided by the banking regulators.
The UK in fact is actually leading the charge quite surprisingly because they have started legislating this product and the banks do see the opportunity here in the cannabis industry. For instance, they've seen the way that North America has gone now. There have been some tremendous wins and losses from a banking perspective.
I think what's going to happen is that we are going to see a lot of regional banks really pick up and that's probably going to have to be the solution. We saw in Canada that we have a lot of players come into the industry that the banks are getting more and more comfortable with.
Deepak Anand
Co-founder
CEO
Materia Ventures
Tweet @_deepakanand
www.materiaventures.com
This article will appear in the first issue of Medical Cannabis Network which will be out in January. Click here to subscribe.