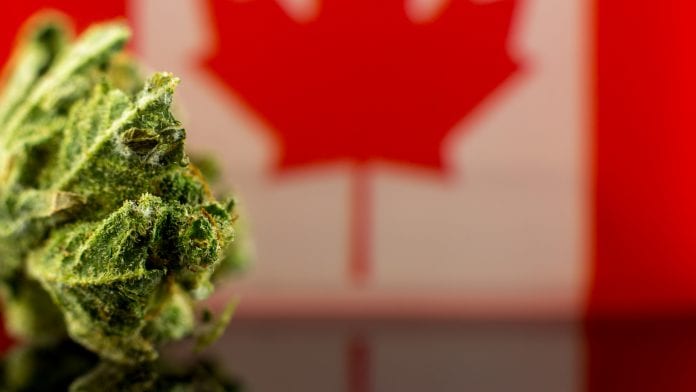 CanaQuest Medical Corp has announced it has applied to Health Canada for approval to produce, sell and export Mentabinol® (THC based, all-natural formulation) under the Cannabis Act.
Approval of the filed application is anticipated in March 2020 and will enable CanaQuest, a developer of novel health products utilising cannabis, hemp, and botanical extracts, including algae oils, and its Licensed Processor partners, who are capable of formulating, processing, packaging and distribution throughout Canada, to initiate sales and global exports 30 days after approval.
CanaQuest was awarded a Cannabis Sales/Purchase, Import/Export license from Health Canada through its wholly owned subsidiary ADC BioMedical Corp.
Did you know that CanaQuest are Partners with Medical Cannabis Network? Click here to learn more about CanaQuest's research and products utilising cannabis oil combined with other botanical and nutraceutical extracts.
Mentabinol®
Positive data from CanaQuest's research and pre-clinical trials is the driver for its first product, Mentabinol®. CanaQuest previously filed an International Patent for Mentabinol®, a Medical Cannabis formulated alternative to other THC products, which addresses anxiety, depression and schizophrenia, while protecting THC users from negative psychiatric side-effects.
Additionally, the Company is in the process of filing an application to get a Drug Identification Number (DIN) for Mentabinol Rx® with Health Canada, under The Food & Drug Act (FDA).
CanaQuest is also beginning discussions with domestic and international Pharma companies to formalise collaboration, production and distribution agreements. With potential Pharma partners, the Company plans to organise Human Trials to prove the efficacy and safety data of Mentabinol Rx® following randomised double-blind, placebo-controlled trials.
The duration of these trials is estimated to be completed within 20 weeks and will be conducted in conjunction with enrolled hospital and clinic patients suffering from anxiety and depression.
Competitive advantage
The Company has engaged two prestigious Canadian universities to research and develop formulated products. Dr Steven Laviolette and his team at Western University have developed two master Medical Cannabis formulations.
Dr Laviolette is a neuroscientist and scientific veteran with over 14 years of research experience in the field of mental health and cannabis and has a dedicated scientific team of 13 scientists at Western University.
This partnership gives CanaQuest a tremendous product development resource in the Medical Cannabis sector. The completed pre-clinical lab trials have previously demonstrated compelling results for both THC– and CBD-based products.