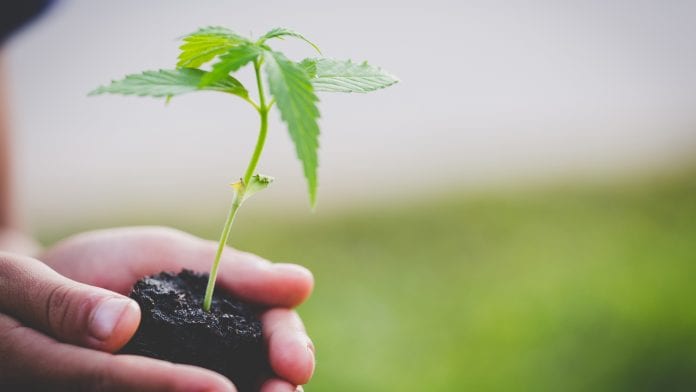 CanaQuest Medical Corp. appeared on the Stock Day Podcast to discuss its global expansion plans.
The Stock Day Podcast recently welcomed CanaQuest, a company engaged in the development of unique health products and nutraceuticals that utilise hemp, cannabis and algae oils.
Chairman and Co-Founder of the Company, Paul Ramsay, unveiled that CanaQuest has recently announced the filing of an international master patent for its product Mentabinol®.
Did you know that CanaQuest Medical Corp. is a Partner of Health Europa? Learn more about our partner and their service of unique health products.
Cannabis formulation
Mentabinol®, developed by CanaQuest, protects cannabis users from the negative psychoactive effects of THC.
Ramsay said: "For this one, we're looking at a game changing discovery with Mentabinol®.
"This is going to be very impactful for the industry. In essence, what we're offering is a safer alternative for users of cannabis."
THC consumption results in four problems; depression-like symptoms, memory impairments, hyperactive activity and gene vulnerability. CanaQuest hopes Mentabinol® can offer a solution to these problems.
Global expansion
CanaQuest is currently pre-revenue, and Ramsay shared that Mentabinol® will be listed similarly to existing medical cannabis extracts available on the market.
He said: "We've combined THC extract with a food-grade botanical extract that, in its own right, is already approved by the FDA, Health Canada, and global regulatory authorities."
CanaQuest plans to begin distributing the product in Canada as soon as January. Following the launch of the formulation, CanaQuest will begin the process of exporting on a global scale, and will be launching an additional CBD product within one to two months.
Health Canada has also now awarded CanaQuest a cannabis sales licence, as well as an import and export licence, meaning the company can now look towards further global expansion.
Ramsay said: "We can expand globally very easily by choosing the right partners. We're aligned and we're all very passionate about making an impact on peoples' lives."
CanaQuest research
CanaQuest has engaged two Canadian universities to provide research into the use of botanical extracts and cannabis formulations, which the company plans to use to develop products that combine the significant health benefits of botanical extracts and extracts from cannabis oil.
The company's research is focussed on the use of cannabis in the context of cancer and the use of cannabis derivatives for the development of novel pharmacotherapies for mental health, such as anxiety, depression, addiction, schizophrenia, and Post Traumatic Stress Disorder "PTSD".