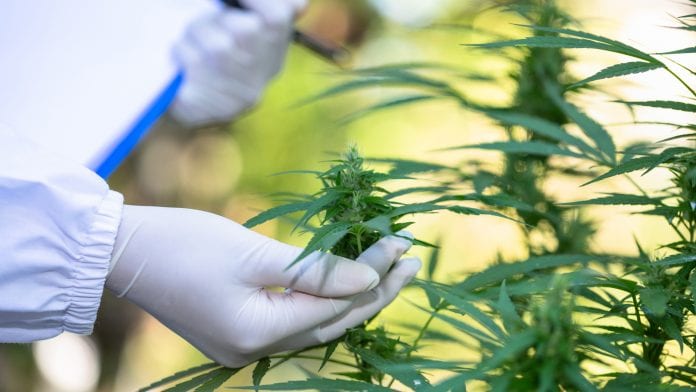 Pharmaceutical company CanaQuest has been awarded the International CBD Life Science R&D Excellence Award 2020 by Global Health & Pharma.
CanaQuest, which develops health products that utilise cannabinoid molecules and other pharmaceutical-grade botanical compounds, has announced it has been awarded the International CBD Life Science R & D Excellence Award 2020 by Global Health & Pharma, United Kingdom, a global information sharing platform and multi-disciplinary members community.
Improving the lives of millions
The Global Health & Pharma Awards recognises those who are dedicated to changing the lives of millions of people every day through innovation and courage in all aspects of the healthcare and pharmaceutical industries, including practitioners, scientists, nurses, architects, product designers, legal specialists, and corporate decision makers.
CanaQuest, based in Ontario, Canada, is the industry partner for research and product development with Dr Steven Laviolette, a professor and neuroscientist, who has 20 years of research experience in the field of mental health and cannabinoids, and oversees a team of 13 scientists at Western University.
Cannabinoid research
The Company's research is focused on the use of cannabinoids for the development of novel pharmacotherapies for mental health conditions, such as anxiety, depression, addiction, schizophrenia, and Post Traumatic Stress Disorder (PTSD).
CanaQuest has identified the regulatory pathways to obtain Drug Identification Numbers (DINs) for its two Master Formations, Mentanine®Rx and Mentabinol®Rx, in Canada and the USA.
CanaQuest will be selling both products through its wholly-owned subsidiary, ADC BioMedical Corp, which was awarded a Cannabis Medical Sales, Import/Export License, from Health Canada under the Cannabis Act.
The Company also won the Go Global Awards, 2019, Business of the Year – Category of Life Science, presented by the International Trade Council.
Find out more about Dr Steven Laviolette's research in this video: