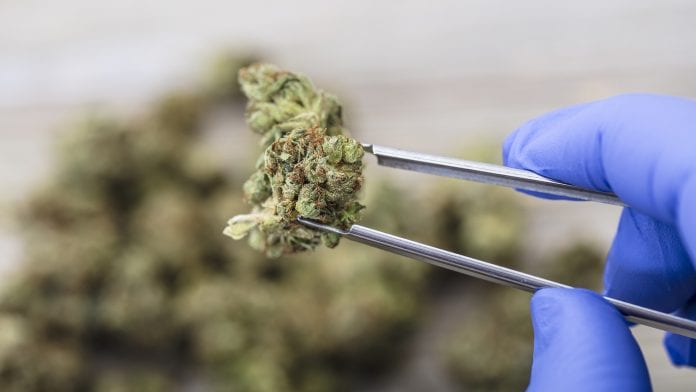 Cannabics Pharmaceuticals and NewCanna Hub are set to collaborate to manufacture and market Cannabics' SR Capsules in Colombia.
Cannabics Pharmaceuticals Inc. a leader in personalised cannabinoid medicine focused on cancer and its side effects announced, that NewCanna Hub, a world leader in the field of cannabinoids, have signed a non-binding letter of intent (LOI) today at The World Economic Forum, in Davos, Switzerland, to establish an equal joint venture that is intended to produce and market Cannabics' Slow Release (SR) capsules in Colombia and, potentially, other regulated markets.
An innovative collaboration
Pursuant to the terms of the LOI, the parties intend to develop a joint business plan for the venture within the next 30 days and execute a definitive joint venture agreement as soon as reasonably practicable.
As part of the new proposed joint venture, the SR capsules are expected to be produced at NewCanna's Good Manufacturing Practice (GMP) certified facility in Columbia in various formulations. The joint venture intends to seek international distribution agreements in relevant regulated territories.
A breakdown of the capsules
In light of the rapidly talked about topic, that is medical cannabis, Cannabics' SR Capsule technology, delivered orally, enables the slow release of active cannabinoid compounds into a patient's body. The capsules were vetted as a part of a successful clinical trial undertaken at Rambam Hospital in Israel.
Eyal Barad, CEO of Cannabics Pharmaceuticals, said: "We are pleased to embark on this potential relationship as we believe it can complement our efforts to bring medical cannabis products to market. We believe that the intrinsic therapeutic potential of cannabinoids for medical application is boundless. We are excited at the potential opportunity to expand and distribute our products through NewCanna's global distribution network."
Santiago Londono, CEO of NewCanna, said: "Our decision to enter into this potential partnership with Cannabics Pharmaceuticals is, in our view, pivotal for SR technology in a shared long term vision of providing patients with what we believe to be the safest, most accurate, consistent and effective medicinal cannabis delivery system.
"Cannabics pharmaceuticals SR technology has been clinically proven to be effective in ameliorating the quality of life in cancer patients. We look forward to exploring further discussions on other intellectual property currently available and being developed by Cannabics Pharmaceuticals."
About NewCanna
NewCanna Hub, a privately held company headquartered in Bogota, Colombia, is a vertically integrated global cannabis company including genetic registration, large scale cultivation, research and development, manufacturing and distribution.
NewCanna Hub is a think tank devoted to the research, education and sustainability of the cannabis industry in Colombia.
About Cannabics Pharmaceuticals
Headquartered in Tel-Aviv, Israel, Cannabis Pharmaceuticals Inc. (CNBX) is a U.S. publicly traded company that is developing a platform which leverages novel drug-screening tools and artificial intelligence to create cannabinoid-based therapies for cancer that are more precise to a patient's profile.