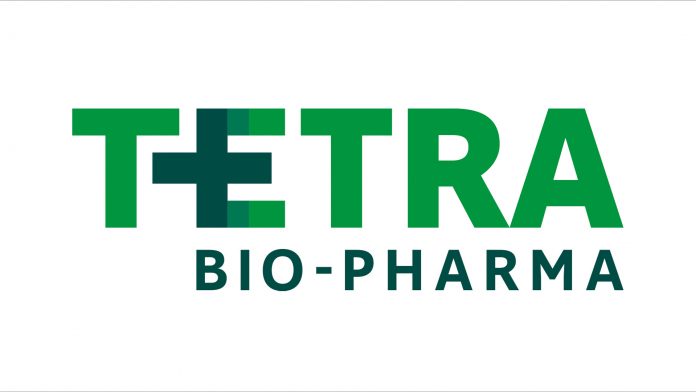 Tetra Bio-Pharma, engaged in cannabinoid-based drug discovery & development, recently acquired Panag Pharma, creating a new strategic partnership delving further into the cannabis industry.
PANAG Pharma Inc., a wholly owned subsidiary of Tetra Bio-Pharma Inc., a bio-pharmaceutical company engaged in cannabinoid-based drug discovery and development, is pleased to provide investors with an update on the activities of PANAG including, but not limited, to its innovative and patented formulations for the treatment of uveitis which will enter Phase 2 in late 2019.
The strategic partnership
The acquisition of PANAG and the products at various stages of development, is a perfect fit for Tetra's business model by providing a deeper pipeline of products to attract strategic commercial partners to distribute cannabis products in Canada, the USA and around the world.
"As a result of this acquisition, we have added highly qualified experts in cannabinoid science and medicine as well as a wealth of drug discovery and early phase drug development expertise and experience" said Dr. Guy Chamberland, CEO, CSO of Tetra.
"Panag and Tetra Bio-Pharma will join forces to achieve noteworthy regulatory and clinical milestones. Our long term looks very promising, the synergies of the two companies may yield attractive returns for our investors."
Improving cannabinoid-based drug discovery
The following Panag products will be available to consumers without a prescription from their physician (e.g., natural product section of the pharmacy) and will be made commercially available in late 2019. The following products have also already been approved by Health Canada and have received a Natural Product Number:
Topical A, a cream for treating osteoarthritis, joint and muscle pain
Beta C + Zinc, a gel for the treatment of Cold sores
Beta C + Benzocaine a cream to be used in treating haemorrhoids
In June 2019, Tetra anticipates completion of Panag's Phase 3 type clinical trial (Protocol ID: Panag-001) of its Topical-A pain cream.
This study consisted of a randomised, double-blind, placebo-controlled crossover trial with open label extension evaluating Topical-A against placebo. At the end of the randomised controlled phase of the trial all participants will be given open-label Topical-A to be administered over the subsequent 3 weeks.
The Primary Endpoint was the evaluation of improvement in pain interference as measured by the Brief Pain Inventory (BPI) in individuals who are experiencing pain due to osteoarthritis of the knee.
The Secondary Endpoints were: Confirmation of safety of the topical cream when used daily over 10 weeks. Further evaluation will include overall patient satisfaction with the products tested.