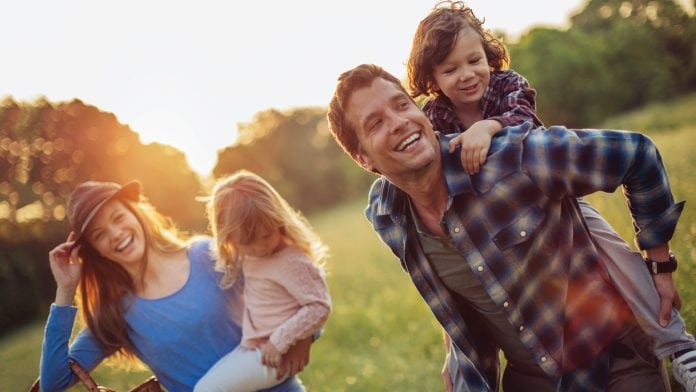 Tilray makes cannabinoid medicinal products available to patients in a time frame that matters and urges others to do the same
Focusing on patients, their needs and outcomes must be the central mission for companies offering cannabinoid medicinal products. Ensuring that prescribers, pharmacists and caregivers have access to data on specific products is the first step towards successful patient outcomes.
Tilray, a global leader in medical cannabis research and production, with deliveries of prescription medical cannabis products to patients on five continents, exemplifies this ethos, and has successfully developed cannabinoid products for a range of patient groups, including in areas of high unmet clinical need.
Most recently, Canada-based Tilray, which is presently constructing its European Union Campus in Cantanhede, Portugal, has become the first North American medical cannabis company to deliver a medical cannabis product with a combination of CBD and THC to the United Kingdom for patients in need.
The cannabinoid formulation now being used in the UK, Tilray T2:C100 has the same active cannabinoid composition as the investigational product recently trialled at the Hospital for Sick Children in Toronto, Canada. The trial results were published in August in the peer-reviewed medical journal Annals of Clinical and Translational Neurology and are profiled below.
Tilray partnered with a team of paediatric neurologists at the Hospital for Sick Children in Toronto led by Dr. Blathnaid McCoy to conduct a study in children with Dravet syndrome, a childhood epilepsy syndrome that leads to difficult to control seizures. The Tilray product used in the trial is on oral solution containing 100mg/ml cannabidiol (CBD) and 2mg/ml tetrahydrocannabinol (THC).
'(Tilray T2:C100) was safe and well tolerated in our subjects. Treatment resulted in a reduction in seizure counts, spike index on EEG, and improved quality of life measures. This study provides safety and dosing information for THC-containing cannabinoid preparations,' the authors of the peer-reviewed study lead by Dr. McCoy wrote.
The ratio of the active cannabinoids was selected after Tilray conducted extensive research on published data of cannabinoids to treat seizures.
Promising results in paediatric epilepsy
After 20 weeks of treatment with Tilray T2:C100, a clinically meaningful benefit on seizure control and quality of life was reported.
The study enrolled 19 patients with treatment-resistant epilepsy in a 20-week study to determine the safety, tolerability, change in seizure frequency and impact on quality of life.
Changes in seizure frequency were assessed by caregiver diary. The majority of patients experienced a greater than 50% reduction in seizure frequency. Two patients experienced complete seizure freedom at week 20. Five patients chose not to continue therapy with the study drug after week 20 due to lack of efficacy.
Most caregivers reported side effects. The most common side effects were sleepiness and decreased appetite. Side effects were transient or resolved with a dose reduction.
No patients discontinued therapy due to side effects.
The study provides important information for doctors and patients on appropriate dosing and safety of Tilray T2:C100 in the treatment of severe epilepsy as an adjunct therapy.
Why mixed cannabinoids for this indication?
Despite the expansion of available antiepileptic drugs (AED), dietary, and surgical therapies in the last 20 years, up to 30% of children with epilepsy continue to have seizures, termed drug-resistant epilepsy.
Recently, there has been growing interest in using cannabis plant extracts in the treatment of Dravet Syndrome as THC and CBD have both shown anticonvulsant properties in animal studies.
It is important to differentiate the actions of THC and CBD within the endocannabinoid system. While THC directly binds to the CB1 receptor (widely distributed in the central nervous system) to elicit its effects, CBD does not. The mechanism of action of CBD involves intermediary pathways without direct action on CB1.
Therefore, it is plausible that THC-containing cannabinoid preparations may be superior to CBD-only preparations in their anticonvulsant effect, and that combination CBD/THC products may increase tolerance of THC by reducing its psychoactive properties.
There has been an explosion of interest in cannabidiol for the treatment of seizures in recent years, largely driven by the positive results from GW Pharma's compassionate access program and clinical trials. While a pure CBD formulation has been shown to be more efficacious than placebo in treating seizures in clinical trials, many parents have reported significant benefits from preparations that contain a combination of CBD and THC. However, many of the products procured by families have not been clinically tested.
Criteria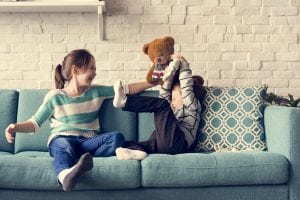 The primary objective of the Toronto study, funded by Tilray, was to establish safe dosing and titration schedules, and to assess tolerability of T2:C100 in children aged one to eighteen years with Dravet Syndrome. Secondary objectives were to assess the impact of CBD/THC therapy on seizure frequency, EEG spike index, cognition, and quality of life.
Institutional Research Ethics Board approval was obtained as was Health Canada approval for the study drug. The study was registered on clinicaltrials.gov (Identifier: NCT02983695).
The pharmaceutical-grade product quality standards of T2:C100 complied with GMP criteria and were approved by the Therapeutic Products Division of Health Canada prior to study initiation.
Taking into account therapeutic dosing levels of CBD from previous studies, Tilray developed a 50:1 ratio product of CBD to THC to allow the investigators to treat patients at doses of CBD similar to those used in the clinical trials of pure CBD, while maintaining the THC dose at <0.5 mg/kg/day.
This THC dose was a conservative estimated dose, in an attempt to avoid psychoactive effects, based on extrapolated THC dosing from adult studies of smoked cannabis examining psychoactive effects, and published clinical experience with CBD/THC cannabis oils.
Cannabinoid dosing and tolerability
The target dose was 16 mg/kg/day CBD (0.32 mg/kg/day THC) and was achieved in eight participants (42.1%). The mean actual dose attained was 13.3 mg/kg/day (range 7-16 mg/kg/day). In those who did not achieve target dose (N = 11/19), the mean dose achieved was 11.8 mg/kg/day (range 7-14 mg/kg/day).
The mean CBD dose achieved was 464 mg/day (range 120-840 mg/day). The mean THC dose was 9.28 mg/day (range 2.4-16.8 mg/day).
It is important to note that, at this THC dosing, there were no reported psychoactive side effects. However, Tilray and the researchers acknowledge that assessment of this is challenging and often depends on caregiver-noted changes in behaviour or emotional state, rather than self-reporting by participants.
Tilray T2:C100 produced comparable outcomes to other published studies that used purified cannabidiol. Despite the addition of the Tilray investigational product to regimens of multiple antiepileptic drugs, there were no participant withdrawals or serious adverse events observed.
This study suggests that a meaningful clinical reduction in seizures frequency can be achieved in pharmaco-resistant paediatric epilepsy patients with the addition of Tilray T2:C100 to their concomitant antiepileptic regimens.
Many participants had more than a 50% reduction in motor seizures with few achieving seizure freedom. Participants had a significant increase in the mean number of seizure free days with the addition of Tilray T2:C100. For children with frequent seizures, an increase in the number of days per month without seizures significantly enhances the children's lives, allowing them to participate in school and engage with their peers and families.
Special Report Contact Details
Recommended Related Articles