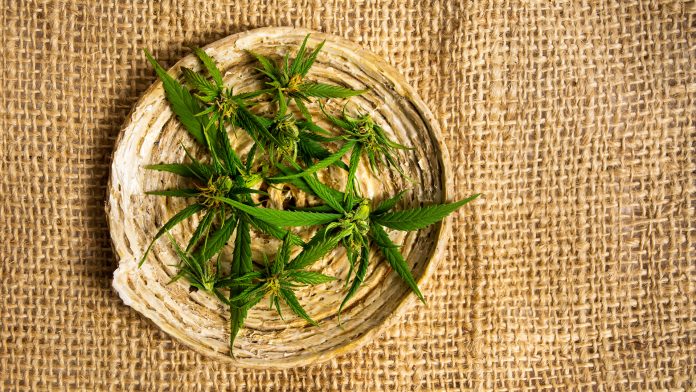 Little Green Pharma and OBJ Limited partner for joint venture with help from Curtin University research to explore whether its skin patches can be used for cannabinoid therapy.
Little Green Pharma, which cultivates locally grown medicinal cannabis, has an agreement with ASX-listed OBJ Limited, to explore whether its skin patches can be used for cannabinoid therapy. Under the agreement, OBJ and LGP will collaborate on the project, backed by research and development from Curtin University, Australia.
The joint venture that could revolutionise cannabinoid therapy
For the ownership and commercialisation of cannabis and transdermal (skin patch) technologies, the agreement involves establishing a formal 50:50 joint venture.
OBJ founder and managing director Jeffrey Edwards said: "This is an excellent opportunity for OBJ given the momentum we've witnessed in medicinal cannabis as a therapeutic in Australia but more significantly in North America and Europe.
"We are thrilled to work alongside Little Green Pharma – a well-established company in the Australian medicinal cannabis industry.
"This opportunity holds significant potential for all parties involved and could represent a unique Western Australian solution to be utilised in one of the biggest growth markets in the world today."
"Potential to create some exciting possibilities"
With the global legal cannabis market projected to hit $232 billion (~€205 billion) by 2027, one of the key focuses is how cannabinoid therapy can be delivered, and the joint venture could be the step forward that is needed.
Little Green Pharma managing director Fleta Solomon said: "The benefits of medicinal cannabis are well known and increasing so combining this with the experts in transdermal technology at OBJ has the potential to create some exciting possibilities.
"This could be a new frontier for medicinal cannabis."
About Little Green Pharma
Little Green Pharma (LGP) began with an innovation. In 2017, one of the company's founders, who had been working to develop a micro-particle treatment for tumour cells, decided to apply the technology to medicinal cannabis. This decision led to two significant milestones: LGP became one of the first companies to be granted a cannabis cultivation and production licence in Australia; and, secondly, the company obtained a patent over the resulting micro-dose cannabis formulation.