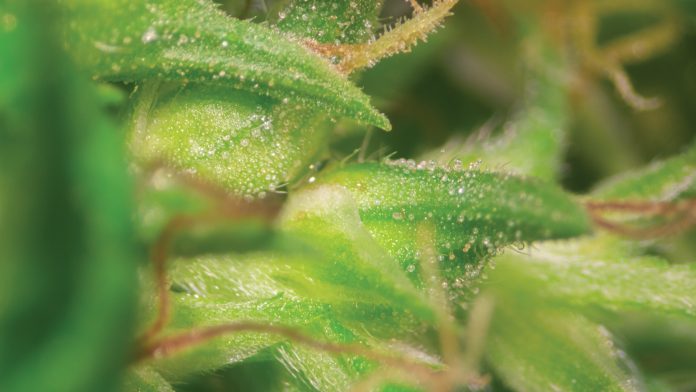 ICCI, the first Centre of Excellence in the medical cannabis field, is an organisation that combines various institutions and explores the dynamic cannabinoid treatments available.
The combination of institutes consequently provide services to a broad array of entities around the world that are interested in the development of cannabis and cannabinoid treatments for medicinal purposes.
AN undeniable global interest in the study of cannabis treatments has inspired the creation of the International Cannabis and Cannabinoids Institute (ICCI), the first centre of excellence in this field. Located in the heart of Europe – the Czech Republic – ICCI identifies, coordinates, and supports global research priorities for the advancement of cannabis and cannabinoid treatments through a multidisciplinary evidence-based approach that incorporates innovative tools and know-how. ICCI includes a staff of global experts and a network of over 40 universities, hi-tech companies, and institutions from around the world that serve as an international research and educational hub designed to meet the needs of the ever-growing cannabis industry.
ICCI's primary mission is to research the various uses of medical cannabis, and it has all the right preconditions for doing so. The team of specialists is comprised of both physicians and experts in healthcare systems, as well as leading experts with direct experience with the scientific teams of the United Nations organisation, government bodies, and organizations. This is all supported by strong liaisons with patient organisations.
It is this combination of experience and relationships along with a thorough understanding of various methods of treatment with cannabis and cannabinoids that provides ICCI with unique expertise in order to react to the rapid changes in legislative processes in individual nations.
ICCI offers a deep understanding of the possibilities of medical cannabis for the needs of patients, particularly those that modern medical science may have failed to serve. Our efforts with cannabis-based medicine are always based on the needs of the patient and the requirements of the examining physician. Our educational efforts provide the foundation needed for disseminating the knowledge needed by all stakeholders in this dynamic area of medical science and law.
The potential of cannabis and cannabinoid treatments
Our experts know that unleashing the true potential of cannabis and cannabinoid treatments requires a cross-disciplinary approach that captures the current knowledge base across the fields of biomedical research, social science, life sciences, and policy research. This approach allows ICCI to identify and solve barriers to advancements and create platforms for shared knowledge. The diverse interest in cannabis and cannabinoid research spans across academia, research institutes, private endowments, governments, medical professionals, patient advocacy organisations, health services providers and product manufacturers.
Medical cannabis and cannabinoids: A unique opportunity
ICCI offers a unique opportunity for everyone wanting to understand and utilise the opportunities that medical cannabis offers.
ICCI is a modern leadership hub that brings order to the disruption the medical cannabis industry represents and gives it meaning that is both salient and relevant. We offer our clients and partners insights into the specific experiences of medical cannabis patients, the physicians who prescribe it, and research and development professionals who study this complex herb. Our experience also expands to the entire supply and care value chain including hospital administrators and healthcare specialists searching for a path towards efficient yet effective treatment. ICCI also supports government bodies and organisations working on legislative processes in their respective countries that aim to make medical cannabis accessible to the public.
Working with ICCI's experts and services can save clients months and even years, thereby rapidly advancing their value proposition while improving quality for patients and elevating industry standards.
Research & Development
Beyond providing R&D assistance to our clients and partners, ICCI is dedicated to the pursuit of our own original ideas. These include the following broad categories:
Clinical trials in established and novel diagnoses
Examples would include investigation of the utility of cannabis-based medicines in specific chronic pain syndromes, demonstration of opioid-sparing, treatment of drug addiction, antimicrobial effects, and primary treatment of cancer.
Development of diagnostic tests related to the endocannabinoid system (ECS) dysfunction
ICCI is investigating how certain clinical syndromes might be more easily and/or better identified by relevant diagnostic of endocannabinoid system status and subsequently treated with cannabis-based medicines.
Cannabis and the microbiome
The bacteria of the human gut (microbiome) play a vital role in the difference between health and disease. Recent investigations point to an integral relationship between the ECS and these bacteria. Similarly, the microbiome of the soil is a vital factor in cannabis husbandry, and this is an area that requires much novel research.
Cannabis genomics and rediscovery of landraces
The genetic endowment of a given cannabis plant is the key factor in its attributes, whether it be best applied as medicine, fibre or nutrient. We are investigating how the plant's genetics influence its biosynthetic pathways for cannabinoid and terpenoid production and how this knowledge can be applied toward more advantageous selective breeding of cannabis chemovars.
This research can be supplemented by searching out cannabis landraces around the world, that is, cannabis that has been grown in a particular environment for many generations and which demonstrates the genetic attributes to thrive in challenging conditions with proper resistance to diseases and pests. Many landraces may express novel biochemistry that will be important to future biomedical research.
Industrial application of cannabis products
Cannabis retains the potential for further development of products as diverse as antiseptics and biodegradable cleaning agents.
Risks for consumers of CBD oils
Due to growing interest and need for further scientific investigation on cannabis medicine, there are unique risks for consumers. The ICCI PFC – Patient Focused Certification framework – is cannabis specific. Through our certification program, we are able to prevent the major consumer risks, such as heavy metal contamination, pesticides, pathogens (mould, microbes, fungus, and bacteria), environmental contamination, adulterants, and the presence of residual solvents. Our analysis capabilities also ensure that products have a known amount of cannabinoids present.
In 2016-2017, our PFC program conducted the world's first independent testing on the quality of CBD products available in the European Union. In 2018 the second testing took place.1 Both rounds of tests showed that some manufacturers stated the content of CBD erroneously. Furthermore, many products showed a risk of hazardous contaminants and most labels didn't list THC content, putting consumers at risk of failing drug tests. Finally, ICCI performed in 2019 a quality screening of CBD oils sold in the UK market. Our findings demonstrate the need for safety standard certification for cannabis-based products across the industry.
After years of testing, ICCI is now preparing a report with a trend analysis that will be published later this year.
For more information regarding the ICCI and its services, visit www.icci.science, or email info@icci.science.
ICCI Services
ICCI has embarked on a mission to advance the world of medical cannabis by providing a wide range of professional services to companies and organisations and ensuring a high quality cannabis education for medical professionals, patients, caregivers, and business professionals.
• Patient Focused Certification;
• Accredited Analytical Services;
• Contract Research Organization;
• Metabolomics services;
• Medical Professionals and Patient Education;
• Plant Research;
• Big Data Services;
• Consulting;
• Government Relations;
• Regulatory Affairs; and
• Product Registration.
Find us on Linkedin, Facebook, Twitter, Instagram and Youtube.
International Cannabis and Cannabinoids Institute
info@icci.science
www.icci.science
Please note, this article will appear in issue 10 of Health Europa Quarterly, which will be available to read in July 2019.