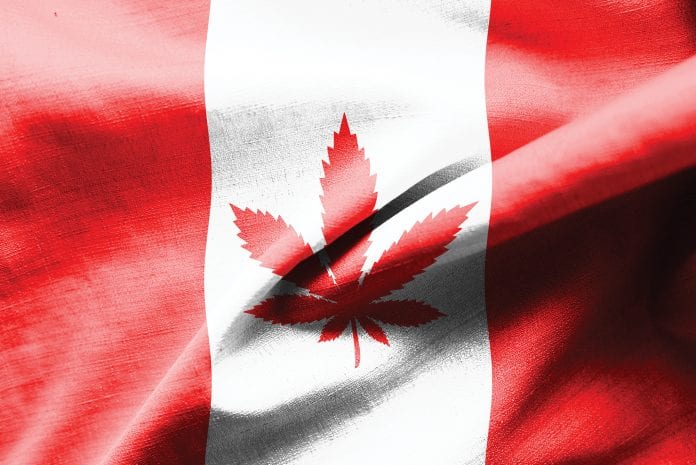 Health Europa examines how the Cannabis Act, which came into force in October 2018, will operate alongside Canada's existing medical cannabis framework.
The Cannabis Act came into force in Canada on 17 October 2018. According to Health Canada, the act creates a 'strict legal framework for controlling the production, distribution, sale and possession of cannabis' and has three main purposes: to discourage youth cannabis use, to keep profits out of the pockets of organised crime, and to promote public health and safety by facilitating access to legal, quality-controlled cannabis for adults.1
What is legal and illegal under the Cannabis Act?
Per Health Canada, the Cannabis Act makes it legal for adults aged 18 or over to:
Possess up to 30 grams of legal cannabis, dried or equivalent in non-dried form, in public
Share up to 30 grams of legal cannabis with other adults
Purchase dried or fresh cannabis and cannabis oil from a provincially licensed retailer
Grow, from licensed seed or seedlings, up to four cannabis plants per residence for personal use
Make cannabis products, such as food and drinks, at home – provided organic solvents are not used to create concentrated products.1
The act also includes a series of measures aimed at preventing children and young people from accessing cannabis. Products that might appeal to youth are not permitted, nor is packaging or labelling cannabis in such a way that might make it attractive to youth. The sale of cannabis through self-service displays or vending machines is also prohibited, as is the promotion of cannabis. Giving or selling cannabis to youth and using a youth to commit a cannabis-related offence have both been given a maximum penalty of 14 years in jail.1
How will the Cannabis Act impact on access to medical cannabis?
The legalisation of recreational use has led some patients to worry that their access to medical cannabis, which has been legal in Canada since 2001, will be affected. Currently, patients who have received the authorisation of their healthcare provider have the option of registering with a licensed producer to obtain either cannabis oil or fresh or dried cannabis for their own medical purposes, registering with Health Canada to produce their own medical cannabis, or designating somebody else to produce medical cannabis on their behalf.2
Upon the entry into force of the Cannabis Act, the Canadian Medical Association (CMA) called for this medical cannabis framework to be phased out. It told HuffPost Canada in a statement: 'The CMA remains concerned about the lack of clinical research, guidance and regulatory oversight for cannabis as a potential medical intervention.' It added that some doctors are reluctant to recommend or authorise medical cannabis, which 'has not undergone established regulatory review processes required for all other prescription medicines'.3
The Canadian Government has nonetheless sought to reassure patients that it is 'committed to keeping a distinct system for giving patients reasonable access to cannabis for medical purposes'.4 The system is, however, expected to be reviewed within in the next five years.
In the meantime, new regulations under the Cannabis Act are intended to make it easier for patients to access medical cannabis. These improvements include the removal of both personal storage limits for patients and the 30-day limitation period for buying cannabis from a federally licensed seller (so as to ensure no break in a patient's supply), as well as access to more licensed producers and sellers.5
How will the Cannabis Act boost research capacity?
To gain a better understanding of the impact of legalisation, the Canadian Government has also been investing heavily in efforts to develop its cannabis-related research capacity. The Canadian Institutes of Health Research (CIHR) has together with federal partners created the Cannabis Research Initiative to strengthen the evidence base on the potential benefits and harms associated with the consumption of cannabis, in order to inform future policies, practices and programmes. The initiative is led by the Institute of Neurosciences, Mental Health and Addiction (INMHA) and is supported by a range of partner institutes.6
Per the INMHA, the CIHR and its partners are also working on the development of consensus measures for cannabis research and surveillance, in recognition of the need for standardised measures and a common language in this space.6
The CIHR has invested close to $20m (~€13m) in cannabis research since 2013, according to the INMHA. This includes €1.4m announced in January 2018 for 14 one-year strategic research projects covering the possible impacts of cannabis use on such topics as driving, pregnancy and childhood health, youth mental health, Indigenous populations, and workplace health and safety.7 A further €3m was announced in July 2018 for cannabis research in urgent priority areas like neurodevelopment, potency and product safety, and cannabis pain management.8
How will the Cannabis Act protect public health?
In line with this, as a vital part of its efforts to protect public health, as set out in the Cannabis Act, the Canadian Government has set aside almost $46m over the next five years for public education and awareness activities about the health and safety risks of consuming cannabis, as well as drug-impaired driving. These efforts will particularly target so-called 'priority populations' such as children and young people, pregnant and breastfeeding women, and those with a history of mental illness.9
"Cannabis use carries health risks, especially for youth. A public health approach will ensure that Canadians have access to the facts, to help them understand the health impacts around cannabis use and to encourage them to make the most informed decisions possible," said Chief Public Health Officer Dr Theresa Tam. "This evidence-based public education campaign will help to reduce the negative health and social outcomes related to cannabis use."
It is too soon to tell what the outcomes of the Cannabis Act will be – whether it will, as Prime Minister Justin Trudeau has said, "almost completely replace the organised crime market" or whether it will help or hinder patients looking to access cannabis for medical purposes. But as public opinion shifts and more and more countries legalise medical cannabis, the world will no doubt be looking to Canada as an early forerunner in this space.
References
Please note, this article will appear in issue 8 of Health Europa Quarterly, which is available to read now.
Recommended Related Articles