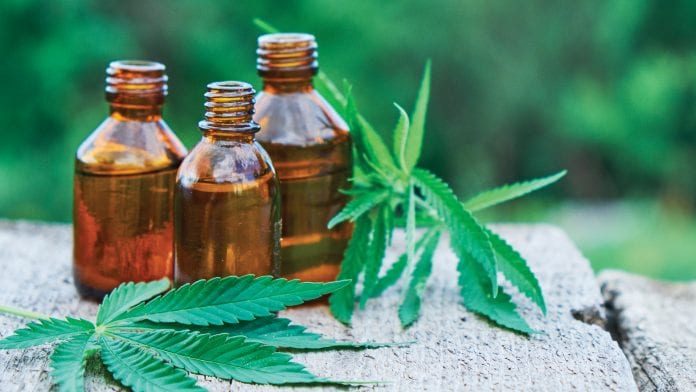 Discover how pharmaSuisse reacts to the Federal Council's decision to adapt regulations to open up access to cannabis-based medicinal products for patients in Switzerland.
Switzerland is one of many countries in Europe currently reconsidering its stance on cannabis. Amid a flourishing black market and increasing numbers of medical cannabis applications, in 2018 the Federal Council recommended that regulations be adapted to facilitate easier access to cannabis-based medicinal products and also signalled its intention to permit more scientific studies into recreational legalisation.
Health Europa asked pharmaSuisse for its reaction to the move, which has been described by many in the medical community as long overdue, and what role pharmacies might play in widening patients' access to cannabis-based medicinal products.
What is the current legal situation of medical cannabis in Switzerland?
Cannabis is currently classified as an illegal narcotic in Switzerland. However, doctors are now already allowed to prescribe cannabis-based medicinal products for medicinal purposes under certain circumstances. They need to be granted an exemption which must state that other therapies were unsuccessful (for patients who have exhausted all therapeutic options).
This exemption system has now reached its limits. According to the Federal Office of Public Health, in recent years more than 10,000 applications have been submitted, and in 2017 about 3,300 exemptions were granted. One reason for this is that cannabis-based therapy is becoming more well known amongst doctors. This led to the launch of the current legislation project, so it can be assumed that a majority of medical professionals in Switzerland are already aware of these therapy options.
Some Swiss pharmacists already have the opportunity today to produce drops containing THC (extemporaneous preparation of Dronabinol drops 2.5%) for patients with a corresponding exemption. However, this greatly limits manufacturing options. One solution would be to increase the authorisation-exempt medical use of cannabis. It should in future be possible to manufacture it in pharmacies on prescription and based on a recognised monograph.
At the moment, health insurance companies only pay the costs in exceptional cases, i.e. in case of chronic illnesses where all therapeutic options have been exhausted. Payment of authorisation-exempt cannabis-based medicinal products via compulsory health insurance must therefore also be considered.
The Federal Council has moved to facilitate easier access to medical cannabis for patients in Switzerland. What does pharmaSuisse make of this decision?
pharmaSuisse welcomes the Federal Council's decision to facilitate access to medical cannabis.
Numerous sick people currently resort to using illegal cannabis to alleviate their suffering. They should be given easier access in pharmacies to standardised doses of cannabis-based medicines which are not only safe and prescribed on the basis of medically recognised indications but are also dispensed following the provision of suitable advice by an expert. Within this well-controlled therapeutic framework, pharmaSuisse unreservedly supports the use of cannabis and its standardised extracts.
Some doctors have expressed reluctance to prescribe cannabis given the limited evidence on its risks and benefits. Where does pharmaSuisse stand on this issue?
There are numerous reports on but only limited proof of efficacy concerning the successful use of cannabis-based medicinal products by chronically ill people. This applies in particular to chronic pain, spasticity and spasms caused by multiple sclerosis or nausea and loss of appetite following chemotherapy.1
The scientific efficacy of cannabis-based medicinal products has indeed still not been proven sufficiently. It is therefore important to promote studies of this kind – in particular long-term studies – in this area. This is also true in terms of getting health insurance companies to pay for such medicinal products.
It is just as important to present the available evidence to the various experts involved, i.e. medical professionals. International experience (in both Uruguay and Canada) has also shown that facilitated access to medical cannabis cannot be taken advantage of if doctors are not convinced of its efficacy and thus do not prescribe it. In addition to enabling facilitated access, it is therefore essential to provide information and training to the experts and doctors filling and issuing the prescriptions respectively.
To our knowledge, the Federal Council is planning to introduce corresponding measures relating to these two aspects in the planned legislation project.
The president of the Verband Stadtzürcher Apotheken has recently called for cannabis to be sold legally in pharmacies. Does pharmaSuisse agree that pharmacies are a suitable location for the controlled sale of medical cannabis?
A clear distinction needs to be made here between medical cannabis and cannabis for recreational use:
pharmaSuisse unreservedly supports the idea of pharmacies being the place where patients have access to medical cannabis
On the other hand, we can only support the idea of pharmacies being the place where customers have access to cannabis for recreational use through controlled dispensing under certain conditions: corresponding pilot projects must be professionally evaluated, in order to provide relevant scientific findings on the consequences for consumers' health, consumer behaviour, socioeconomic aspects, the illegal drugs market and any crime-related developments. Furthermore, the role of the pharmacies involved in such pilot projects should not be limited to purely selling. The pharmacies really must be obliged to make an active contribution to addiction prevention (advice, raising awareness, early detection and early intervention in case of dangerous levels of consumption, etc.).
What role is there for pharmacies and pharmacists in improving access to medical cannabis for the patients who need it while at the same time ensuring patient safety?
In principle, pharmacists play two key roles when it comes to dispensing medical cannabis:
Standardised formulation of cannabis-based medicinal products
In addition, pharmacists can provide optimum advice to patients on therapy with cannabis-based medicinal products thanks to their pharmaceutical expertise. Experience from Uruguay has shown that, for example, patients frequently use cannabis without appropriate support from experts. In such cases, they are for example not aware that cannabis can lead to side effects as a result of it interacting with other medications. In the context of chronic care management, pharmacists could play an important role here when it comes to checking the medication plan and monitoring therapy.
About pharmaSuisse
pharmaSuisse is the national umbrella organisation for pharmacists throughout Switzerland. Founded in 1843, the professional association boasts 6,300 individuals and 1,500 pharmacies among its members – all with the common goal of ensuring an optimal provision of medicines and pharmaceutical services to people in Switzerland.
References
Andrea Brügger
Verantwortliche Public Health
pharmaSuisse
+41 (0)31 978 58 58
info@pharmaSuisse.org
www.pharmaSuisse.org
Please note, this article will appear in issue 9 of Health Europa Quarterly, which will be available to read in April 2019.