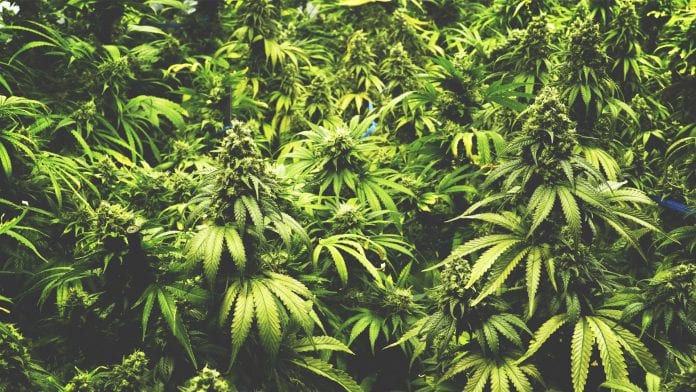 Ikänik Farms is pleased to announce it has received all necessary licenses required to begin construction of its cannabis camp in Adelanto, California.
Ikänik Farms expects to commence the first phase of this facility's buildout within 45 days.
Once complete, Base Camp will significantly enhance Ikänik's ability to serve key verticals such as cultivation, extraction, and distribution in California's multi-billion-dollar legal cannabis market. The Company expects to complete Phase I of Base Camp's construction by January 2020.
Adelanto 'Base Camp'
Situated on six acres of land in the northwest part of Adelanto, this site is aptly located due to its logistical proximity to I-15, and major metro markets within Southern California. Phase I for Base Camp's buildout will provide Ikänik with 22,000 sq. ft. of cultivation space (which amounts to approximately 8,000 lbs of dried flower production capacity per year), an extraction lab, and distribution.
Phase II of construction is anticipated to provide an additional 40,000 sq ft of greenhouse cannabis cultivation capabilities. Commencement of Phase II will be announced at a later date.
Brian Baca, CEO of Ikänik Farms, Inc. said: "Our Base Camp aims to set a new standard for vertically integrated cannabis operations in California, the world's preeminent market for legal cannabis.
"We are excited to better serve cannabis consumers across California with our gold standard approach to providing quality cannabis, consistently."
Licence
The company was awarded a Type-7, volatile extraction licence and will use Butane (BHO) extraction methods, creating an assorted finished product offering, including sugars, shatter, budder, sauce, diamonds and live resin.
Ikäniks' 'additive free', live resin extracts will support the connoisseur vape cart line. Additionally, the facility's space supports expansion into non-volatile extraction, providing third party manufacturer's distillate for finished goods. Ikänik's distribution platform will support both vertical and 3rd party distribution, boasting 19,000 cubic feet of climate-controlled, finished product storage, with 6,500 sq ft of dry storage and production space.
The finished 57,000 sq ft facility will reflect a fiscally advantageous rate of 0.38 cents per foot and is inclusive of a purchase option.
Ikänik Farms
Ikänik Farms is creating a dynamic portfolio of award-winning cannabis lifestyle brands, deep rooted in action sports and entertainment, unified with passion. Ikänik's leadership brings decades of expertise in R&D, cultivation, retail, branding, and corporate finance with the ambition to build the nation's most iconic vertically integrated "seed-to-sale", multi-national cannabis operator. Ikänik's operations are currently located in California and Colombia.