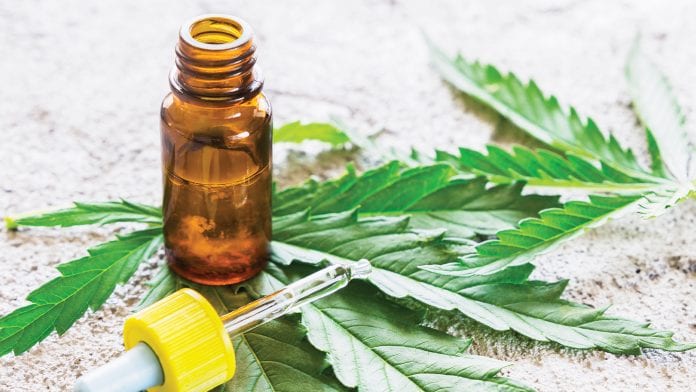 In a world rapidly heading towards the legalisation of medical cannabis, issues around compliance are more relevant than ever – we explore with Cannabis Compliance.
Cannabis Compliance Inc. (CCI) is one of the first consulting firms to focus on regulatory consulting in the cannabis space. Health Europa speaks to Brian Wagner, founder and CEO; Edward Collins, vice-president, global sales and marketing; and Karina Lahnakoski, vice-president, quality and regulatory, about the company's international expansion plans, quality and regulatory standards, and the challenging world of cannabis compliance.
Could you tell us a little about the history of Cannabis Compliance Inc.?
Wagner: Commercial cannabis production started in 2014 when the Canadian Government started licensing private firms to cultivate medical cannabis. At the time, we were licensing health products and over-the-counter drugs under a different business name, NHP Consulting, which started in 2004. CCI incepted in 2014 with seven employees and quickly grew to 85 full-time staff. It continues to grow weekly to keep pace with the growing demands of the cannabis industry.
The world has been watching Canada tackle cannabis legalisation both federally and provincially, and, with the end of prohibition and legalisation of recreational cannabis on 17 October 2018, CCI has been supporting hundreds of firms through their growing pains. We have a unique framework in Canada, whereby the federal government has not capped the number of licensed producers that can come to market. And they are allowing the provinces to license brick-and-mortar cannabis retail stores. However, what is most special about Canada is the fact that we legalised recreational cannabis use (not just medical), which gives us the first-to-market status. The business opportunity, while not the primary goal of the federal government, cannot be underestimated.
Did you face any challenges when you first started up the company, and how did you overcome them?
Wagner: I think our biggest challenge was that we had a new industry (almost overnight), and our clients didn't know what to expect. Truth be told, I don't think the federal government quite knew what to expect either. There wasn't an international precedent for legalising recreational cannabis to such scale, and no real learnings. As a consulting firm, you can imagine how challenging this was to manage expectations.
Being transparent has helped us tremendously, in the same way it helped Health Canada. If the federal government said they didn't have the answer, it went a long way with the industry stakeholders. With CCI, we believed it was also okay to admit there weren't any standards to follow – but we were all borrowing from the best practices in the food and pharmaceutical industries. In 2014, when this started in Canada, there were no international standards or precedent for legalising cannabis; we had to create the standards. Cannabis is not exactly like pharmaceutical, nor is it exactly like agriculture.
What plans does the company have for international expansion? Will we be seeing CCI more across Europe?
Collins: In terms of international expansion, the European Union (EU) is our biggest opportunity. The EU is over half a billion people in size, and many countries (such as Germany) have started socialising the idea of legalising medical cannabis. In contrast, the United States has a charged political climate and a conservative government; cannabis is not likely a priority for a while.
We believe that we can help various levels of government in the EU learn from the Canadian experience, advising them on policy and legislation. While some US states such as California have a longer history of regulating medical cannabis than us, Canada has the longest history with legal regulations. We are evangelical in what we'll bring to the EU, which is to help them be successful from the start.
Currently, CCI has projects across 25 EU Member States, where we provide assistance both remotely and on-site, including Denmark, Germany and Cyprus. We will be exhibiting at some major shows across Europe in 2019 (Berlin, Barcelona, Paris, London, Tel-Aviv) and are very excited to spread our Canadian wings. We are especially excited at opening our first EU office in the summer of 2019, which will become our strategic launchpad for the rest of the continent.
While the EU cannabis marketplace is certainly in its infancy, we believe we are only a few years away from some Member States following the Canadian model. For example, some countries like Denmark and Malta are opportunistic and business-focused, which could provide other members with a path to follow.
What challenges and opportunities does CCI face regarding the quality of production and the corresponding regulations?
Lahnakoski: There is so much going on in the global industry right now, let alone in Canada. In Canada, it is no longer just about growing plants; it is also about manufacturing finished products. The production of cannabis products is becoming more like what we see in the consumer-packaged goods or natural health products industries. There are many challenges in learning how to do this right, but these are also great opportunities if properly executed.
In Canada we have gone through many iterations of regulations, often to the chagrin of our clients. But through all of these, Canada has also adapted to the needs of its stakeholders.
Many lessons have been learned, and both the industry and government have had to quickly mature. We now need to focus on the refinement of best practices, which may not necessarily be regulated activities/requirements in Canada but should still be implemented and standardised. Internationally, CCI has a genuine opportunity to bring our Canadian experiences to the international community to avoid Canada's earlier mistakes.
Canada and Europe have a common goal, and that is to lead the global cannabis industry with responsible regulation and best practices. CCI's greatest opportunity is to foster trust between governments and stakeholders, domestically and internationally; we have much to learn from each other.
Anita Booth
Head of Marketing
Cannabis Compliance Inc
+1 416 479 4470 Ext. 126
Anita@cannabiscomplianceinc.com
www.cannabiscomplianceinc.com
Please note, this article will appear in issue 8 of Health Europa Quarterly, which is available to read now.