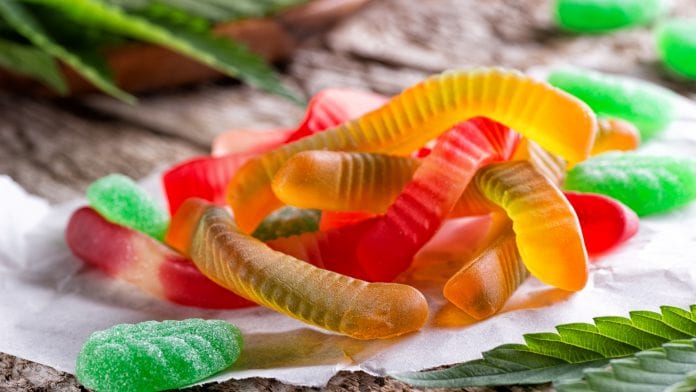 New regulations that will come into force in Canada by October 2019 will mean licensed vendors can sell cannabis edibles, oils and tinctures.
Since the legalisation of cannabis in Canada, the cannabis market has seen an explosion and has become a prominent global market driver.
Initially, Canada faced heavy legal barriers, which hindered the growth of the market, as the federal government imposed restrictions in order to keep the market regulated. However, regulatory laws are beginning to loosen as more provinces are approving operating licenses.
Cannabis edibles to hit Canada
In June this year the Government of Canada announced amendments to the Cannabis Regulations setting out the rules governing the legal production and sale of edible cannabis, cannabis extracts and cannabis topicals.
In keeping with the federal government's public health approach to the legalisation and strict regulation of cannabis, the amended regulations seek to reduce the health risks of cannabis edibles and oil products.
As required by the Cannabis Act, the amended regulations will come into force on October 17, 2019, however, it will take time, after that date, before new cannabis products become available for purchase.
Federal licence holders will need to provide 60-days' notice to Health Canada of their intent to sell new products, as they are currently required to do, but will need to give them time to familiarise themselves with the new regulations and to buy new products.
Bill Blair, Minister of Border Security and Organized Crime Reduction, said: "The amended regulations are the next step in our process to reduce the risks to public health and safety from edible cannabis, cannabis extracts and cannabis topicals and displace the illegal market for these products in Canada. We are committed to working closely with the provinces and territories as well as industry in the weeks ahead to prepare for effective implementation of these new regulations."
The Honourable Ginette Petitpas Taylor, Minister of Health, said: "The amended regulations under the Cannabis Act will support our overarching goal of keeping cannabis out of the hands of youth and protecting Canadians by helping to mitigate the health risks posed by these new cannabis products.
"I encourage adult Canadians who choose to consume cannabis to remember to store it safely out of the reach of children and youth, and to consult the new evidence-based resources on Health Canada's website that can support you in making informed decisions."
Extracts offer versatility
Alberta alone accounted for nearly a third of total Canadian cannabis sales, despite provinces such as Quebec, Ontario, and British Columbia having a much larger population. In particular, provinces such as Ontario witnessed widespread shortages largely due to cannabis operators being unable to keep up with demand.
The second legalisation is expected to introduce cannabis-based products such as oils, tinctures, edibles, and concentrates to the Canadian market. However, despite Canada having already legalized cannabis, it is still overshadowed by the U.S.'s burgeoning market. According to data compiled by Arcview Market Research and BDS Analytics, the legal cannabis spending in Canada is projected to grow at a CAGR of 44.4% from $56m (€50.74~) in 2018 to nearly $5.2bn (€4.71~) by 2024.
The market share for dried cannabis flower began to dwindle in 2018 as more consumers shifted from combustion towards concentrates and extracts which are typically vaped through devices and can be added oils to foods, beverages, and even skin-care products.