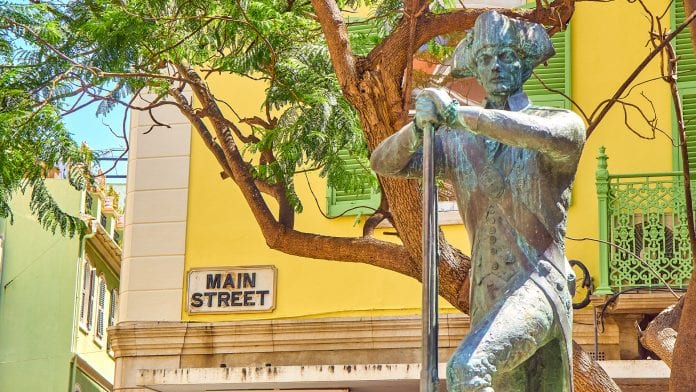 Hassans International Law Firm Limited Partner Aaron Payas, CFA gives MCN an overview of Gibraltar's cannabis landscape.
In October 2019, the government of Gibraltar approved the legalisation of cannabis for medicinal use, paving the way for the birth of a functioning cannabis industry within the territory. Hassans International Law Firm Limited Partner Aaron Payas, CFA gives MCN an overview of Gibraltar's current and future cannabis landscape.
What is the legal status of medical and recreational cannabis in Gibraltar?
The recreational use of cannabis in Gibraltar is prohibited as prescribed in Part 21 of the Crimes Act 2011. It is deemed a Class B drug under Schedule 5, part II of the Act, the effect of which is that possession and/or supply of cannabis is currently illegal under Gibraltar law.
The use of cannabis for medicinal purposes has been the subject of debate, and some legislative progress, in recent years. The debate originally centred around Sativex, a mouth spray that contains both CBD and THC, which was authorised for use by the Gibraltar Health Authority in February 2017. This followed a growing call from activists in Gibraltar in the weeks preceding the move. The authorisation by the Government of Gibraltar took the form of Drugs (Misuse) (Amendment) Regulations 2017.
Public acknowledgement of medical cannabis as a policy area of interest
In July 2018, the Chief Minister of Gibraltar alluded to the fact that the government was engaged in a process of consultation in relation to 'the cultivation of cannabis plants which are engineered to have no narcotic qualities for a variety of legitimate uses'. He also confirmed that the matter of 'exportation' of these specific, non-narcotic cannabis plants had not been discarded – consideration was being given to the issue.
Then in July 2019, during the annual budget address, the Chief Minister indicated that "…having reviewed the experience elsewhere, we will seek to adopt a bespoke licensing and regulatory regime to create a first-class ecosystem in this field. Many will have heard of the advances in medicinal cannabis and how medicinal cannabis in different forms is used to treat patients. We have made our own changes in Gibraltar to adapt medical laws in this respect. Indeed, we legislated last year for medicinal cannabis oil to be available on prescription to patients of the GHA. We have attracted interest from a number of very reputable investors to develop investments in Gibraltar in this new area. The proposals include the research, development and production of medicinal cannabis products in carefully monitored and regulated state of the art environmentally advanced facilities."
Partial legalisation of medical cannabis in Gibraltar
On 22 October 2019, the Gibraltar government published the **Drugs Misuse (Amendment) Regulations 2019**, which now provide for the legal supply and possession of medical cannabis for use in strictly limited circumstances. The Regulations, in part, provide as follows:
'Registered medical practitioners working in the Gibraltar Health Authority (GHA) will be authorised to supply certain products to patients. Before being permitted to authorise the supply of cannabis-based products, each practitioner will first be required to complete appropriate training in respect of the use of these products. The GHA will ensure that practitioners are provided with initial training and thereafter from time to time.
'Practitioners will regulate the supply of certain cannabis-based products to patients who have been diagnosed as suffering from any of the following conditions:
Moderate to severe muscle spasticity in multiple sclerosis that has failed to respond to standard medications;
Severe, refractory epilepsy that has failed to respond to standard medications;
Severe and life-altering pain that has failed to respond to standard and rising levels of pain control medications; and
Intractable nausea and vomiting associated with chemotherapy despite the use of standard treatments under supervision.
'Each product must be specifically approved by the GHA as safe and effective, in full consultation with practitioners, before being authorised for supply under the regulations. The regulations further specify that a patient shall not administer such products by smoking.'
Full legalisation of medical cannabis and the birth of an industry
The next step in the creation of a new industry built around medical cannabis in Gibraltar is due to be taken during the course of 2020. Legislation that will enable the cultivation, processing, research and development, import and export of medical cannabis is, it is understood at the time of writing, in an advanced state of preparation and should shortly be available for review by government ahead of its adoption and publication. There is no indication at this time whether the draft legislation will be the subject of a command paper (a process of consultation used by government in relation to certain, often more controversial, legislative instruments) or whether the legislation will simply proceed to publication as a bill for debate in the Gibraltar Parliament.
How could a regulated legal medical cannabis market benefit Gibraltar's economy?
Articulating the potential benefits of a medical cannabis market, the Chief Minister, Fabian Picardo QC, MP, explained: "The tried and tested [economic] model in Gibraltar has been to seek out opportunities, license and regulate to the best standards and invest in those sectors. The aim is always to position ourselves as a centre of excellence in these various fields. Applying this approach, I want to announce another opportunity which my government will shortly be licensing. We are not first movers in this sector, which is already quite developed in a number of countries across the continent.
"We have made our own changes in Gibraltar to adapt medical laws in this respect. Indeed, we legislated last year for medicinal cannabis oil to be available on prescription to patients of the GHA. We have attracted interest from a number of very reputable investors to develop investments in Gibraltar in this new area. The proposals include the research, development and production of medicinal cannabis products in carefully monitored and regulated state of the art environmentally advanced facilities."
He continued: "We have given very careful thought to how this sector and technology might be leveraged in Gibraltar, in particular how leading research and production talent can be attracted to Gibraltar, producing a new world-class ecosystem in a new sector. Controls and monitoring will be critically important to ensure that our good reputation is not threatened and is indeed positively enhanced. We will therefore be considering licensing a select, highly reputable and well-resourced licensees. The new sector will provide diversification that can be exported from Gibraltar. It will also provide high grade, affordable medicinal cannabis products to care for local patients. The new technology will bring jobs in cutting-edge medical research, product development and production. In certain cases, these new facilities will deliver synergies for existing infrastructural facilities with resulting environmental and operational efficiencies.
"This is the kind of innovation and opportunity we are keen to encourage. It also has the considerable advantage of being Brexit-proof. In order to ensure the highest standards, we will establish an agency to deal with research, vetting of purchasers, levying of duty and ensuring quality of supply, meeting local and international standards and full transparency. Such an agency will facilitate trade with third parties, including government-to-government sales. The anticipated sales to European and/or other government agencies will establish our position within the sector and promote our good reputation and international links."
How could cannabis producers and retailers benefit from establishing a base in Gibraltar?
There are a number of benefits and advantages to be leveraged by operators at all levels of the international medical cannabis industry – and these will only become increasingly compelling as we continue, as a jurisdiction, to deploy legislative changes to enable and facilitate medical cannabis business in a jurisdiction already famed for being business-friendly.
Track record
Some of the benefits stem from having an administration and community that is understanding and supportive of the developing industry, not just from the local perspective of potentially spawning another source of significant economic activity, but because it understands the value of cannabis in the medical perspective and the positive contribution it can make in healthcare. In addition to the healthcare value-add of medical cannabis, we recognise the challenges and the weaknesses of that market. The lack of regulation, the issue of consistency and a much-need injection of trust and dependability are all issues Gibraltar is not just committed to working on targeting – it is perhaps one of the best qualified centres for business in the world to do that particular job.
Gibraltar's track record in respect of industries characterised by such challenges is second to none. The gaming and online gambling industry represents approximately 25% of GDP, notwithstanding the fact that our business model for that industry is rock-solid regulation with an unforgiving approach to, amongst other things, responsible gambling. In recent years, Gibraltar was the trailblazer in being the first centre in the world to regulate the conduct of financial services business on distributed ledger technology (DLT). Based on nine guiding principles (soon to be 10), the Gibraltar government, along with financial services regulator the Gibraltar Financial Services Commission, developed the regulatory environment from which exchanges and other DLT businesses could operate, providing safety and reliability to users and operators in a space beset with challenges and often vulnerable operators.
In this respect, and by virtue of our experience, we are well placed to develop the right level of regulation and control in relation to the medical cannabis market; and therefore, well placed to ensure that the name Gibraltar becomes synonymous with quality, consistency, dependability and trust in the international medical cannabis market.
Specialist, onshore and sophisticated
Beyond our ability to nurture the industry as highlighted above, Gibraltar also offers further significant advantages, five of which are:
We are at the Gates to the Mediterranean – in Europe but outside the European Union, with a global outlook and key markets a stone's throw away;
We are a common-law jurisdiction – our law is based on that of England and Wales, which changes where local circumstances dictate. Our lawyers are all qualified in the UK and our Court of Appeal is the English Court of Appeal, with ultimate appeal to the Privy Council. What this means for cannabis operators is, again, dependability and reliability, with a dose of familiarity for those coming to do business in Gibraltar from London and the rest of the UK;
We are, for all practical intents and purposes, a fully self-governing, autonomous overseas territory of the United Kingdom, allowing us to set our own laws and to dictate the terms of the fiscal environment in which business operates here. Corporate tax is 10% across the board and is payable by all companies. Gibraltar does not levy VAT, nor does it levy Capital Gains Tax and many other taxes, including taxes on passive income. Gibraltar is a business-friendly jurisdiction which is also friendly to individuals and their families, with many solutions available for those who seek to set up in Gibraltar, in particular high net worth individuals;
Our size enables us to be hands-on and accessible from a regulatory perspective, enabling entrepreneurs to explore and understand the prospects and challenges of establishing a relevant business in Gibraltar, informing the most efficient journey to market in a safe and reputable jurisdiction which complies with all its international obligations in the financial services and anti-money laundering/combating of terrorist finance context; and
We continue to have direct, single-market access to the whole of the UK market according to a bilaterally agreed arrangement with Her Majesty's Government of United Kingdom which preserves and enhances the market access Gibraltar had had under the auspices of the EU passport on financial services whilst a member of the European Union. This places Gibraltar in a unique position amongst overseas territories which affords us control over our laws and practical/financial affairs whilst retaining access to the not insignificant British market for financial services and, indeed, medical cannabis.
What should be done at a policy level to facilitate further development of cannabis research, production and sales in Gibraltar?
In order to further facilitate the development of Gibraltar as a market for medical cannabis, we can learn from and apply lessons we have learnt in the DLT context. Research and a collaboration with the Gibraltar University in respect of the benefits of medical cannabis is only one of a number of strategies likely to be considered in coming months and years. It is important for Gibraltar to develop all the attributes of a centre of excellence in this space, in a manner consistent with our determination to become a kitemark for quality, consistency and dependability. The use of medical cannabis in the community is also likely to grow wider as reliable treatments/products are produced locally. Our size enables Gibraltar to act as both a proof of concept jurisdiction and as a test bed for trials cannabis-based products. With the support of government and investment by industry, the development of Gibraltar into a centre of excellence in medical cannabis will be/should be a key policy objective of current and future administrations.
How do you see the cannabis industry evolving over the next few years?
The cannabis industry has gained significant momentum in the last five years and looks like it will be here to stay. Cannabis will slowly but surely become more commonplace with it initially used as part of holistic approaches to wellness but more and more mainstream as years go by with GPs prescribing its use as the stigma towards cannabis wanes.
In Gibraltar, the first step is a culture change with respect to cannabis. This will happen in two ways working concurrently. Firstly, through education as the jurisdiction works to become a centre of excellence in this space and, secondly, through the increased usage and sale of CBD products. CBD products are the perfect steppingstones to get the public more comfortable with cannabis and to start appreciating its benefits. We feel that CBD companies have a window of opportunity in Gibraltar to establish a track record and then look to apply for the medical cannabis licence once it becomes available.
Aaron Payas, CFA
Partner
Hassans International Law Firm Limited
www.gibraltarlaw.com
This article is for issue 3 of Medical Cannabis Network. Click here to get your free subscription today.