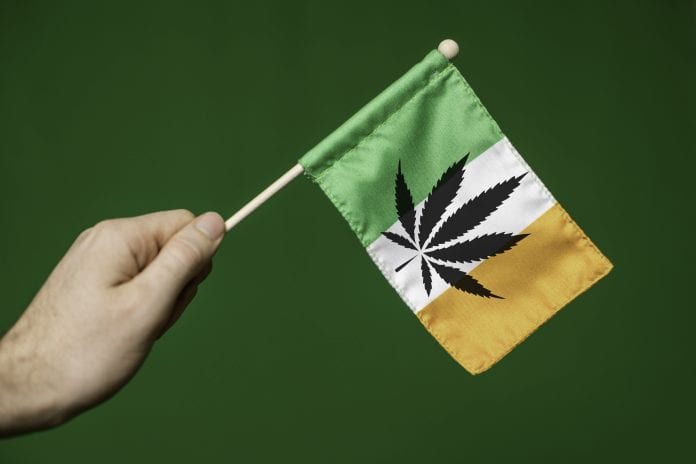 Tilray 10:10 pharmaceutical-grade medical cannabis oral solution, a full-spectrum extract oil, is now available for qualifying patients in Ireland.
On June 26, 2019, Ireland's Department of Health enacted the Medical Cannabis Access Programme, which provides compassionate access to medical cannabis for patients in need in Ireland.
The new programme provides an alternative to legislation that only allows access by patients with a ministerial license, marking a significant milestone for Ireland and the global medical cannabis industry.
Did you know that Tilray are Partners with Medical Cannabis Network? Click here to learn more about our partner's expertise in research, cultivation, production and distribution.
Access for Irish patients
The Medical Cannabis Access Programme is expected to allow patients to access Tilray's THC and CBD oral solutions in the second half of this year. Patients suffering from indications not covered by the programme will still have the option to obtain a ministerial licence for such products.
Tilray, a global pioneer in cannabis research, cultivation, production and distribution, announced its 10:10 THC/CBD medical cannabis oral solution has been approved for use under Ireland's Medical Cannabis Access Program (MCAP).
The approved product is available in Ireland from United Drug Wholesale.
Under the MCAP, a consultant physician can prescribe Cannabis Based Medicinal Products, classified as Specified Controlled Drugs, for defined medical conditions. Namely:
Chemotherapy-induced nausea and vomiting;
Spasticity associated with multiple sclerosis; and
Severe, refractory (treatment-resistant) epilepsy.
Eligible patients must have their name entered on the Cannabis for Medical Use Register and should speak to their physician.
From 31 December 2019, Tilray 10:10 oral solution was approved by the Department of Health and its dispensing widened under Ireland's new Medical Cannabis Access Programme (MCAP).
Following regulations introduced by the Department of Health last June, qualifying patients may now be prescribed Cannabis Based Medicinal Products for therapeutic use.
Tilray 10:10 Good Manufacturing Practice (GMP) manufactured oral solution contains a balance of tetrahydrocannabinol (THC) and cannabidiol (CBD). This cannabis-based medicinal product is produced and manufactured at either of Tilray's two GMP-certified facilities; presently in Nanaimo, Canada and later this year at Tilray's EU Campus in Cantanhede, Portugal EU before exportation to Ireland.