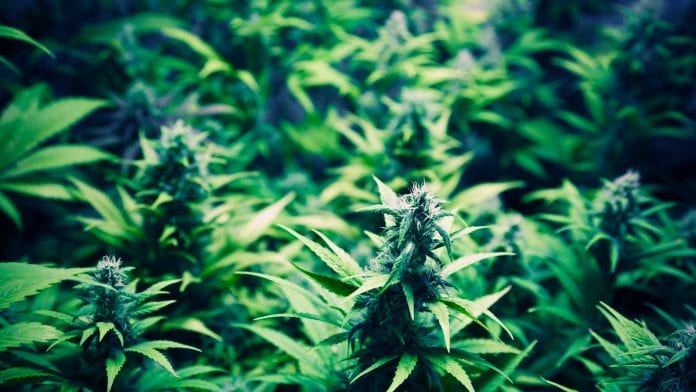 A unique formulation of cannabis terpenes is being tested for its efficacy in treating viral infections, including COVID-19.
The cannabis terpene formulation is uniquely dedicated for the treatment and prevention of viral infections and is specifically designed for high-risk populations and treatment of infections such as the COVID-19 novel strain of coronavirus.
In previous research, undertaken since the outbreak of the SARS virus in 2002, cannabis terpenes have been found to be effective potential antiviral agents, and specific terpenes that came into contact with the SARS virus were found to reduce its severity and impact (both in-vitro and in-vivo) by withholding a certain protein that replicates the RNA – preventing it from penetrating healthy cells and using them as hosts for its replication.
Novel antiviral terpene formulation
The novel formulation is designed to be consumed by direct inhalation.
CannaSoul Chairman, Professor Dedi Meiri of the Israel Institute of Technology, said: "Our lab has been approved to operate as a corona lab, and in doing so, we are promoting two studies based on existing cannabis studies.
"First, we will try to identify the plant's own molecules that are capable of suppressing the immune response to the COVID-19 coronavirus – which causes inflammation and severe disease – to lower the immune system response without suppressing it, thereby providing better complementary treatment to the steroids, which completely suppress the immune system."
The second study is looking at the ACE2 receptor – which allows the virus to inject its genetic expression into human cells and proliferate.
Meiri continued: "There is a process that examines the effect of cannabis molecules on proteins as well, and we are now examining which ones are relevant to the same receptor, with the goal of reducing its expression, making it difficult for the virus to enter the cell and proliferate."
Eybna's CEO, Nadav Eyal, said that: "This type of delivery method is a game-changer, enabling us to achieve therapeutic qualities from these unique phytochemicals like never before."
Cytokine Storm Syndrome
The studies hope to provide treatment for viral infections via modulation of 'Cytokine Storms'. A number of COVID-19 cases have been linked to 'Cytokine Storm Syndrome' whereby the immune system goes into overdrive and releases too many cytokines – proteins important in cell signaling – into the body at once, attacking healthy lungs and causing massive organ failure.
The collaboration will enable CannaSoul's analytical expertise, which is based on accumulated clinical data, and Professor Meiri's pioneering research to customise Eybna's novel terpene formulation for optimising its anti-inflammatory and anti-viral properties.