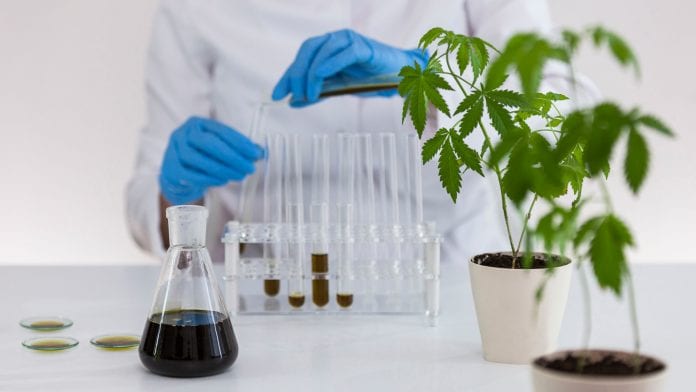 Phytosciences was conceived to represent patients and to provide quality control and assurance services to the medical cannabis laboratory testing industry.
Phytosciences' primary mission is to establish standards within the cannabis testing sector as a global leader in medical cannabis product development and manufacturing, validated cannabis laboratory testing practices, and cannabis quality control to ensure the safety of the medicine.
Our purpose is to form innovative collaborations to become leaders in the key areas of testing cannabinoids and novel cannabinoid-based product development.
Phytosciences' supports national and state advocacy/lobbying efforts to change legislation that establish the appropriate development of cannabis testing regulations and procedures.
What services do you offer and how do these drive higher standards across the sector as a whole?
The services PhytoSciences offers are very specialised in the sciences, pharmaceutical, and regulatory applications for companies intending to develop cannabis farms. While our service offerings can range from providing guidance to analytical laboratories to product development companies, our main offering is often framed as a hybrid between scientific support to strategic business development & corporate strategy to companies developing cannabinoid divisions.
The firm is highly selective in who we partner with. We commit world-class resources to developing unique cannabis companies. Cannabinoid technical expertise, strategic partnerships with regulatory bodies, collaborations on technology development with leading academic institutions, and access to technology transfer programmes differentiate our firm.
Our firm drives higher standards across this sector by requiring our clients to not only meet, but to exceed current cannabis regulations in any given jurisdiction.
What are the biggest challenges the industry is facing which PhytoSciences Consultants can address?
This industry has evolved from a basement 'pot lab science' to a multibillion dollar industry in an extremely short space of time. As a result of the rapid global legalisation trend, several challenges have presented themselves in the marketplace. Each cannabis-legal jurisdiction has both unique and evolving regulations.
In the EU, where the firm is headquartered, the challenge is both a lack of regulatory harmonisation among the member states and dearth of trained talent. In general, a lack of international standards in Europe have been under fire recently.
The biggest challenge for a company is in standardising their methods and processes across operations, across jurisdictions in a cost-effective and convergent manner. On top of that, for most segments of the industry, is there is not a pool of trained technical personnel to tap into that has sector-specific knowledge.
Our global pool of scientists, access to vetted individuals that have relevant expertise, and proven track record is what we offer to our clients & partners to differentiate in the marketplace.
About the author
Dr Pritesh Kumar earned his Ph.D. in Pharmacology and Toxicology, with a focus in cannabinoid (cannabis) pharmacology, from the University of Louisville, Kentucky USA. Previously, Kumar conducted pharmacological testing of FDA- approved drugs as potential ligands for the cannabinoid receptor 2 (CB2) and investigated the pharmacology of cannabinoids. Dr Kumar is currently an Advisor to the WHO (World Health Organization) based in Geneva, Switzerland. In this role, he provides consultation services to the 40th Meeting of the Expert Committee on Drug Dependence regarding Cannabis Toxicology.
Kumar is the Managing Director of PhytoSciences, an international organisation comprised of scientific specialists based in Canada, EU, Latin America, and North America. The company consults in the areas clinical trial solutions, novel drug delivery technology development, industrial scale manufacturing, analytical testing, and commercial bioprocessing. Kumar is currently the Scientific Advisor for Addis Ababa University, School of Pharmacy (SoP) in Ethiopia. In this role, Kumar facilitates advancements in graduate student education, promotes the interest of the SoP, and develops relationships between the SoP and the private sector.
Pritesh Kumar
Managing Director
PhytoSciences Consultants
info@phytosciences.com
Please note, this article appeared in issue 11 of Health Europa Quarterly, which is available to read now.