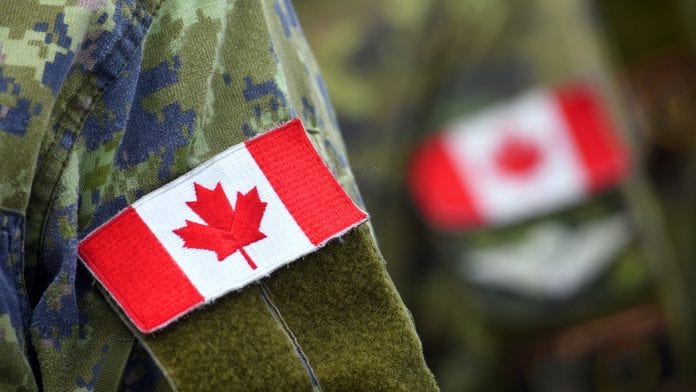 Medical cannabis vaping devices have received reimbursement approval for Canadian veterans.
Signature By Liberty Leaf, a division of Liberty Leaf Holdings, has announced that it is now approved to direct bill medical cannabis vaping devices for veterans and former Royal Canadian Mounted Police (RCMP) officers, who qualify for up to $300 reimbursement from Veterans Affairs Canada (VAC), via Medavie Blue Cross.
The VAC reimbursement programme is designed to alleviate some of the burdens experienced by Canadian veterans as a result of injuries or other afflictions they have suffered in the service of Canada.
The Veterans Affairs Canada's reimbursement policy reimburses veterans for up to three grammes of dried cannabis flower per day, or its equivalent in fresh cannabis or cannabis oil.
Medical cannabis devices
It is routinely acknowledged that medical cannabis can play a critical role in managing both physical pain, acute and chronic, as well as psychological distress for veterans. Medical cannabis has been ranked as a leading symptom relief resource for dealing with a number of psychological ailments including Post-Traumatic Stress Disorder (PTSD).
Signature's medical device product offerings include approved vaporisers and hardware, delivered direct to consumers.
Now that approved dry flower cannabis vaporisers qualify for reimbursement from VAC, Signature is able to assist veterans in receiving up to $300 reimbursement in purchases from its line of medical devices.
Staff at Signature will complete all the necessary paperwork through Medavie Blue Cross and provide qualifying vaporisers to veterans, while making reimbursement applications. There is no need for veterans to pay out of pocket, other than for charges that don't qualify under the programme.
Ceri Willott, Special Projects Manager at Signature, said: "We at Signature are proud to facilitate and fulfil the medical devices our veterans require in order to help manage their conditions. We worked hard to make this reimbursement programme happen."