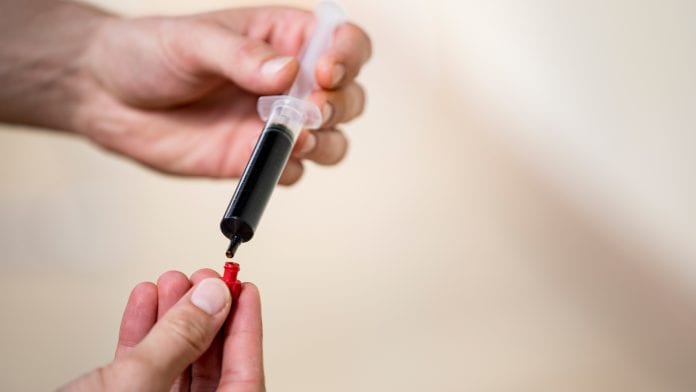 Hannah Deacon, medical cannabis campaigner and Head of Patient Access at LYPHE Group, tells MCN about her continuing fight for healthcare reform on medical cannabis.
While attending the CannaBiz Innovation Hub as a media partner, Medical Cannabis Network had the opportunity to speak to Hannah Deacon, medical cannabis campaigner and Head of Patient Access at LYPHE Group, about healthcare reform in the UK.
Deacon, who made headlines in the UK when she appealed directly to the government to grant a medical cannabis licence to her severely epileptic son Alfie Dingley, told us about her continuing fight for healthcare reform on medical cannabis.
Can you tell us a little about the work you have been doing in the role as Patient Advocacy Specialist at European Cannabis Holdings and how it has evolved?
European Cannabis Holdings has now split into three bodies: LYPHE Group, which is the medical arm; NOBL, their media arm; and Prohibition Partners, which produces market data and intelligence.
LYPHE Group represents the Medical Cannabis Clinics and the Academy of Medical Cannabis. That's where I'm involved: I'm now the Head of Patient Access for LYPHE group and I speak with them about what they can do to access patients, to understand them and the role of the parent when their child is sick. I am really pushing them into ensuring that they have a good, compassionate access scheme in the clinics.
The Medical Cannabis Clinics received Care Quality Commission (CQC) approval in January. I sit on the board of the Medical Cannabis Clinics as well: the CQC felt that it was important to have that patient voice. I think it's important for a company to be actually listening to patients; that is something that is not done enough, and LYPHE group is really trailblazing in the sense that they have, from the beginning, had me as part of their team to help them remember why they're doing what they're doing.
I speak to patients all over the country every single day. I support a core group of 20 families who are trying to access medical cannabis. At the moment, most of them have private medical cannabis prescriptions and we're trying very hard to get them either supported prescriptions or to have NHS prescriptions, because at the NHS level it is going to be incredibly hard: there's a lot of barriers, there's a lot of fear, there's a lot of stigma.
In the short term, it would be looking at supported private prescriptions because at the moment they are spending thousands, which is absolute madness. One family has had 17 years of their child having serious seizures; he's now on Bedrolite and he still has seizures, but they're not as bad, and he isn't on as many drugs and he hasn't been in hospitals since he's been on Bedrolite. However, instead of them actually finally enjoying some family life, they're worrying about where the next lot of money is coming from and it's utterly disgraceful.
As we know, the NHS is in a difficult situation at the moment and it's down to cost: if they were seen to be funding prescriptions for children with epilepsy that were costing £30,000  a year, then I am sure the media might have something to say. We haven't had a health economic plan done on medical cannabis: we did it for Alfie and we were saving £150,000 a year for the NHS.
That's what worries me: drug choices and the costs of drugs. If children with very severe epilepsy do live a long life, they are going to cost a lot in public funds; they are going to need residential care and the parents usually divorce or break up because it's horrendously stressful – the cost on society is immense. So it's really short sighted not to fund that sort of treatment for very chronically ill people. If the government allow bulk import this would drive the price of quality products right down which will hugely improve access.
The majority of the UK's medical cannabis supply chain is operated by smaller companies, at least in comparison to Big Pharma; which may make it easier for them to keep the patient in mind. Is your job likely to become more difficult once the larger pharma firms weigh in?
That really worries me because I don't want to see the pharmaceuticalisation of the cannabis plant – cannabis isn't a pharmaceutical. You can't patent a plant. What I think we may see is research being done on individual cannabinoids, and that is right, it has to happen; but are we going to get better medicines? Probably not.
I want to see more understanding of the plant and more research into how the plant can be given to patients in the best bioavailable way. But if we see the mass pharmaceuticalising of cannabis in the UK, I think that you'll still have a very strong black market because people will still want help and won't be able to get it for many years if we insist on randomised controlled trials (RCTs).
This is crazy for a medicine that's used legally all over the world and has also been used for thousands of years. What worries me more is the potential that families with very sick children source black market cannabis oil which has very little cannabinoids in it or has pesticides in. Not all black market growers are bad, there are many trying to help patients who have nowhere else to turn; but I feel strongly that we must know this medicine is safe and we can't know that if it's made in someone's kitchen! It is very different when dealing with children.
We're falling back into this idea that this is about making money – I vehemently don't believe that health should have anything to do with profit; when you go down that road you're losing sight of what you're trying to do. Health should be about providing access to people for the best treatment for their condition, it should be about a holistic view of the person – their diet, their exercise, especially with children with chronic illness – and what treatment is right for them. I don't expect companies not to make money but that must not be their sole focus; patients must come first.
I am very concerned about the role of the pharmaceutical industry in the world: they're the biggest lobbyists to governments. I don't want to see the UK have only one company providing products, that's a cartel.
If you've got good products you should welcome competition because it brings innovation and it brings the price down. Again, it goes back to patients – that should be what matters here, little children who are seriously ill; let's give them the best quality of life.
I fear that that's way down the pecking order for some of these big companies: it's about money and that's really awful. GW Pharmaceuticals' product Epidyolex, which has just been recommended by the National Institute for Health and Care Excellence's (NICE) guidance, did not have fantastic trial results. It was also recommended to be taken with clobazam (a benzodiazepine) from two years old: there's no RCTs for that drug, why is it being recommended for children this young?
Epidyolex is a pure CBD product and can help some who I've spoken to and seen – but I've known some families whose children have been prescribed it but who have got worse seizures and terrible side effects. Then these same children are being put on Bedrolite and they're seizure free. There must be choice of products, one product will not help all patients. And it's only been recommended for two epilepsy conditions – what about the thousands of other children with refractory epilepsy?
I understand that they are a business, but we need to be very careful about that. The government is heavily lobbied, it's very involved with Big Pharma in the sense of funding research. My fear is that it's not going to end well for patients: I'm sure that lots of drug dealers are watching the news recently and rubbing their hands with glee, because if there's no access that's what will happen; we're just going to fuel black market business.
If you decriminalise cannabis you're not actually helping the patient, because they still don't know what they're getting if they go to black market suppliers, if you're going to go down that road, we must see regulation; we must have a clear pathway of what is medical and what is recreational. At the moment it's blurred, so there are huge problems.
When we last spoke you told us that you were not hopeful for the healthcare reform in the form of updated NICE guidelines and that what was more urgent was education for doctors. Have you seen any improvements in this area?
I'm the Executive Director of the Medical Cannabis Clinicians Society, created by Professor Mike Barnes. This is a really good committee of GPs and doctors; and there is absolutely an appetite from doctors to be educated. You cannot say to doctors 'you must prescribe' – what you can do, though, is enlighten them through education and then give them the right tools to prescribe if they want to.
What I'd like to see is doctors that are really anti-cannabis coming to our talks: actually be educated and then have a standpoint. A lot of people are making decisions without understanding what they're talking about and unfortunately that's what we saw with the NICE guidelines; not one person on that panel had any knowledge of medical cannabis, had ever prescribed or used it. How can we accept guidelines from an organisation which has not spoken to anyone who prescribes medical cannabis? It's farcical. It's the same with the British Paediatric Neurology Association (BPNA) guidance: how can we trust guidance written by a doctor who doesn't know anything about medical cannabis?
The Medical Cannabis Clinicians Society is built on facts and education; we have over 100 members, so there is an appetite there. What we will see is a massive amount of private doctors prescribing, which I think is sad, because what about the people that can't afford it?
Cannabis companies should offer compassionate access. I have friends in America who have children with epilepsy, and under a private healthcare system they can't get rescue medication for their daughter approved on insurance. That's the reality of a private healthcare system, and people don't understand that.
It is really important to have clinics to get that expertise to people, but I also want to see cannabis companies saying: if this is the way it's going to be, we must have access for all. It can't just be people with money.
Are you finding that more MPs are becoming sympathetic to patients' plight? What is the most important thing that can be done to keep the pressure on Parliament and support change from within?
We have a lot of supportive MPs. I think the issue here is that it is such an emotive subject that you're either with them or you're not: initially our MP, when we were in Holland, said to me: 'You can see the Home Office in three months.' And after waiting, I did my first interview on BBC Breakfast and he got me an interview at the Home Office the next week; and that's sad. It has to come to me being a problem for them to listen: what are we feeding the public? That if you shout loudest you get heard? What about the people who can't shout the loudest? What about people who can't articulate themselves to their MP? That's where my role is really important because I'm the voice of those people.
MPs are supportive, but I think they have to be. Labour MP Tonia Antoniazzi, Ronnie Cowan of the SNP, Norman Lamb of the Lib Dems and Mike Penning from the Conservative party are all really good, but the problem we've got at the moment is we still don't have anyone on the front benches who is really vocal about this.
I say to everyone who contacts me: talk to your MP, tell them how important this is; because if they keep hearing the same thing on the street and in their surgeries, then they are going to know that it's on people's radars, and that's a vote winner for them. Having proper access to medical cannabis for patients could be a vote winner for a party, yet they seem to not run with it: I think it's still a bit too 'out there' and the right wing media may not be sympathetic, but if you get down to the basics it is a big tax earner and we haven't got enough money at the moment for our public services.
There is a lot more that MPs can do. Brexit has caused a huge problem for people like me who are trying to get stories into the media for people to understand it: a lot of people in the public probably think it's all sorted because the law changed and now it's gone quiet because of Brexit.
If anything, it's much worse for many people now because the doctors and the trusts have completely shut down because they are terrified of negligence. What MPs can do is lobby the Department of Health. The Secretary of State for Health, Matt Hancock, met the families I work with in March 2019 – we have it on a recording – and he that said within a few months they would have access to medical cannabis. He didn't understand what he was talking about because he was talking about Epidyolex, not the full spectrum cannabis that Alfie is prescribed.
That is the problem; even he doesn't understand what he's talking about and he's leading the Department of Health. There is thus a real need for more education within government. He stood there and promised to help them; the NHS reviewed the situation and did a report saying that there should be observational trials and there should be more access to products and he ignored it. He's never responded to it, he's never commented on it; and that beggars belief. He's got his own children, how can he turn his back on those children and those families?
Those children and families also wrote to Prime Minister Boris Johnson in September 2019 and they have had no acknowledgement, even now. You just cannot treat people like that – vulnerable sick people. I really hope that that changes in the future because there are some amazing MPs who really want to help but, unfortunately, they are not on the front benches, and that needs to change. The families also campaigned again on 5 February in Westminster and received a lot of media attention.
End Our Pain, the lobby group which represents the families, met with Matt Hancock again and he promised to 'leave no stone unturned' to find a solution for these families. They cannot be expected to carry on with finding thousands of pounds a month for what is a legal medicine. So watch this space: I hope we get some good news soon, and that Matt Hancock is true to his word and finds a solution very soon.
Do you collaborate with and support other compaigners? Where would you direct anyone in this situation seeking emotional support?
That is the one thing that I think is hugely lacking. Before I went to Holland I felt like I was literally the only mother in the world that had a child with epilepsy because I didn't connect with anyone – I very much isolated myself because all my friends have children who are well. I felt very alone and people used to say things like 'I don't know how you do it'. And it used to drive me absolutely crazy because as a parent you have no choice.
When I came home and started our campaign with End Our Pain, I had hundreds of people contact me; and it really helped me to feel like I wasn't alone anymore. We have now created this group of 20 families and we could turn 20 into 100, we could turn 20 into 2,000; but we can't do that because I can't emotionally run that; I still have grief and pain and emotion about my son's illness. He's not cured, I'm still getting my head around that and it's still hard, but he has many days that are fantastic compared to what they were.
There is no emotional support. When I was going into hospital with Alfie every week, we were never offered trauma counselling. We never had a social worker and we never had respite care. We are fortunate now that we have much more support but it has taken years to come. Eventually, I was diagnosed by a private counsellor with anxiety and depression. There is a huge gap and I am so grateful for that core 20 families. We have a WhatsApp group and we speak to each other all the time: it doesn't help necessarily, but it does make you feel comforted that there are other people living the same life as you.
Sometimes companies and the government forget who makes the decisions in the home: it's the mothers; mothers drive the household. If a child is ill, the mother makes the decision. But in many of these companies and they're all run by men, and so is the government. And they're not listening to the patient and they're not listening to the mothers. It's not made easy for mothers, particularly mothers of children with disabilities, to become members of parliament – there needs to be healthcare reform on that, because we have a valid voice.
Hannah Deacon
Head of Patient Access
LYPHE Group
Tweet @lyphegroup
www.europeancannabisholdings.com
Please note, this article appeared in issue 11 of Health Europa Quarterly, which is available to read now.