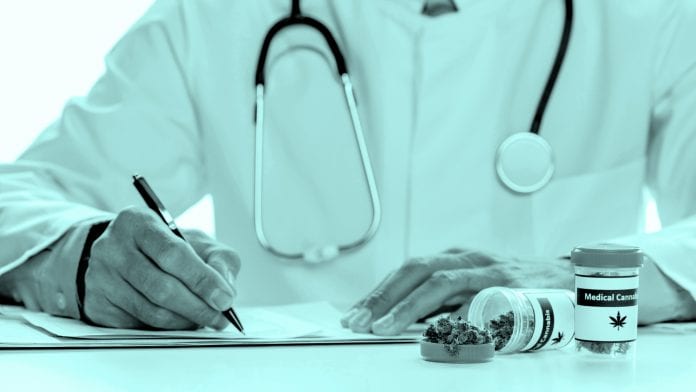 With a team of medical experts and seasoned pharmaceutical entrepreneurs, CanPharma is set to drive innovation and to set new standards for optimal treatment with medical cannabis.
CanPharma's mission is to improve quality of life by delivering optimal cannabis-based treatment options. In recent years, medical cannabis has developed into a global phenomenon with a rapid entry of players to the market. However, the complex regulatory situation, shortfall of supplier, contradicting promises by some, combined with the lack of scientific evidence and a suitable variety of products, have made it difficult for patients and healthcare professionals to obtain adequate treatment.
CanPharma, with its vision to become a leading European pharmaceutical company supplying cannabinoid products, is thinking ahead to the next phase of market development. Away from the hype, the internationally positioned team – based in Berlin and with a hub in Spain – focuses on establishing cannabis as a serious alternative to traditional pharmaceutical solutions across a broad range of indications.
"We see ourselves as a vertically integrated, data-driven pharmaceutical company for medical cannabis and we have one goal: bridging the gap between plant and patients," says Dr Henrik Sprengel, one of CanPharma's co-founders and the company's CEO. "CanPharma wants to offer its patients a therapy that is tailored to their individual needs – this is also our top priority in the development of our product portfolio."
CanPharma covers the entire value chain of a pharmaceutical company specialising in cannabis: research and development, production, services for patients and doctors, as well as classical pharmaceutical distribution. This setup enables CanPharma to control the quality of its products 100% and thus to react flexibly to different market conditions such as the demand for certain strains or price fluctuations.
"The medical cannabis industry is still in its infancy in all areas. Our aim is to play our part in the development of the market including innovation across product, education and distribution systems," Sprengel adds.
CanPharma was one of the first European companies focusing on cannabis. The special feature: first came the patient and then the product. The team started nearly five years ago with the goal of educating patients about treatment options with cannabinoids through the professional medical advice provided by Kalapa Clinic, which is a structurally independent arm of the CanPharma Group. Today Kalapa Clinic provides information and consultancy to patients and doctors in six languages.
The development of products which meet the highest quality standards soon became the logical consequence. Accordingly, CanPharma began to implement the development and production of CBD products through its subsidiary KSK Labs: a novelty at that time. Today, in addition to distribution, CanPharma focuses on the research and development of cannabis-based drugs and high quality prescription substances. "Here we can rely on the many years of experience of Kalapa Clinic in the research of cannabinoids and their practical use in patients," says Sprengel.
For the purpose of research and development (R&D), CanPharma has entered into a number of research partnerships through which some projects have already been initiated. The joint venture, CBM Labs, has already achieved initial success: three patents have been approved for the treatment of depression, insomnia and obesity; and the patent for a biosynthetic production of cannabinoids is on its way.
A major aspect of CanPharma's research efforts is the study of plant genetics, as well as the use of cannabinoids such as CBG and CBN and the development of new drug delivery systems. CanPharma intends to develop its own proprietary genetics as basis for the holistic product portfolio that has been identified by the CanPharma medical team. Sprengel says: "CanPharma will use a data-driven approach in order to personalise the treatments in the future, in terms of product, but also dosage and drug delivery systems. We have and will have relevant data which will allow us to enter the next stage of medicinal cannabis, which eventually will be a purely pharmaceutical game. That is why we have also initiated projects for the development of finished drugs."
The use of cannabis for therapeutic purposes is still relatively new in the German healthcare system and the need for education of all stakeholders is relatively high. Therefore, CanPharma takes its responsibility regarding the topic of knowledge transfer very seriously and is involved in further education for doctors, pharmacists and patients; in addition to various current and forthcoming information technology projects.
Another central branch of CanPharma's strategy is CBD for wellness. Next to their existing brands myCBD and CBDinol, KSK Labs and Canpharma plan to launch new brands and additional product lines in the wellness area, including cosmetics, in the near future.
Having started small, the company has rapidly expanded its reach into the key aspects of the market by strategic partnerships. One of CanPharma's strategic shareholders is EVERpharma, a European pharmaceutical company which provides extensive synergies for CanPharma within Germany as well as offering a springboard into other markets.
This partnership has allowed CanPharma to establish an integrated sales team, giving it broad reach into key stakeholders. "In 2020 we will be able to send over 30 sales reps to doctors," says Sprengel.
Within its own team, in little under a year, CanPharma has rapidly assembled a seasoned management team comprising senior executives with long term experience of pharmaceutical distribution, sales, R&D and compliance.
CanPharma now employs more than 30 people throughout Europe and is strongly interdisciplinary. Stefan Jacker, COO of CanPharma and a pharmacist, summarises: "After its constitution in spring 2018, CanPharma has developed within a very short time into an internationally active and very well positioned company. I myself come from a family of pharmacists and even my father, who worked for the BfArM [Germany's Federal Institute for Drugs and Medical Devices] for many years, now brings his experience to our company. For all of us it is a great motivation to establish cannabis as a medicine and to contribute to the care of patients with effective, safe and high quality products. To this end, we are establishing an indication-related cannabis-based drug portfolio and are also working on longer term service solutions."
Interview with Stefan Jacker
As COO and co-founder of CanPharma, what is important to you as an entrepreneur?
The ultimate priority for me and my team is providing the highest quality and targeted service to patients, doctors and pharmacists. Since we operate in a very dynamic and special market, but one that will converge with the traditional pharmaceutical world, it is important to me that we face the challenges professionally and with a long term strategy which will supply a sustainable industry. It is an exciting opportunity to be involved in the opening of this new category of medicine; and to lead the development of a European market that will change regulatory systems, business models and how people think about medicine.
What are the greatest challenges for you?
The pharmaceutical industry is certainly one of the most complex. We are faced with regulatory hurdles that we must help to shape in order to manage the tension between the traditional pharmaceutical business and this new and emerging medicine category. In our opinion, only those companies that are already positioned as pharmaceutical companies and focus on the central issues such as evidence, drug development, and the improvement of patient care will be successful.
What developments do you see for the cannabis market in Germany?
I can clearly see that we are moving away from an environment with a lot of uncertainties towards a more serious sector with clearer obligations and new potential. Soon, the focus will no longer be on the ability to supply any product, but on the question of how companies can differentiate their product and provide sustainable added value in the supply chain. The issue of evidence is of course central to this. Certainly, the broad spectrum of compounds that make up the cannabis plant and thus the entourage effects of cannabis will also receive more attention. At a market level, I think that there will be more partnerships and consolidation to meet the challenges ahead.
Kalapa Clinic
Kalapa Clinic is an independent part of the CanPharma Group and was the first Europe-wide consultancy for the treatment with medical cannabis. Since its foundation in 2015, the Kalapa Clinic team has been working with the focus on providing advice, guidance and support to patients and doctors who want to learn more about the use of cannabis for the treatment of diseases. The consultations are done via Skype and in person at the headquarters of Kalapa Clinic in Barcelona. Over the course of 2020, it plans to expand its telemedical services.
The father of the concept on which Kalapa Clinic was based is Dr Mariano García de Palau, a specialist in general medicine and surgery and one of the leading doctors specialising in medical cannabis in Spain. Dr García de Palau had already been working with the cannabis plant for more than 10 years – at first from a purely botanical interest – and quickly became enthusiastic about the progress that science was making in the therapeutic use of cannabis; so the move into research on this subject was only the logical consequence. His special interest is the effect of terpenes; and accordingly, he has built up a unique expertise in this field over the last six years.
In the beginning, the clinic mainly treated patients whose suffering could not be alleviated by conventional medicine and who saw cannabis as a natural treatment alternative. Initially, therefore, its primary aim was to reduce chronic pain and alleviate side effects of oncological therapies. "Now, however, we have medical cannabis patients across the entire spectrum of indications," says Dr García de Palau.
This is how the development of Kalapa Clinic took its course, with a lot of passion and high motivation to help the sick – and thousands of patients from all over the world have come to Kalapa Clinic to receive support from the team, which now consists of four doctors at different stages of their medical careers.
Regarding the clinic's relationship with the CanPharma Group, Dr García de Palau says: "From the very beginning it was important for us to be able to be independent of economic interests in our work. Our organisational structure with CanPharma allows us to do so."
International network
One of the main pillars of the project continues to be the information and training of other doctors, as Dr García de Palau puts it, "in order to constantly improve the quality of therapy for patients". To this end, Kalapa Clinic has recently published a prescription guide for doctors, which provides orientation on the multifaceted topic and the complex prescription processes.
In addition, Kalapa Clinic doctors regularly give lectures and further training worldwide at events in Germany, Italy, Portugal, Uruguay, Colombia; and of course Spain. "Thanks to this ongoing exchange of information, we too can steadily improve our knowledge and clinical expertise," Dr García de Palau says.
Kalapa Clinic is a member of the International Association of Cannabis as Medicine (IACM) and collaborates with many other institutions relevant to its field of work. Among them is the Spanish Observatory for Medical Cannabis, which boasts Dr Mariano García de Palau as a founding board member.
Challenges for the future
The team at Kalapa Clinic works every day to optimise patient care. In this and other areas, including a more efficient way of tracking patient data, new information technologies will be used in the future. For this purpose, Kalapa Clinic has initiated novel IT solutions for optimised healthcare and the development of a data-driven approach.
Dr Mariano García de Palau on the development and future of Kalapa Clinic
What do you think has changed since the Kalapa Project began?
We have seen a lot of progress, so the overall situation is becoming more and more favourable. In many countries, decisions have been made in favour of the therapeutic use of cannabis; products with ever increasing potential are available in new dosage forms.
This does not mean, however, that we have already reached our goal. There is still much to be studied and researched. We must continue to work to fill gaps in our knowledge of cannabinoids and the endocannabinoid system and to develop more effective and safe products.
What projects would you like to devote yourself to in the future?
I would like to focus future projects mainly on three aspects: education and training, research, and collaboration. We are still at the beginning of this development and the training of specialists is a top priority. It is simply not enough to calculate a dose depending on the patient's suffering.
The decision for an active substance, a dosage form and a route of administration must be based on a stable foundation of knowledge. How does the endocannabinoid system work? How do cannabinoids and terpenes work? What influence does the dosage form have on the effects achieved? There is theoretical knowledge behind it and practical experience, and in order to make progress, motivation to learn is required.
In second place – and still of crucial importance – is the promotion of research and development. This can be done within the framework of new projects, because the spectrum of cannabinoids and terpenes is very broad; and we should learn how to combine this large number of active substances in such a way that we achieve the best possible effect. The further development of those therapeutic approaches with which promising results have been achieved in preclinical studies is also on the agenda. In this respect, I am convinced that we have reached the point where the efficacy of cannabinoids needs to be studied in humans using scientifically sound methods.
Finally, I would like to emphasise the importance of networking the doctors working in this field. Without the exchange of experience and ideas, we will make little progress. This makes cooperation a cornerstone for the future development of the medical use of cannabis.
As far as Kalapa Clinic is concerned, we are working with various groups of doctors and other experts in the United States and Colombia. We are also in the process of establishing closer links at European level, starting in Portugal. Here we take a more holistic approach and consider additional factors, such as nutrition, when drawing up treatment plans. That is very interesting! Growing in this respect is definitely one of our short-term goals.
CanPharma in brief
2020 will be an important year for CanPharma – building on its solid foundation the team will drive expansion at all levels:
CanPharma is in possession of all necessary licences for the trade of medical cannabis in Germany and has been doing so successfully for almost a year;
CanPharma is currently raising funds for implementation of the sales strategy (Rx and CBD), internationalisation and its R&D and IT projects;
CanPharma will launch more prescription-based product lines in the second quarter of 2020;
Next to the myCBD brand, CanPharma has successfully introduced the CBD brand CBDinol to the German market and will launch new brands in 2020 as well as additional product lines for the over-the-counter market, including a wellness and cosmetics line;
Kalapa Clinic will launch a telemedical programme and patient focused data services in 2020; and
CanVets, a cannabinoid-based animal treatment consultancy and part of the Kalapa Group, will launch a range of products for animals in 2020.
Dr Henrik Sprengel
Co-founder/CEO
CanPharma GmbH
+49 30 39 800 82 00
henrik.sprengel@canpharma.eu
LinkedIn
This article will appear in the second issue of Medical Cannabis Network which is out in April. Click here to get your free subscription today.