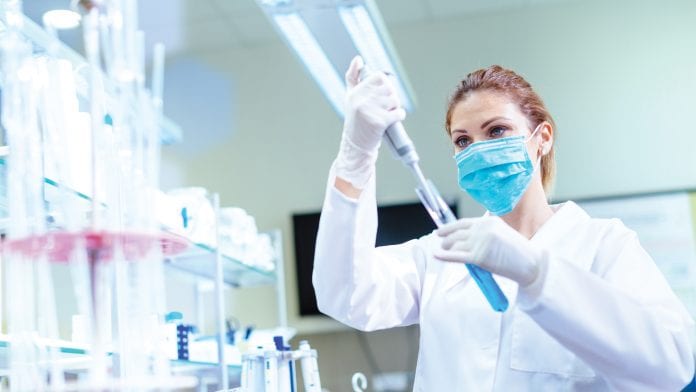 Health Europa reflects on the first two CAR T-cell therapies to have been recommended for approval in the European Union.
In June, the European Medicines Agency (EMA) – the EU agency responsible for the scientific evaluation, supervision and safety monitoring of medicines in the European Union – recommended that marketing authorisation be granted for the first two chimeric antigen receptor, CAR T-cell therapies, in the EU, a move which has been widely recognised as a landmark for advanced therapy medicinal products (ATMPs) in Europe.
Kymriah® (tisagenlecleucel), which received approval from the European Commission in August, is described by manufacturer Novartis as a "groundbreaking one-time treatment that uses a patient's own T-cells to fight cancer".
Developed in collaboration with the University of Pennsylvania, US, the novel T-cell therapy is intended for the treatment of rare blood cancers, namely relapsed or refractory acute lymphoblastic leukaemia (ALL) and relapsed or refractory diffuse large B-cell lymphoma (DLBCL).
Yescarta® (axicabtagene ciloleucel) is also intended for the treatment of relapsed or refractory DLBCL, in addition to the rare blood cancer primary mediastinal large B-cell lymphoma (PMBCL). It is manufactured by Gilead and also received marketing authorisation from the European Commission in August.
The benefits and risks of CAR T-cell therapies
"Innovative treatments such as CAR T-cells have potential to change the outlook for patients with cancer, but they also come with new scientific and regulatory challenges," said Dr Tomas Salmonson, the chair of the Committee for Medicinal Products for Human Use (CHMP), which, alongside the Committee for Advanced Therapies (CAT), was responsible for assessing the two CAR T-cell therapies.
"From the beginning, we have worked to establish a robust system of data collection for the post-authorisation phase that would suit the specificities of these two medicines. We have used a wide range of tools – scientific advice, a specific workshop on patient registries for CAR T-cells, PRIME [PRIority MEdicines], to name just a few – to enable us to define the methods to tightly monitor the benefit-risk profile of these medicines and manage their risks once they are on the market so that patients can benefit from these innovative treatments."
According to the EMA, the main safety concern associated with CAR T-cell therapies is cytokine release syndrome (CRS), a condition that can in some cases be severe or even fatal. In June, the CHMP thus recommended that the treatment of CAR T-cell-induced CRS be added as an indication for RoActemra® (tocilizumab), an immunosuppressive drug that can successfully treat the condition.
Other side effects to have been associated with Kymriah include neurological events – for example encephalopathy and delirium – infections and tumour lysis syndrome. Possible side effects of Yescarta meanwhile include aphasia, hypotension and hypertension.
In a further risk management measure, and as a condition of the marketing authorisation, a patient registry is being utilised in order to monitor the long-term safety and efficacy of the two CAR T-cell therapies.
The EMA PRIority MEdicines scheme
Kymriah and Yescarta, both of which have been designated 'orphan medicines', are the first two drugs to have been supported through the voluntary EMA scheme PRIME that have received positive opinions from the CHMP. PRIME is intended to speed up patient access to new therapies such as CAR T-cells by increasing support for the development of medicines that target an unmet medical need.
To this end, PRIME works to enhance interaction and early dialogue with promising medicines developers, with the aim of:
Optimising the generation of robust data on a medicine's benefits and risks
Facilitating accelerated assessment of medicines applications.
PRIME has only been running for a little over two years, but, as the recent success of both Kymriah and Yescarta demonstrates, it has already made a significant contribution towards bringing breakthrough medicines to the patients who need them.
This article will appear in issue 7 of Health Europa Quarterly, which will be published in November 2018.