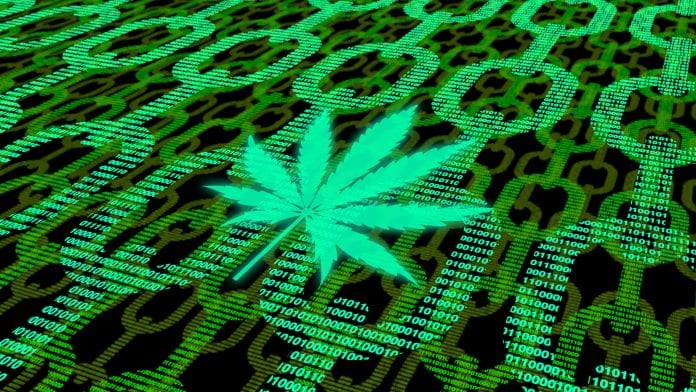 The Cannabinoid Association of the Netherlands has launched a free to use blockchain-based search tool.
In a bid to drive higher levels of transparency and accountability in the EU's CBD industry, the Cannabinoid Association of the Netherlands (CAN), a consortium of Dutch cannabidiol (CBD) producers, has launched CanCheck.org, a free-to-use online CBD search tool that enables consumers to trace CBD products from the shelf to seed, with every link along the supply chain verified by blockchain.
CBD as a Novel Food
This industry-led initiative comes amid ongoing confusion about the EU's classification of CBD as a 'novel food', which saw food standards agencies (including the UK's FSA) requesting producers to complete a lengthy and costly application process in order to keep their products on shelves into 2021.
The European Commission has since revised its approach by indicating that the Novel Food Regulation 2015, which introduced the definition of food from the General Food Regulation 178/2002, is no longer applicable to extracts of the cannabis plant, meaning CBD cannot be legally classified as a food and isn't, therefore, governable by the Novel Foods Regulation. As such, the Commission has unofficially put a pause on proceedings while it deliberates its next course of action.
It remains unclear how the UK will react to these developments as it prepares to come out of the European Union and structure its own regulatory environment.
Speaking to the Westminster Food & Nutrition Forum, the FSA's CEO Emily Miles called for closer collaboration with industry to address the challenges of the food system.
Blockchain tracing for the CBD industry
CAN's blockchain-powered tracing tool is an example of best practice and illustrates how a world-leading CBD regulatory environment can be built in the UK, protecting consumers, and supporting small and medium-sized enterprises (SMEs).
Any CBD product bearing the CAN Quality Mark can be traced and its contents verified using the tool. The CanCheck system also contains consistent and clear product composition analysis conducted by accredited laboratories that guarantees:
▪ Accurate levels of CBD, CBA-A, THC (<0.05%) and THC-A (<0.05%)
▪ The absence of contaminants
▪ A full spectrum composition
The CAN Quality Mark guarantees products are correctly labelled, meet strict quality requirements and come from EU approved hemp varieties. Such high levels of transparency will safeguard consumer trust and support the growth of those producers who comply.
Founding CAN member HempFlax, Europe's largest industrial hemp processor, is the first to have CAN-certified products on shelves. As the white label supplier to Jacob Hooy, one of the UK's best-selling CBD brands, HempFlax's CBD oil and capsules represent a significant portion of the UK CBD market and can be found at Holland & Barrett, in-store and online.
Simultaneously, the European Industrial Hemp Association (EIHA), Europe's foremost coalition of the industrial hemp-processing industry, recently announced plans to invest €3.5m in CBD and THC testing.
Mark Reinders, CEO of HempFlax, a founding member of CAN and a board member of EIHA commented: "By using today's blockchain technology to trace the production of hemp-derived cannabidiol products from shelf to seed, CanCheck will give consumers peace of mind when choosing their CBD products online and in-store. Full traceability, in combination with a strict quality control regime such as CAN's, is the only way to ensure product quality and protect consumers. We hope to see this level of transparency adopted by CBD producers worldwide as a trustworthy and accountable natural CBD market begins to take shape."