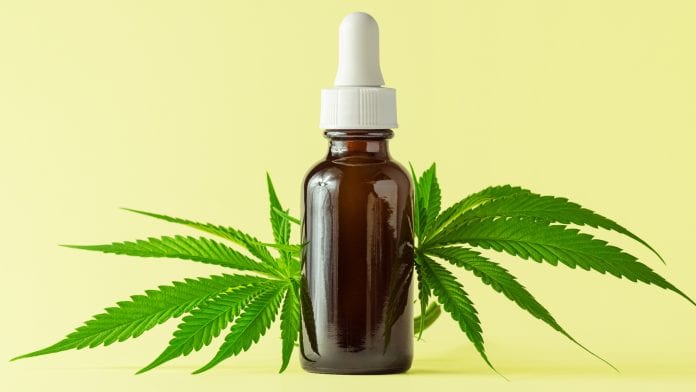 CBD is helping to establish cannabis as a legitimate products in the wellness market.
CBD, the more commonly known name for cannabidiol, is one of more than a hundred compounds found in the cannabis plant, and while there are several perceptions within the public around the benefits of CBD consumption, the most widely known fact about CBD is that it is non-psychoactive.
For most consumers, CBD products provide a variety of health-related benefits. CBD oil is used in several medical applications such as for the treatment of anxiety and depression, stress relief, diabetes prevention, mitigation of pain, alleviation of cancer symptoms, and acne reduction.
CBD products for wellness
Overall, the increasing awareness about the medical applications of cannabidiol have caused several mainstream retailers to adapt and start selling CBD-based products, and many countries began to adopt CBD-based products for medicinal purposes.
The global cannabidiol market is expected to increase from $303m in 2018 to $2.28bn by 2025 while registering a CAGR of 33.5%, according to data compiled by QY Research.
Much of the growth estimated in the wellness market is a result of CBD's recently acquired status as a health and wellness product.
With CBD, a third cannabis category – wellness – is emerging. Supporters of CBD in a wide variety of products claim the compound works on everything from headaches to aching joints, relieves anxiety and skin conditions, as well as relaxes and rejuvenates all parts of the body.
Despite all the positive buzz around CBD products, obstacles remain and the regulatory infrastructure around such products remains complex. Currently, in America, most of the regulations surrounding hemp-derived CBD – especially as it relates to the consumer package goods (CPG) marketplace – are the domain of the FDA, which states that it is currently illegal to market CBD by adding it to a food or labelling it as a dietary supplement.
The FDA also claims that some CBD products are being marketed with unproven medical claims and are of unknown quality. Earlier in 2018, the FDA has approved one CBD product, Epidiolex CBD oil, oral solution for the treatment of seizures associated with two rare and severe forms of epilepsy.
FDA Commissioner Scott Gottlieb, said: "This approval serves as a reminder that advancing sound development programs that properly evaluate active ingredients contained in marijuana can lead to important medical therapies. And, the FDA is committed to this kind of careful scientific research and drug development."