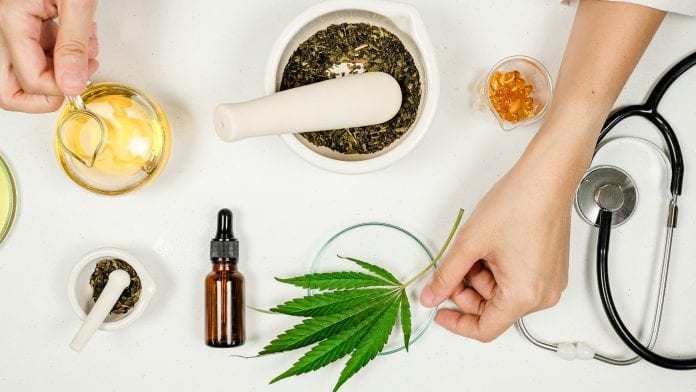 The growing awareness of cannabidiol or CBD health benefits is helping to ease pressure from regulators across the globe.
The ease on regulation and growing awareness of CBD's health benefits has pushed the CBD market into mainstream retail and researchers have praised the oil for its multi-faceted uses such as its ability to alleviate minor conditions like headaches.
However, CBD can also be used to treat serious symptoms associated with medical conditions such as cancer, epilepsy, and multiple sclerosis. Moreover, researchers have mentioned that CBD helps with quitting smoking and also mitigates the withdrawal symptoms.
As a result, several countries are considering decriminalising cannabis and potentially looking into legalising it for recreational and medicinal purposes. For instance, countries such as Portugal, Canada, Ireland, Jamaica, Australia, Germany, and South Africa have all legalised cannabis for medical applications.
Future legalisation
Meanwhile, countries such as New Zealand and Mexico are possibly exploring legalising cannabis entirely. However, the process to legalise cannabis is a tedious and lengthy process. Subsequently, more countries are inclined to legalise just the CBD aspect of the plat.
After extensive clinical trials, researchers have highlighted that CBD does offer similar therapeutic effects. And now, many see legalising CBD or implementing CBD regulation is yet another step to potentially fully legalising cannabis. According to data compiled by Technavio, the global CBD market is expected to accelerate at a CAGR of 31% during the forecast period from 2018 to 2022.
Future industry growth
As the CBD industry continues to grow, the marketplace is becoming more populated and heavily concentrated with new businesses. Specifically, in the US and Canada, consumers can easily purchase CBD-based products from their local convenience stores and even online e-commerce platforms.
The improved accessibility of CBD has led to the exponential growth of the market in the North American region. Technavio even mentions that the Americas region is projected to account for 80% of CBD's global market growth. It is expected to witness the largest growth due to the number of businesses entering into the marketplace as well as growing consumer awareness about its health benefits.
CBD health benefits
Most companies advertise their products as a health and wellness solution. However, consumers can also use CBD to simply just relax after a tiring day. Nevertheless, most people are consuming CBD products for its benefits such as relieving inflammation or pain.
Extracted CBD oils can also contain essential vitamins and nutrients to boost bodily functions. Notably, vitamins such as A, C, and E are heavily prevalent in CBD extracts. However, considering that the CBD industry is relatively new, researchers still need to conduct more clinical trials to fully understand the efficacy of CBD.