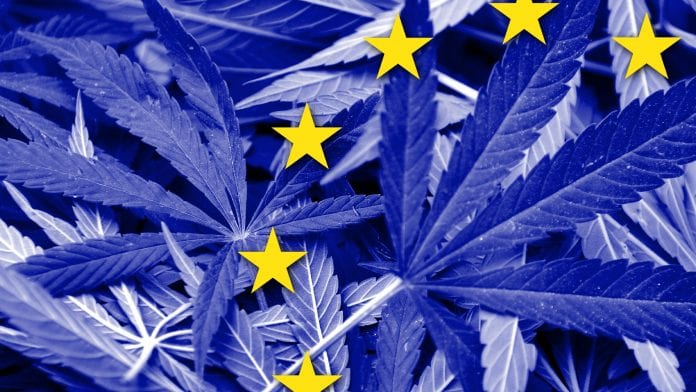 Pan-European Association, ACTIVE has launched its first English-speaking report: CBD in Europe — Making the Single Market Real.
The report is the second ACTIVE report, and provides a detailed look at the most recent developments occurring inside the nascent European CBD industry.
ACTIVE (Association for Cannabinoids, Terpenes, and Innovative Ventures in Europe), founded in 20018 is a pan-European association for cannabinoids and cannabis terpenes uniting companies, scientists, thought leaders, and investors in Europe.  ACTIVE's mission is to create a safe and professional industry for all users, manufacturers, and vendors of cannabinoid-based products across Europe, and to build an infrastructure to support its partners on a European scale.
Have you seen this article about CBD industry regulation? 
The report
The report looks at the exponential increase of CBD over the past few years. The report:
Demystifies the hemp plant and its usages;
Provides a picture of the current legal landscape, identifying emerging trends;
Presents short case studies from several EU countries;
Details the latest global economic and policy trends that are providing new impetus for CBD reform in Europe;
Makes key recommendations for policy-makers; and
Highlights the ongoing and future initiatives of the most forward-thinking policy-makers and entrepreneurs across Europe.
ACTIVE's Director, Laurène Tran, said: "Learning about the challenges and opportunities in CBD doesn't have to be painful. Any elected official looking to harness the power of CBD for their citizens should have the necessary foundations all in one place. Anyone aspiring to build a CBD company should have access to the experiences and knowledge of those who have gone before them.
"We have pulled together several experts — lawyers, scholars, entrepreneurs — to build a introductory guide that helps policymakers, entrepreneurs and any curious mind to approach CBD with understanding and confidence. The Guide provides policymakers with the latest facts as well as the legal and policy stakes involved in designing specific and coherent regulation for hemp-derived products containing CBD."
To learn more about the current European CBD industry, and its future potential, download CBD in Europe – Making the Single Market Real – here.