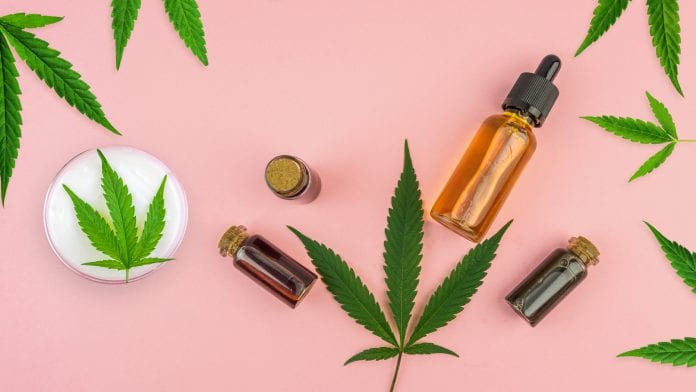 The global CBD size is projected to continue its seemingly ever accelerating growth and is expected to reach $23.6bn, expanding at a CAGR of 22.2%.
The expansion is according to a new study by Grand View Research. Increasing adoption of cannabidiol (CBD) infused products in various industries such as pharmaceuticals, personal care and cosmetics, and nutraceuticals along with its medical applications, is expected to drive the market over the forecast period.
Availability of CBD products
Availability of cannabis-derived CBD products in dispensaries as well as government-approved pharmacies and stores and high efficacy of cannabis-derived CBD compared to hemp-derived CBD are some of the pivotal factors for the growth of the segment according to Grand View.
Ease of availability of a wide range of CBD based products to the consumers is one of the key factors driving the growth of this segment, and increasing adoption of cannabidiol infused pharmaceuticals for various conditions such as chronic pain, epilepsy, autism, and anxiety is anticipated to support the growth of this segment over the forecast period.
Awareness of health benefits
The rising Awareness of the health benefits of CBD infused products is expected to grow the market for years to come, according to several industry reports.
CBD infused products offer wide-ranging health benefits with few side effects and low risk of addiction. Recently, CBD drinks are increasing in both popularity and availability as cannabis products and cannabis has become legalised in states across the country.
CBD to consumable products may make it easier for consumers to incorporate it into their lifestyles and gain these benefits.  Currently, cannabis-based concentrates, extracts, and edibles are becoming highly popular among consumers. It is expected that U.S. consumer sales of CBD will reach around $1.8bn by 2022.
Could regulation hamper the market?
Regulation and compliance on the use of CBD in the food and beverage industry have the potential to hamper the growth of the market.
The CBD market is expected to exhibit significant growth in the forecast period due to rising adoption of natural products over pharmaceutical products is an opportunity for this market.
As the cannabis industry continues its evolution, competition among companies is becoming more and more ferocious. Over the past year, cannabidiol-based (CBD) products have swiftly emerged thanks to various successful legalisation efforts.
Specifically, in regions such as the US and Canada, consumers have flocked to retailers to buy a wide range of CBD products including topicals, beverages, tinctures, and patches. In addition, major retail corporations such as Amazon, Walgreens, and CVS have all decided to sell CBD products in-store as well as on their online platforms.
Overall, the rapid acceleration of the market is attributable to the passage of the US Farm Bill in late 2018, which legalised the commercialisation of hemp-derived products. Yet, despite the growing demand for CBD products, it has become more and more difficult for new players to compete in this market space.