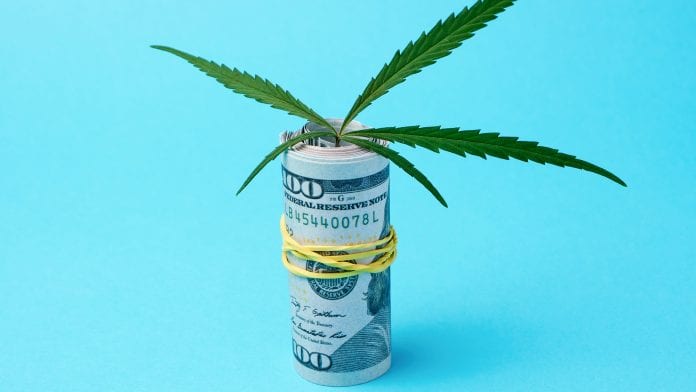 New research estimates that the global CBD nutraceuticals market is projected to reach $17.4bn (~€15.79bn) by 2026.
According to the new report by Grand View Research the cannabidiol (CBD) neutraceuticals market is anticipated to exhibit a CAGR of 18.8% during the forecast period.
Since the 2018 Farm Bill that legalised hemp cultivation and hemp-derived products in US, rising consumer preference for plant-based ingredients in dietary supplements, and awareness regarding the health benefits of cannabidiol are some of the factors powering the market growth. However, the easy availability of alternative products is obstructing market growth.
The report highlights that in 2018, CBD tinctures dominated the market, and that the online sales channels is projected to witness the fastest growth rate over the forecast period.
Tinctures dominating the market
CBD tinctures dominated the global Cannabidiol (CBD) nutraceuticals market in 2018, with a revenue share of 42.6%. Increasing acceptance of cannabidiol for health and wellness purposes coupled with high bioavailability of tinctures when administered sublingually are the major factors responsible for this large market share.
On the other hand, capsules and soft gels are anticipated to be the fastest-growing product type over the forecast period, as they are travel-friendly and convenient to carry in public places. However, many consumers dislike the raw taste and texture of cannabidiol and so they are switching towards capsules and softgels.
Based on the sales channel, retail store segment dominated the CBD nutraceuticals market in 2018, as consumers prefer retail stores for buying dietary supplements due to attractive pricing. However, the online sales channel is expected to expand at the fastest CAGR over the forecast period owing to the rise in the preference for online shopping.
The report includes outlooks including; Cannabidiol Nutraceuticals Product Type Outlook, Cannabidiol Nutraceuticals Sales Channel Outlook, and the Cannabidiol Nutraceuticals Regional Outlook.
Read the report here.