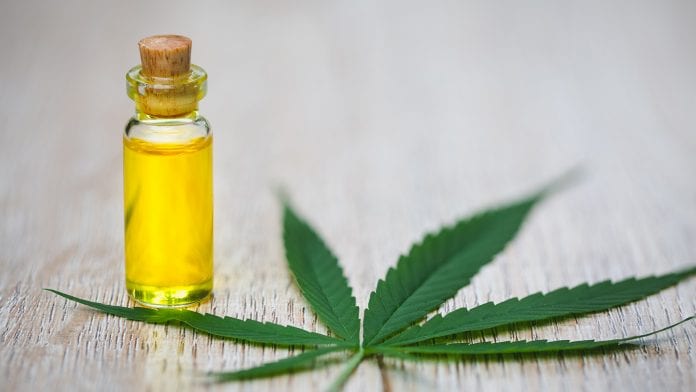 A GW Pharmaceuticals Cannabidiol oral solution, EPIDYOLEX®, is the first plant-derived cannabis-based medicine to be approved by the European Medicines Agency (EMA).
EPIDYOLEX® cannabidiol oral solution contains highly purified, plant-derived cannabidiol (CBD), a cannabinoid lacking the 'high' associated with cannabis.
GW Pharmaceuticals plc, world leader in discovering, developing and commercialising cannabinoid prescription medicines, today announces that the European Commission has approved the marketing authorisation for CBD oil EPIDYOLEX® for use as adjunctive therapy of seizures associated with Lennox‑Gastaut syndrome (LGS) or Dravet syndrome, in conjunction with clobazam. The medicine is to be used for patients two years of age and older.
EPIDYOLEX®: paving the way for CBD in Europe
Justin Gover, GW's Chief Executive Officer, said: "The approval of EPIDYOLEX® marks a significant milestone, offering patients and their families the first in a new class of epilepsy medicines and the first and only EMA-approved CBD medicine to treat two severe and life-threatening forms of childhood-onset epilepsy.
"This approval is the culmination of many years of dedication and collaboration between GW, physicians and the epilepsy community. We believe patients and physicians deserve access to rigorously tested and evaluated cannabis-based medicines, manufactured to the highest standards and approved by medicines regulators, and we are delighted to be the first to offer this solution to the epilepsy community."
European Commission approval
The approval of cannabidiol oral solution is based on results from four randomised, controlled Phase III trials. These studies incorporate data from more than 714 patients with either LGS or Dravet syndrome, two rare forms of epilepsy with high morbidity and mortality rates, which place a significant burden on families and caregivers.
Many patients with LGS or Dravet syndrome have multiple seizures per day, which puts them at ongoing risk of falls and injury. Despite current anti-epileptic drug treatment, both of these severe forms of epilepsy remain highly treatment-resistant.
Isabella Brambilla, Chairman, Dravet Syndrome European Federation, said: "The approval of cannabidiol oral solution is an important milestone for patients and families whose lives are significantly impacted by these rare, complex and life-long forms of epilepsy.
"We are very happy that patients will now have access to a much-needed, new treatment option, and one routed through a rigorous clinical trials programme and licensed by the EMA."
Epilepsy
Professor Elinor Ben-Menachem, University of Goteborg, Sahlgren Academy and Hospital in Sweden, said: "LGS and Dravet syndrome are two of the most severe and difficult-to-treat forms of childhood-onset epilepsy, with few patients achieving adequate seizure control.
"The EMA approval of EPIDYOLEX® will bring hope to patients and families, with the potential to better control seizures and improve quality of life."
When added to other anti-epileptic therapies, EPIDYOLEX® significantly reduced the frequency of seizures in patients with LGS and Dravet syndrome. The most common adverse reactions that occurred in patients treated with the medicine were somnolence, decreased appetite, diarrhoea, pyrexia, fatigue and vomiting. GW's development programme represents the only well-controlled clinical evaluation of a cannabinoid medication for patients with LGS and Dravet syndrome.
GW's cannabidiol oral solution was approved by the U.S. Food and Drug Administration (FDA) in June 2018 under the trade name EPIDIOLEX® for the treatment of seizures associated with LGS or Dravet syndrome in patients two years of age or older.
The EC decision is valid in all 28 countries of the European Union, alongside Norway, Iceland and Liechtenstein.